Eating out should not be a problem with the list of 10 restaurants serving special diet food to its clients. Here is a list of healthy restaurants in Mumbai promoting healthy eating, catering to special diet requirements like veganism, gluten free, dairy free and protein high food.
PCOS and endometriosis patients get a lot of relief from their symptoms when they adopt healthy eating. Eating more vegetables and salads, eating more protein, and reducing carbs and refined sugar (rather any sugar) from their diet is helpful in managing their weight, cramps, excessive bleeding, acne, etc. Many of them suffer from insulin resistance and it becomes essential that they are alert about the food items that can spike their insulin. If it remains unchecked, it might lead to a full-blown diabetes at a later stage. Moreover, avoiding gluten and dairy is said to help with reducing inflammation in their body. So, does that mean that eating out is never an option for them?
There are two approaches that they can follow while going out with their friends and family:
Manage your meal: This means carrying your own tiffin to the event or filling themselves with protein before they leave the house like drinking a protein shake so that they can nibble on some salad or grilled protein like fish or chicken and still enjoy their social life.
Choose your chain: Go to restaurants that offer compliant food.
If you choose the second approach, then let me help you with restaurants that should be on your go-to list while socialise. Fortunately, there are many restaurants in Mumbai that serve gluten free, diary free and protein rich food.
1. Sante Spa Cuisine in BKC: healthy restaurants in Mumbai
Sante Spa cuisine in the heart of Bandra Kurla Complex is a vegan restaurant that is well known for using wooden cutlery. They also have a restaurant in Santacruz. From farm fresh salads, to humus and smoothie bowls, you can eat to your heart's content without any guilt. They serve gluten free pizza with ragi base, brown rice, black rice and bajra risotto to quinoa biryani. In drinks, they serve Kombucha which is loaded with pro biotics.
Average Cost: ₹1,900 for two people (approx.) without alcohol
Call: +919136962944, +918419988188
Address: Unit 6, Ground Floor, First International Financial Centre, BKC Road, G Block, Bandra Kurla Complex, Mumbai
2. Earth Café @ Waterfield in Bandra: healthy restaurants in Mumbai
Earth Café is a vegan restaurant that can serve you smoothie bowls, chia seeds, coconut chips and granola made in house, hung curd based dressings, quinoa based salads, lettuce wraps, gluten free burger buns and sandwich breads and wraps, gluten free pizza base and pasta, veggie steaks and fresh fruit and vegetable juices. They also use vegan cheese in their pastas and pizzas. All is all, their food is ideal for people looking to eat a dairy and gluten free, way.
Average Cost: ₹1,000 for two people (approx.)
Call: +919819828989
Address: Durga Chambers, Above Pernia's Pop Up, Linking Road, Bandra West, Mumbai
3. Protein Rush Café in Chembur: healthy restaurants in Mumbai
Protein rush is a fitness café that delivers healthier options to the fitness enthusiasts. They serve gluten free multigrain spaghetti, black rice veg pot, sugar free desserts, cold compressed juices, salad bowls and protein rich pizzas. The most popular dishes are Gado Gado Salad, Mediterranean Platter and loaded pizzas. Though a very new brand, but it has some delicious food on the menu for people who like dairy and gluten free food.
Average Cost: ₹650 for two people (approx.)
Call: +919152155050
Address: Unit 1, Ground Floor, Shah Industrial Premises, Co-Operative Society Limited, Deonar, Chembur, Mumbai
4. Farmers' Café, Bandra: healthy restaurants in Mumbai
Farmer's Café is immensely popular with the celebrities and the people on diet. It serves both veg and nonveg food. You can find here buckwheat pancakes, to quinoa and oats porridge, breakfast bowls with cashew milk, to vegan in house granolas for breakfast. For main course you can find detox chicken clear soup, to hummus platters, to sweet potato wedges, jacket potato, millet quesadilla, broccoli fritters, baked fish fingers where fish is coated in almond flour, lettuce buns, gluten free pasta, brown rice and cauliflower risotto, zoodles, sweet potato gnocchi, among others.
You can ask them to modify various dishes as per your requirement. They serve keto friendly, paleo friendly, gluten free dishes. In drinks, they provide almond milk latte and smoothie.
Average Cost: ₹1,000 for two people (approx.)
Call: +917506015930
Address: Shop 1, Plot 470, Celeste Building, Kinchin CHS, 14th Road, Khar, Mumbai
5. Kale and Kaffe in Andheri: healthy restaurants in Mumbai
Kale and Kaffe understands that the taste of health-conscious customers' needs attention. This joint provides healthy options in wraps and sandwiches, but more than that it has a dedicated keto menu for main course and desserts. You can also design your own salad bowl.
They use erythritol and jaggery for desserts and use oats, amaranth and almond flour to prepare their desserts. You can order keto brownies and Nutella jar from them. You will find zoodles, burrata bowl with quinoa, superman bowl with cauliflower rice, etc.
Average Cost: ₹1,200 for two people (approx.)
Call: +919920161266
Address: 50, Laxmi Plaza, SAB TV Lane, New Link Road Road, Andheri Lokhandwala, Andheri West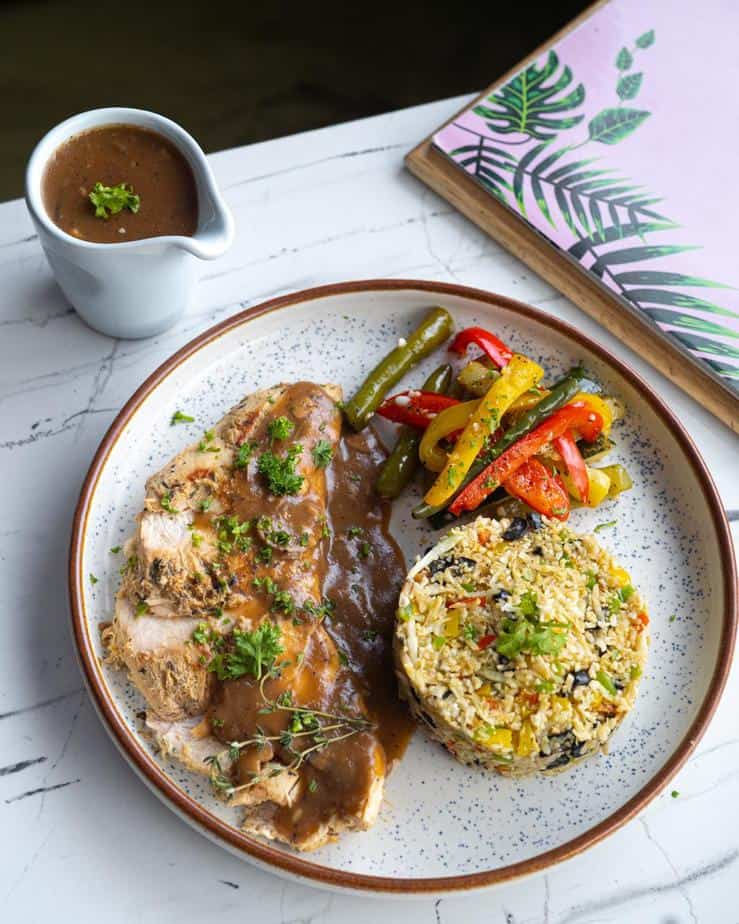 6. The Bombay Salad Co: healthy restaurants in Mumbai
The Bombay Salad company is a restaurant serving salads for both veg and non-veg clients. You can create you own salad bowl or order salads from the menu. Apart from salads they offer acai bowls, sandwiches, burgers and wraps where you have the option of choosing gluten free bread or chickpea and lentil socca.
You can ask for vegan cheese if you are following dairy free diet. You can also order hot beverages prepared with almond and coconut milk and sugar free desserts made with erythritol and stevia.
Average Cost: ₹900 for two people (approx.)
Call: +912226000270, +917506000273
Address: Shop 1, 16th Road, Linking Road, Bandra West, Mumbai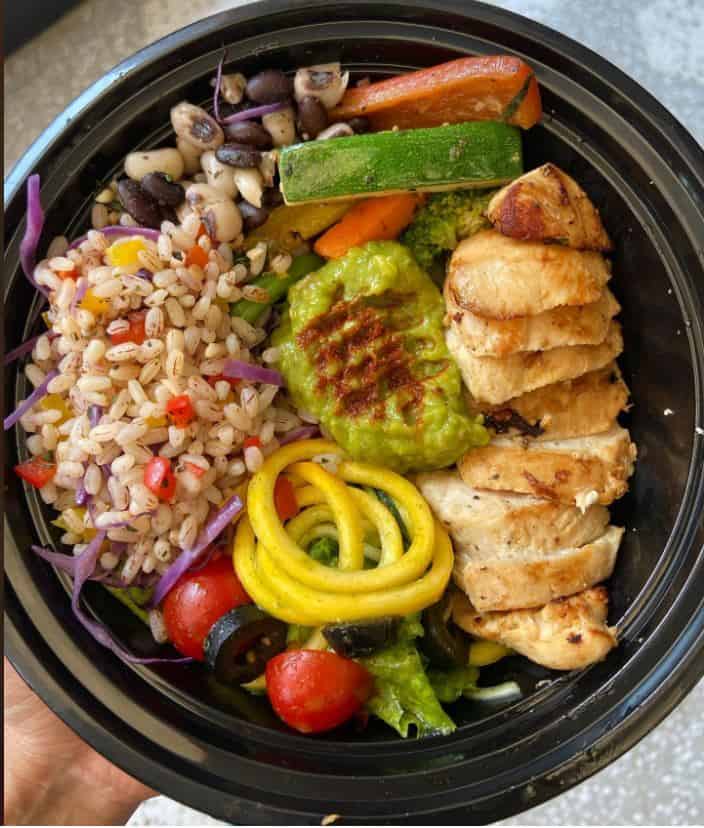 7. Sequel Bistro & Juice Bar: healthy restaurants in Mumbai
Sequel Bistro & Juice Bar has two outlets, one in Kala Ghoda and the other is in Bandra. It is a truly organic, farm-to-fork, vegan friendly restaurant, that is completely gluten-free, additive-free and refined sugar free, to give you a clean eating, dinning experience. It serves both veg and non veg. They also sell Granola, Granola Bar, Nut butters, Red & White Sauerkraut, Cashew Cheese, and Kamboucha that is helpful for those who want to carry a piece of Sequel home.
You can also buy raw cacao truffle balls, protein balls, etc. You will find almond milk based drinks, cold pressed juices, protein bowls, smoothie bowls, acai bowl, probiotic bowl, sweet potato waffles, almond and coconut flour pancakes, red pepper hummus, black rice noodle, prawns, lobsters, salmon etc. They also serve healthy desserts made from buckwheat, oats and brown rice flour, sweetened with coconut sugar or maple syrup.
Average Cost: ₹1,500 for two people (approx.)
Call: Bandra – 7506477710 KalaGhoda – 7506577710
8. Hello Green delivery only: healthy restaurants in Mumbai
You can order some healthy protein rich, gluten free dishes from Hello Green. If you visit their website, you can exactly see the macros of each dish that is on their menu. From roasted chicken to salads, to fish fillets, they have some great mouth-watering options.
They serve burgers, wraps, smoothies, salads, tofu, brown rice, zoodles, etc. They have a dedicated ketogenic menu and provide weekly meal plans to help you in your weight loss journey. They also have some gluten free detox juices that can accompany the meal like cacao mint, green matcha, skin cleanser, etc.
Average Cost: ₹750 for two people (approx.)
Call: +917710950000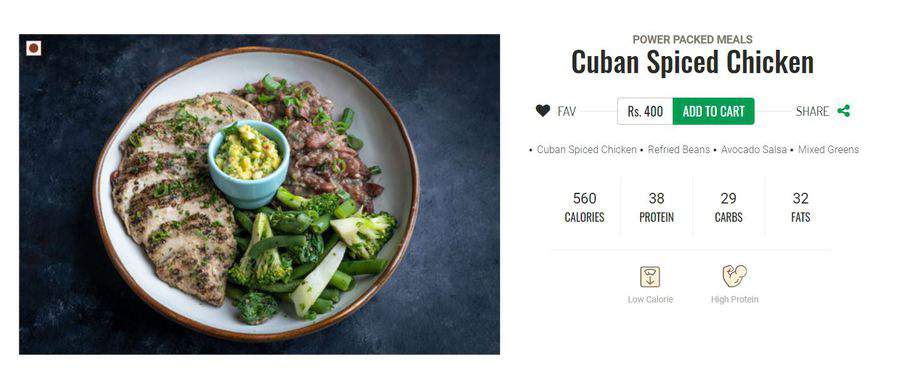 9. Serotonin – The Kitchen: healthy restaurants in Mumbai
This Lokhandwala based restaurant called Serotonin – The Kitchen provides healthy food options like Mexican burrito bowl with black rice, avocado toasts, vegan miso ramen, vegan miso laksa, vegan Asian noodle fry, Kale and quinoa bowl, fried brown rice, sprout bowl, Vietnamese bowl with rice noodles, make your own salad bowls, etc. They serve veg, non-veg and vegan options and are not expensive. Perfect for people looking to cut some calories.
Average Cost: ₹500 for two people (approx.)
Call: +912226301160
Address: 7B – D Wing, Ground Floor, Crystal Plaza Premises, C.S.Ltd, New Link Road, Andheri Lokhandwala, Andheri West, Mumbai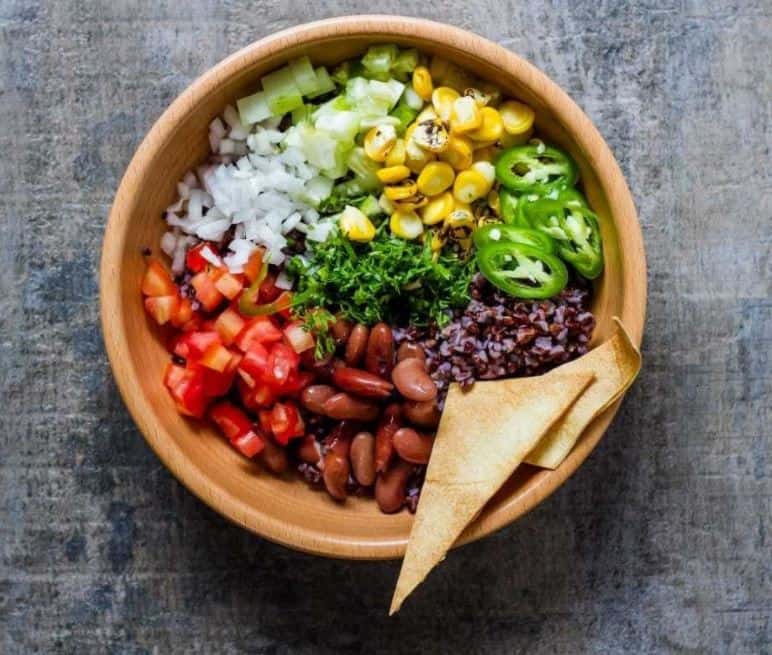 10. Rare Earth Cafe: healthy restaurants in Mumbai
Rare Earth serves vegan salads with vegan cheese, keto smoothie bowls, gluten-free pizza with vegan cheese, vegan mock meat, tofu, avocado sandwich along with other veg and non-veg options. They also have a bookshelf for the book lovers.
Average Cost: ₹1,000 for two people (approx.)
Call: +919820030868
Address: Sethi Niwas, 4th Road, Opposite Bharat Co-Operative Bank, Khar, Mumbai
Let us know if there are any good restaurants that we might have missed.
Have you checked the list of sugar free, vegan ice creams and lollies that you can find in our city? You can also read about the instant gluten free snacks available in Mumbai here.
For more such articles, please subscribe to the blog's newsletter.