Have you tried vegan and sugar free ice creams?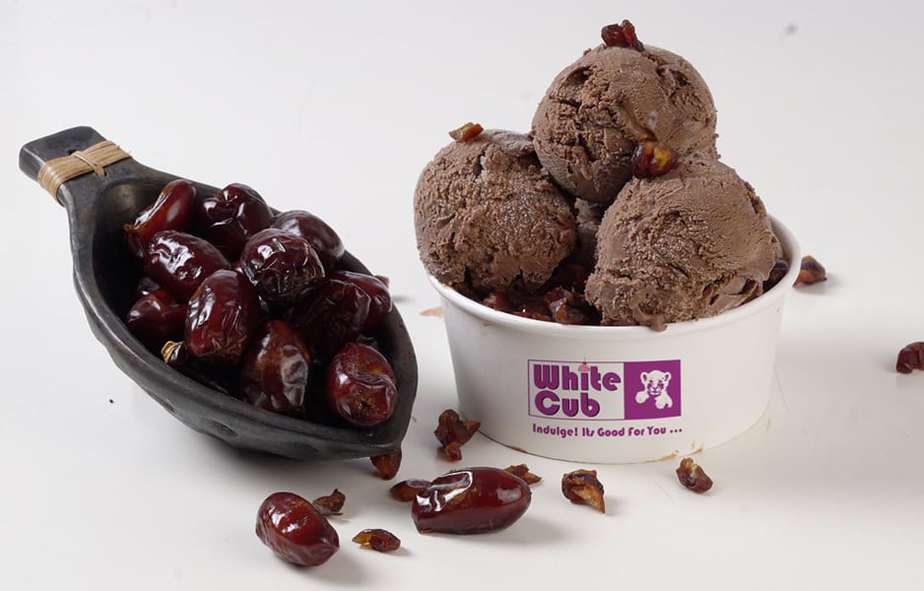 Lactose intolerant people cannot eat regular dairy ice creams. People suffering from Endometriosis, PCOS are advised to avoid dairy and refined sugar. This reduces inflammation in their body and helps them to manage their symptoms better. So, does that mean that they never eat ice-cream? No, they fix their ice cream cravings with sugar free vegan ice creams. Vegan ice creams are made with plant-based milk like walnut, almond or coconut milk. Moreover, many of them use sugar substitutes so that it helps people who are trying to keep their sugar consumption in control. It also reduces the overall calorie consumption.
Here is a list of vegan and sugar free ice cream that you can find in Mumbai
1. Nomou: vegan and sugar free ice cream
Artisanal plant based vegan ice cream brand Nomou offers Fig & Walnut, a vegan ice creams with no added sugar. Fig & Walnut has been sweetened with figs. They can sweeten their Choco Almond flavour with dates as well. Other flavours like Pistachio, Roasted Almond, Choco Chip Mint, etc. have been sweetened with palm sugar and doesn't use any refined sugar. Their ice cream is free from any preservatives, artificial colours, or flavours. It costs Rs 145 per scoop. A 500 ml Fig & Walnut tub costs Rs 775. You can order it through Swiggy or their Instagram handle.
2. WhiteCub: vegan and sugar free ice cream
Winner of PETA Vegan Foods Awards over two successive years, WhiteCub dairy-free ice creams had been specifically created for people who do not wish to consume milk products yet enjoy their favourite ice cream. In their sugar free range, they have 3 flavours, Che Guevara, Forest Bathing and Choco Heaven. Though the brand is Delhi based, but you can easily order these products from the Urban Platter. Their ice creams are almond milk based and sweetened with dates. It costs Rs 180 for double scoop, Rs 420 for 500 ml and Rs 840 for a litre of ice cream.
3. Papacream: vegan and sugar free ice cream
Winner of Peta Food Awards 2019, Papacream offers a wide range of low fat, low calorie and diabetic friendly ice creams. They also have two sorbets – passion fruit and raspberry. Their popular ice cream flavours are Choco fudgy, Mango, Peanut Butter Jelly, etc. made with almond milk and sweetened with dates. They also deliver ice cream cakes for special occasions. Their brand is available across Mumbai through Nature's Basket, Rare Earth, Foodhall, etc. The 500 ml sorbet tub costs Rs 450, 500 ml ice cream tubs cost between Rs 395 to 450. There ice cream cakes cost between Rs 1000 to Rs 1200.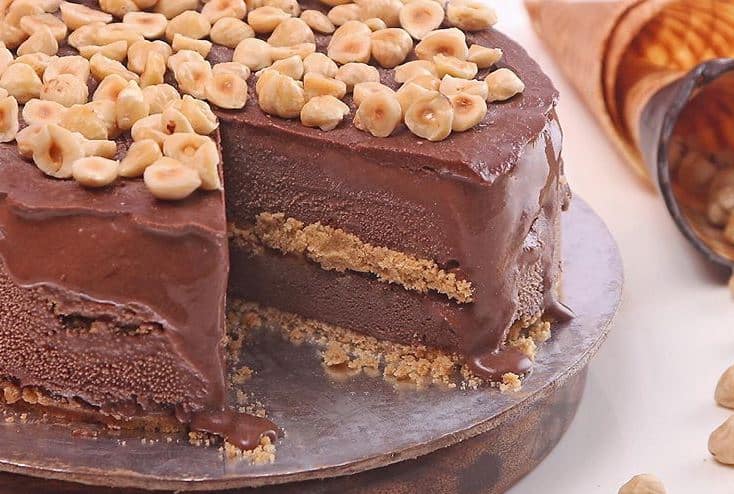 4. Vegan Heart: vegan and sugar free ice cream
Andheri based Vegan Heart caters to sugar free vegan ice cream consumers. Their flavours include Belgian Chocolate, Mawa Malai, Blueberry, Coffee Walnut, Salted Caramel, Cookies and Cream, etc. Made with coconut milk, they sweeten their ice creams with dates. It is diabetic friendly and best for weight watchers. It costs Rs 180 for double scoop. You can order it via Zomato and Scootsy.
5. Vegan Bites: vegan and sugar free ice cream
Vegan Bites in Prabhadevi serves a few ice cream flavours that has been sweetened with dates. Belgian Choco Almond, Fig and Walnut, Raw cacao with cacao nibs are the flavours that you can enjoy sugar free without any guilt. It costs Rs 1500 (approx.) per litre. Available via Zomato and Scootsy.
6. Belo pops: vegan and sugar free popsicles
Belo Pops in Andheri serves handcrafted, sugar free, dairy free and gluten free pops made from natural ingredients. From gummy bear popsicles to rainbow pops, they have exotic fruit flavours like watermelon and kiwi, pineapple and chamoy as well as desi fixes like mangoda and tamarind and chilli. Also, chocolate flavours like Keto Mint Choco Fudge in almond milk and nutty chocolate covered Fudgesicle in walnut milk. They serve mojito pops, protein pops, vegan pops to cater to many kinds of diet preferences. They are priced between Rs 180 to Rs 230 per popsicle.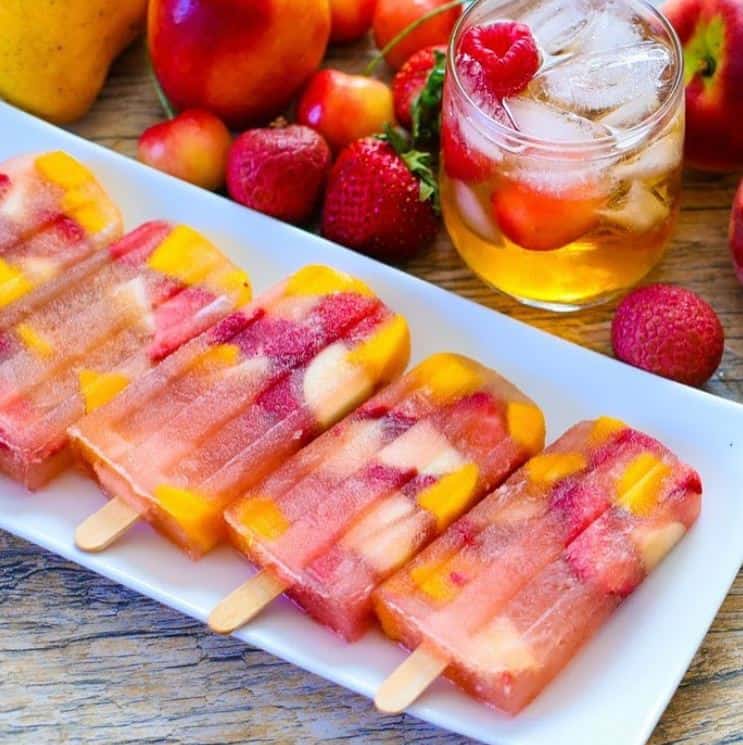 7. Noto pops: vegan and sugar free popsicles
The latest entry into the vegan and sugar free popsicles segment from Noto is extremely delicious. 6 fruity flavours ranging between 35 to 60 calories are seriously addictive. Moreover, you will find fruit bits into the lollies that have been fortified with Vitamin C. A pack of 6 costs around Rs 550. (introductory offer) and is one of the value for money treats available for health enthusiasts.
8. Minus 30
Minus 30 is an NCR brand that delivers in Mumbai through Nature's Basket, Foodhall, etc. They have a collection of vegan and sugar free ice creams in the flavours dark chocolate, dark chocolate peanut butter, expresso, French vanilla, green tea matcha, hazelnut, etc. The ice creams are made from almond milk and stevia.
9. Wellversed: vegan and sugar free ice cream mix
The ice cream mix from Wellversed is a pre-mix that you need to mix with water and freeze to taste the healthiest vegan ice cream in town. It promises 4 g protein per serving and has zero added sugars. It is made from natural ingredients and helps with weight loss. It is made from coconut milk and almond powder, so people with nut allergy should be cautious with the product. A 350 g mango flavour mix costs around Rs 500.
You can also try their sugar free curd mix that can help you make your own frozen yogurt.
10. Epigamia unsweetened coconut yogurt
Epigamia unsweetened coconut yogurt is technically not an ice cream but can be used to prepare frozen yogurt with berries and other fruits. I found this yogurt very creamy over my salad and have also used it with low carb pancakes. Rs 70 for a 90 g cup, it packs 160 g calories, 0 trans-fat and 1.5 g sugar. A total vegan delight, this yogurt is versatile for many frozen dishes.
If you would like to read low calorie, high protein healthy ice cream options then kindly visit this link.
This is not a sponsored post by these brands.
If you know of any other sugar free vegan ice cream options that I might have missed, please leave your recommendations in the comments below and I will try to incorporate it in my post.
Stay safe! Stay healthy!
Buy vegan products here like vegan cheese dips, vegan chocolates, vegan butters, etc.
*Some links included in this post might be affiliate links. If you purchase a product through one of them, I will receive a commission (at no additional cost to you). I truly appreciate your support of my blog.
For more such articles, please subscribe to our blog.