Motor racing isn't a very popular sport for women in India. But there are a few undaunted women like Aditi Patankar, who are breaking this glass ceiling. Aditi has joined the elite team of India's only all-women F4 car racing team by Ahura Racing. She also participated in the JK Tyre National Championship 2020 between December 9th to 13th at Kari Motor Speedway, in Coimbatore.
Aditi Patankar is an ex-model, a beauty queen (Mrs India Singapore 2013), owner of Mrs India UK, a pageant coach, a digital marketeer and a banker. She lives in Mumbai with her family and is a mother of two beautiful children. We spoke to Aditi to understand how and when she got interested in a sport like Formula Racing.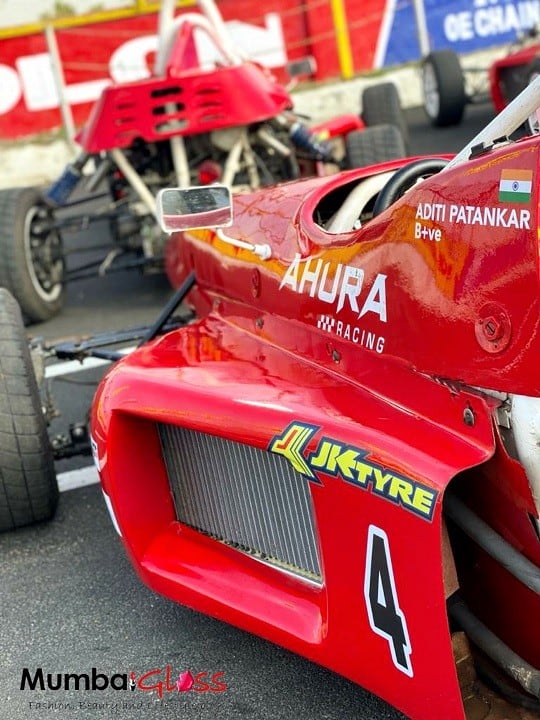 The Beginning
Aditi shared that she has been interested in bikes and cars since childhood. She first rode a bike as a teenager. Since then, she became truly enamoured by them. Due to her other professional commitments, she couldn't pursue her dream of racing. But when she heard about the 'Talent Hunt' from Ahura Racing in 2020, scouting for new members for their all women F4 racing team, she immediately applied.
Shifting her focus from heels and crowns to shifting gears of the car, came naturally to her. She came in third, with just 3 seconds difference from her co-winners, out of 25 participants across the country, who participated in the final round of the talent hunt.
Selection & Training
The Talent Hunt by Ahura Racing is conducted once a year where you compete with many drivers, who are selected zone wise. Aditi elaborated on the selection process by Ahura Racing where any woman who knows driving and understands the risk involved in motor sports can apply. Main aspects of selection are best lap timing, ability to drive well, fitness test, simulator timings and written test. Her training and selection took place in Coimbatore at Kari Motor Speedway. Since it was Covid 19 time, Covid 19 protocols like temperature check, mask, sanitizer, self-health declaration form, Pulse Oxymeter, fumigation, car sanitisation was followed strictly, and the training was conducted in batches.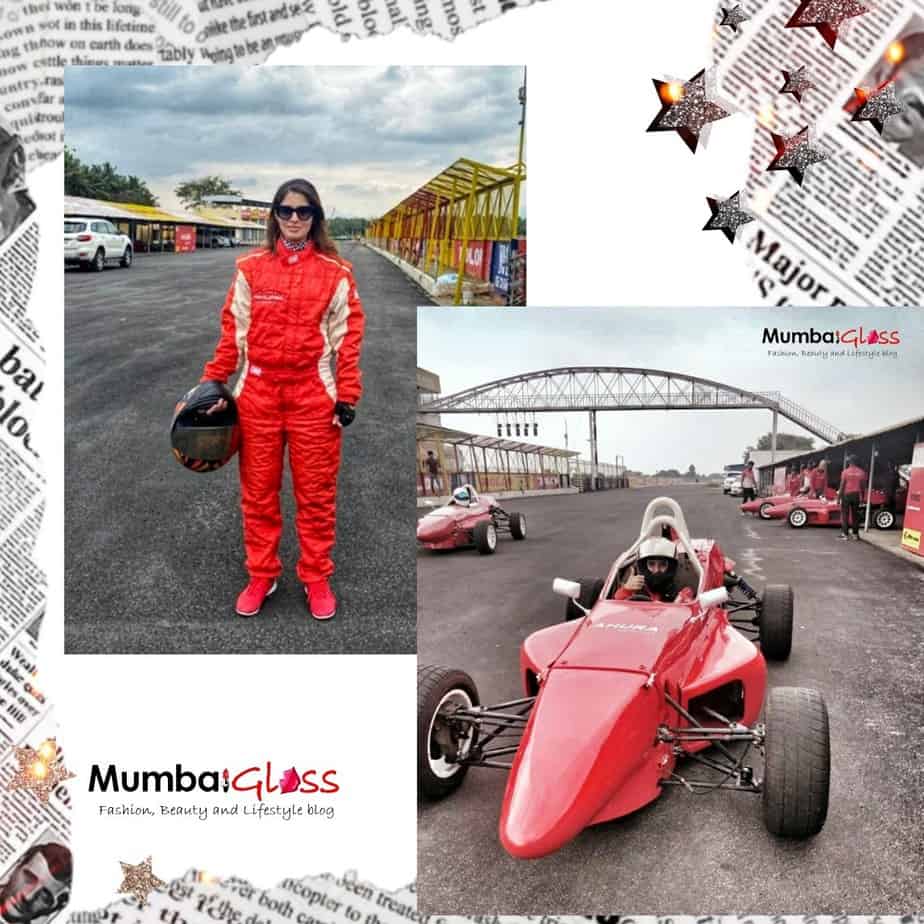 Fit body & Strong Mind
Aditi Patankar says that F4 racing is a promising sport for women. With proper training, safety gear and rest, anyone can ace this sport. She continued, "Honestly speaking, I was overwhelmed and exhausted on day one, as there's a lot to learn and manage. I had to focus on multiple things during the training. It did make me nervous as there is a lot of risk involved. But with perseverance and mental strength, I got through the training easily." A fit mind and body are necessary to pursue motor sports. As a professional driver, you need a lot of strength to drive the racing cars with gears.
The Support
Aditi received complete support from her husband, a banker by profession, who took the reins of the household while she prepared and participated in the F4 race. She received immense support from her friends and family, colleagues, and seniors at SBM Bank. She said, "I would like to thank all my sponsors for supporting me in this journey."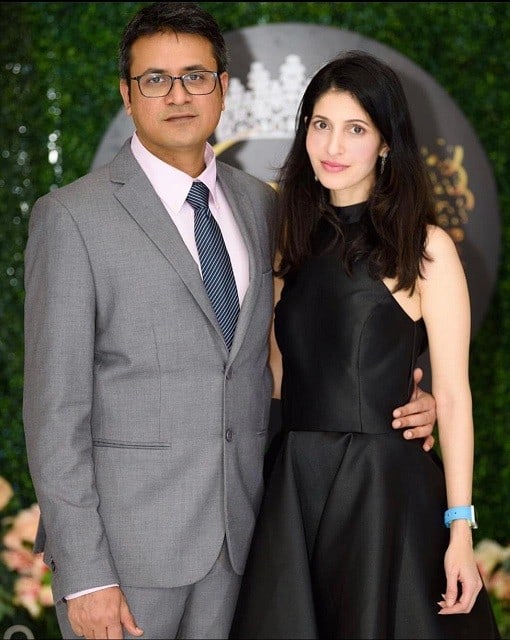 SBM Bank India, Brandwok & Mrs India UK, Radio Chutney Singapore, Enfield Riders, Bucket List Experiences, Momentum – Luxury Fitness Club, Urban Desi Store, AGLP Enterprises – UK and Pentagram Pictures – UK were her sponsors for Aditi Patankar.
Aditi added, "Motorsport is expensive. It comes with regulatory guidelines which define racing car requirements, engineers, team, coach and fees for training and participation. We race in the LBG Formula 4 cars. If you have sponsors who support women in sports and would want to promote a woman racer's brand, it becomes easier to manage these expenses."
Her Message
Aditi Patankar feels that women in sports should be encouraged, especially in motorsports in India. Most of the people cringe when they see a woman driver on the road, and there is a long way to go before women in motorsports will get the recognition that men get in more popular sports like cricket. She added, "We are yet to see a beautiful change in the mentality of the society."
With efforts from women like her, society's perception will shift gradually towards woman racers. She said, "I look forward to continuing my journey as a Formula 4 racer and will try my best to do well in the coming championships."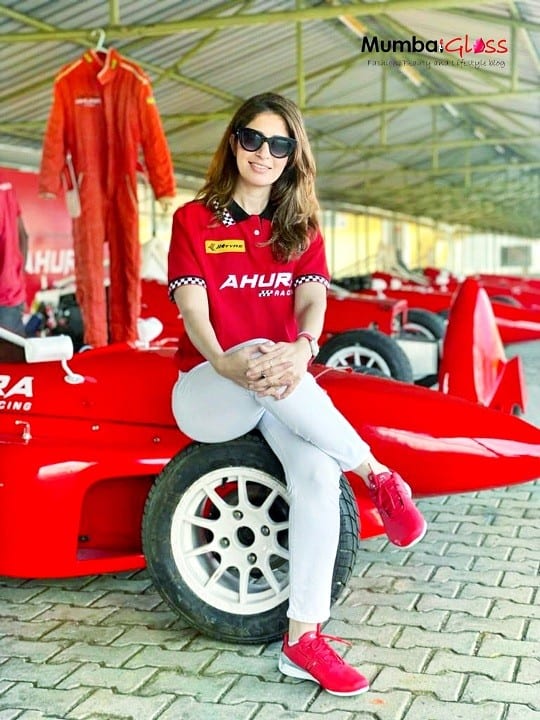 Thank you Aditi Patankar for inspiring us.
Dear readers, if you are still gathering courage to participate in F4 racing, may be you can start with go-karting. Read the first hand experience of a 4 year old boy who tried his hand on go-karting for the first time here.
Do subscribe to our blog.