Independence day long weekend was used to explore Imagica Theme Park with my 6 year old daughter. Situated 75 Kms away from the Mumbai city, it took us almost 2 hours to reach Imagica in Khopoli on a Saturday. We entered at 11 am and left only at 8 pm when the park gates were closed and only a few guests remained to leave.
Yes, it was a long day, but a well utilized day, full of fun. I had also booked tickets for the latest attraction called Eyelusion (Trick Eye photography and video centre) and decided to give a quick visit to the place. We were charged Rs 148 plus taxes per person for this attraction. If you want to read about the Eyelusion review then continue reading the post.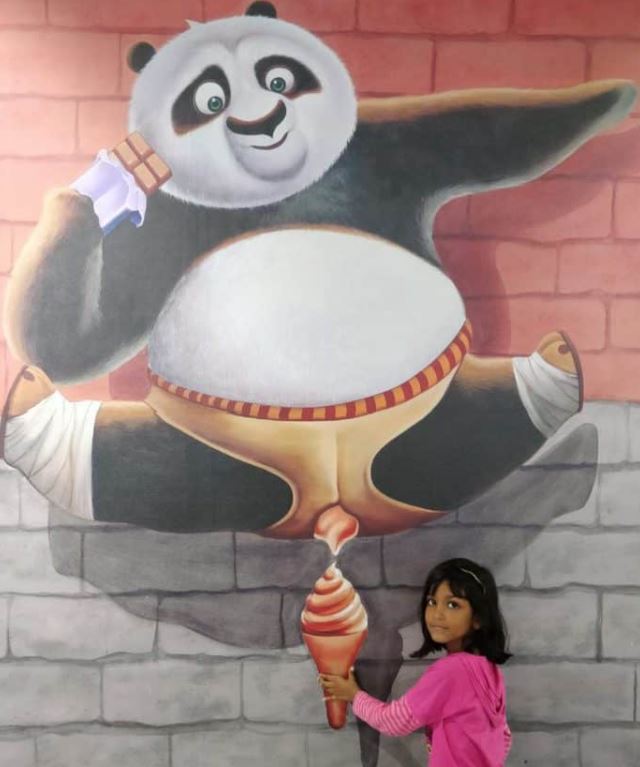 What is included at Eyelusion?
It took us 15 to 20 minutes to quickly explore all the photography options in the Eyelusion. The attendants helped us to capture our moments of fun. We were asked to download an app called Eyelusion from the Play Store and post that AR videos were also captured on the phone with those tricky back grounds. We had a good time in the Eyelusion. I also explained to my daughter how the AR technology works. She was excited to learn about the same.
Trick photography details:
Here are a few glimpses of what we achieved with the trick photography at Imagica Eyelusion: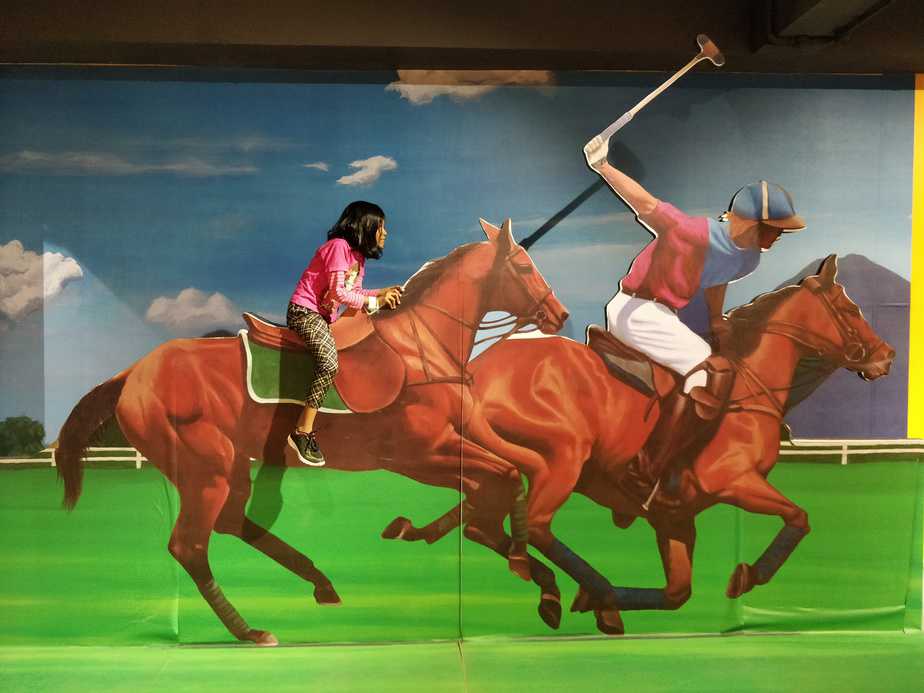 *Images have been used without any filter.
Conclusion:
It is good but not great. They have just started so they are yet to streamline the visitor experience. The price charged is alright. But if they decide to increase the price then this attraction might not be a good value for the money. Moreover, it was not labelled/advertised properly inside the premises so it was tough for me to find my way to the Eyelusion hall.
Will I recommend it? Yes. It is a good effort to introduce young minds to the AR technology. In a fun way, the basics can be explained to the inquisitive minds.
Read about Adlabs Imagica House of Stars wax museum here.
Read about Adlabs Imagica Eyelusion here.
Read about Snowmagica here.
Read about 2 hotels near theme park around Mumbai here.
For more articles like this, please subscribe to the blog.