Have you travelled across countries in on overnight train? It is fairly common in Europe. I travelled in an overnight train from Amsterdam to Salzburg via Munich. If you are not planning to fly then this is a cheap and a reliable option.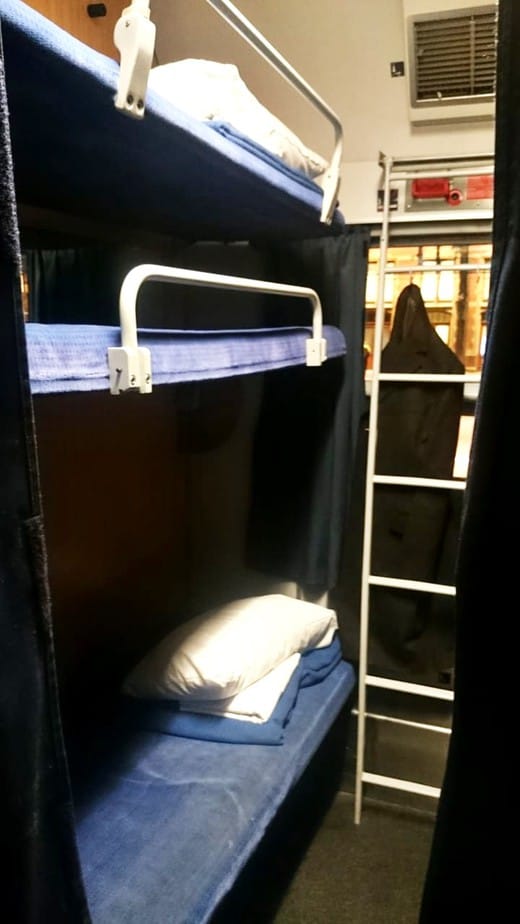 From Amsterdam Central to Salzburg Hauptbahnhof via Munich
I went to Amsterdam in the autumn of 2015. It was my second visit so I was not sure what else I wanted to explore. On top of it, I wanted to leave for Salzburg within 3 days of my arrival. We decided to take an overnight train from Amsterdam Central to Salzburg Hauptbahnhof via Munich. It was almost 13 hours ride; the train left at around 8 pm from Amsterdam to reach Munich at 8:10 am. We had a 10-minute window to find our train from Munich to Salzburg which was another 2 hours to Salzburg.
Given that the stations are very organized in Europe, we didn't have much trouble getting our connecting train. Though the Iranian refugees were being escorted at the Munich station but it was peaceful. We also had international travel insurance to give us confidence that in case of an unwarranted delay, our travel plans will not be marred completely. We had booked our tickets 90 days in advance with Bahn.com to get a decent bargain for our ticket price.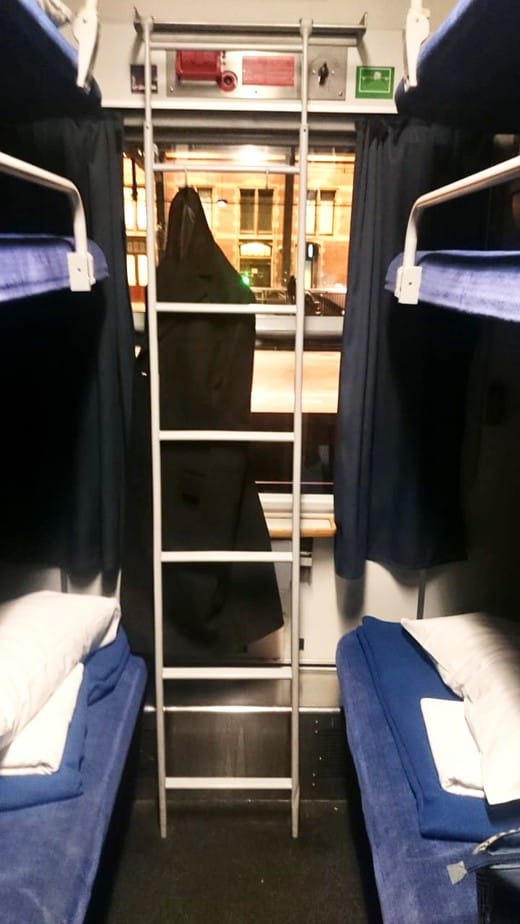 Interiors of the sleeper train is comfortable
Train travel is a unique experience, be it in India or abroad. I slept through the major part of my travel from Amsterdam to Munich but in the connecting train to Salzburg I could enjoy beautiful scenery across the countryside.
I have heard that countryside in the USA is equally beautiful. The most scenic and historic of all the train routes in America is the cross-country journey from San Francisco to New York. We can experience snow-capped Sierra Nevadas, mountains, plains, cities and countryside, all in this 3-day travel in a train called California Zephyr and it's not very expensive. It's on my bucket list. Someday, I will make this journey.
You can eat and shop at Amsterdam Centraal train station
So coming back to my train journey from Amsterdam to Munich, I would like to highlight that the Amsterdam Centraal is a fairly large station with shops and eating joints. I had the most nourishing bowl of Ramen at the Wagamama restaurant at the station.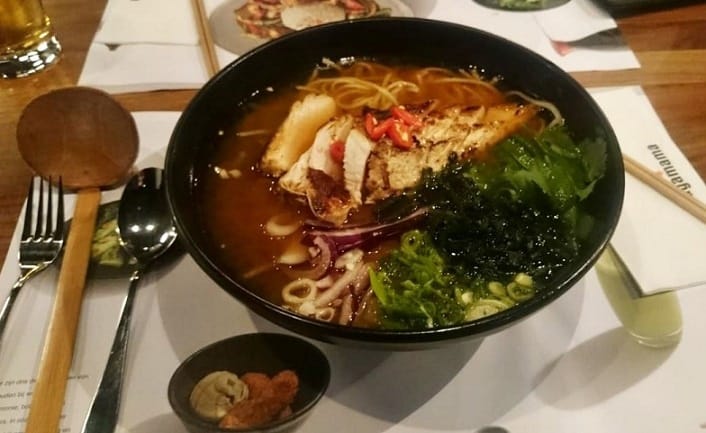 If you reach early, you can always grab a bite. Given that no food was involved in our train ticket, we decided to have a heavy dinner around 7 pm so that we don't feel hungry during the overnight journey. The carriages are more like our sleeper trains with three births but less crowded. We were given blankets and pillows at night. The ticket checker came once at night around 10 pm, post that there is no other disturbance.
The train ride was smooth. We woke up at 7 am to see how far we had reached. The train was on time and we reached Munich by 8:10 am. The train from Munich to Salzburg was a sitting coach like inter-city trains across Europe.
Will I recommend this train journey? Definitely, if you are planning to avoid air travel and want to save on your ticket fare.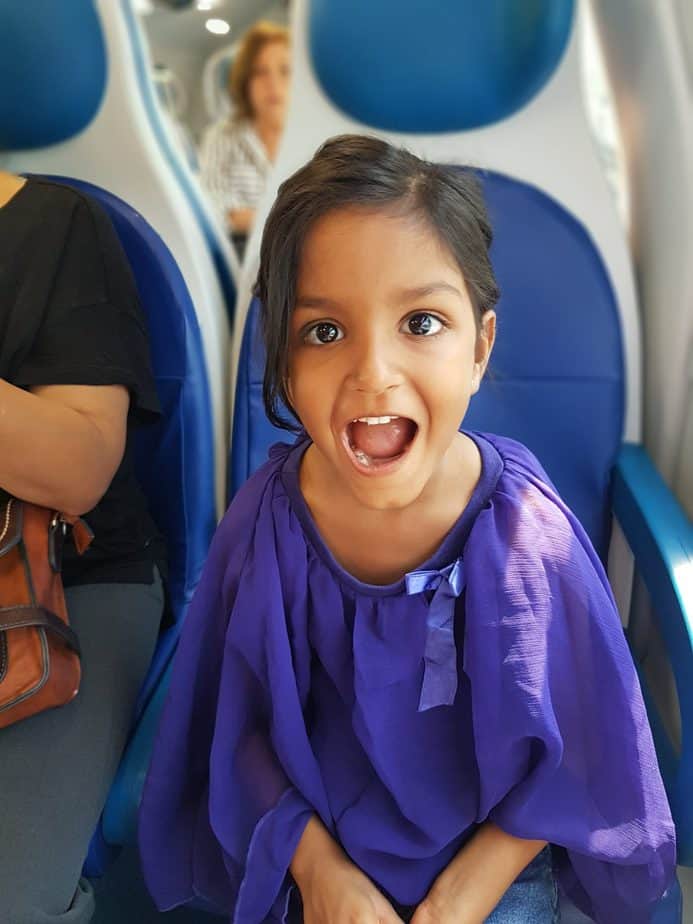 Though we were a little skeptical at first as the connecting train was at a 10-minute window that we could have missed if there was any delay. But given that trains usually run on time in Europe, we were ready to take that risk.
You can check my blog about places to visit in Amsterdam here.
For more travel related articles, please subscribe to the blog.