We visited La Botteghita Cafe in Mauritius on a late evening. It was raining in Mauritius and OH didn't want to eat the buffet at our hotel. We had a choice of visiting either Luigis or La Botteghita cafe, both specializing in Italian cuisine; both had received rave reviews on Tripadvisor and both appealed to us due to their proximity to our hotel. Both were at a walking distance of 5-7 minutes from our hotel but on different directions. We decided to go Boteghita way as it was ranked number one restaurant in the Grand Baie area.
First impression, but not the last of La Botteghita Cafe
At first glance, we were a little puzzled when we saw the property. It is a small place as if you are getting into someone's garage.  The shop is decorated with bamboo blinds and rustic wooden furniture. The lighting is minimal. You should be able to read your menu and see food in a candle light placed on each table. It has an open air porch sitting arrangement by the road with big umbrellas covering table and chair.  All those who are not acquainted by its excellent reputation would not give it a second glance as it looks very ordinary at the first instance. But it is always full of customers.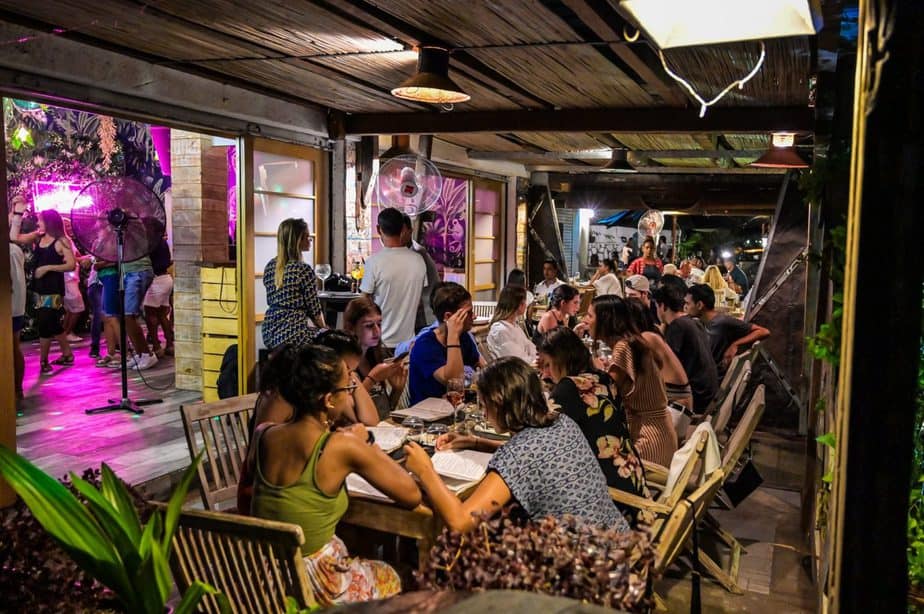 Communication gap with the waiting staff at La Botteghita Cafe
We were ushered in by a cheerful waiting staff. She was fluent in French but spoke broken English. OH asked her what was special on the day and what would she recommend. She got us a board which had the specials of the day (dishes) written on it with a chalk. She explained us the various sauces, ingredients and the flavor of each dish in her heavily accented broken English. We both understood only 30 per cent of what she explained.
Spicy spicy! Na na na na
But in this communication, my OH asked her to make a few variations in the Arabiatta sauce. He wanted it a bit spicy. To this the waitress joked in her heavily accented English (which was cute) –'Eit ez Italiaan food, not Maxican. Maxican food spicy.' But OH was adamant. He wanted it spicy. She took down notes. I ordered from the specials of the day, to be on the safer side.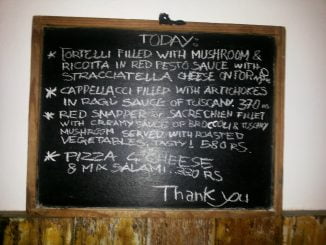 The sumptuous meal at La Botteghita Cafe
I ordered for Tortelli filled with mushroom and Ricota in red pesto sauce with Stracciatella cheese on top, while my OH ordered for  Caddelacci filled with sea food in (spicy) Ragu sauce (similar to Arabiatta) of Tuscan. She also recommended a red Tuscan wine to go along with our dinner.  And we waited with baited breath. Bruschetta was served along with a unique dip made up of tiny slender mushrooms pickled in olive oil and pesto. We finished it off in no time. The wind was blowing cold due to light showers in the evening and we wanted our hot food to arrive asap.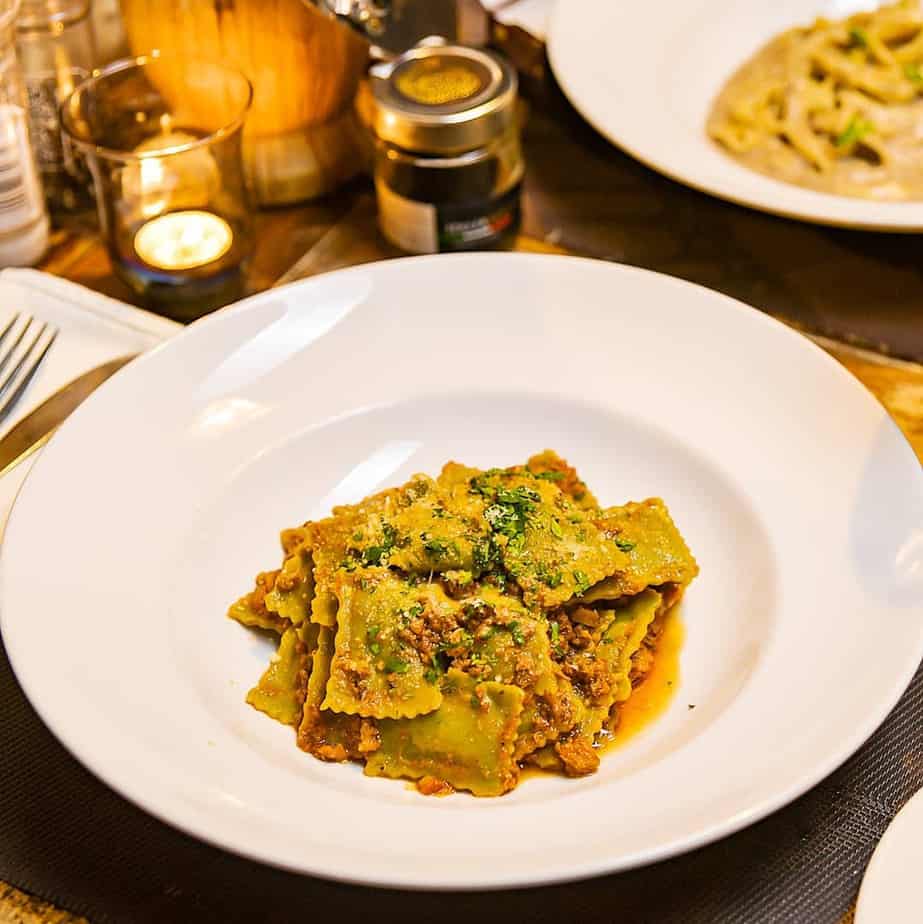 Giacomo Landi, owner of La Botteghita Cafe
After a while, we saw a handsome chef approach us with a dish in his hand. He had brought my order. He was no other than Giacomo Landi, owner of La Botteghita Cafe who runs the establishment with his wife Patricia Landi. He is a cheerful and a passionate cook who likes to go into the finer details about what his customers want.  He explained to me about the dish he had cooked for me and the cheese used on top of it. He told me that he used fresh ingredients that he bought from the local market that morning. He also pointed towards the cream of Balsamic vinegar which was used on the sides of the dish.  He recommended that I taste it separately.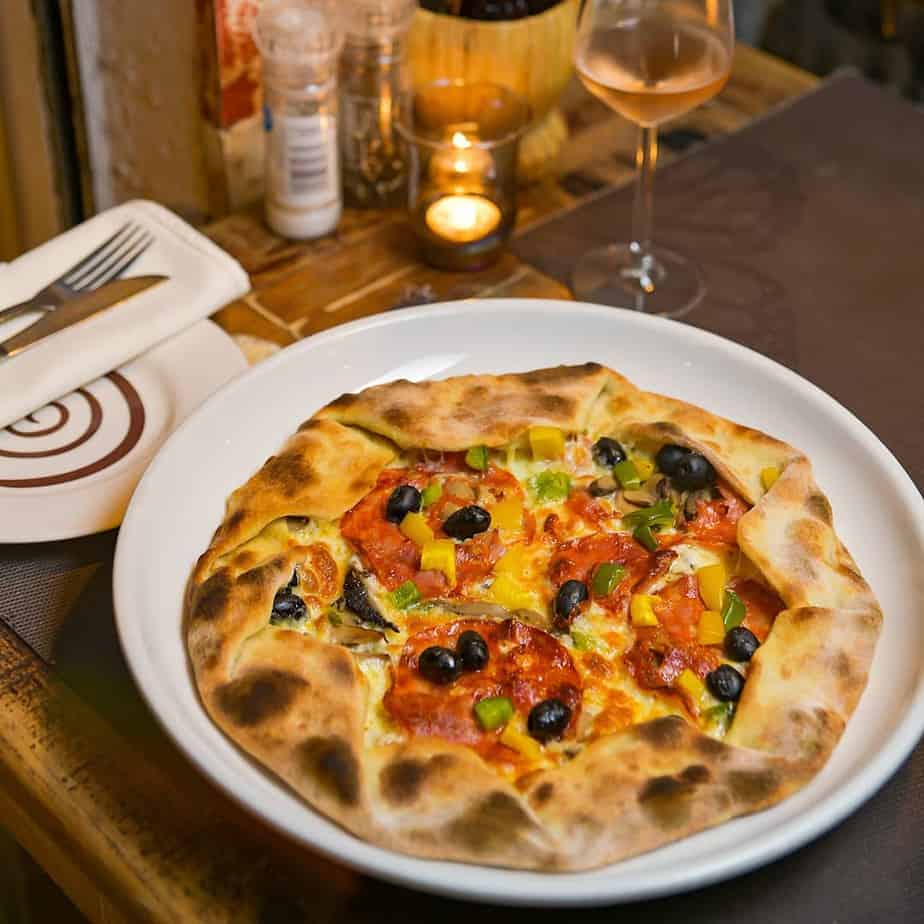 The sensory experience at La Boteghitta Cafe
After a while, he brought the dish ordered by my OH. He explained to him that he had used a few local spices to make the sauce spicy.  Both the orders looked excellent. And in our excitement to eat, I forgot to take the pictures. The cheese on top of my dish was soft, yet chewy. It wasn't salty or pungent but very milky to taste. It was going well with the entire scheme of things.
The cream of Balsamic vinegar was pure indulgence; a bit sour, bit sweet, bit creamy. The creamy red pesto sauce with mushrooms was absolutely delectable. And I saw my OH eating with complete satisfaction, as if he attained nirvana while eating dinner at La Boteghita Cafe. He was pleased beyond words can explain. We came back with a smile on our faces and couldn't stop talking about the food for some time.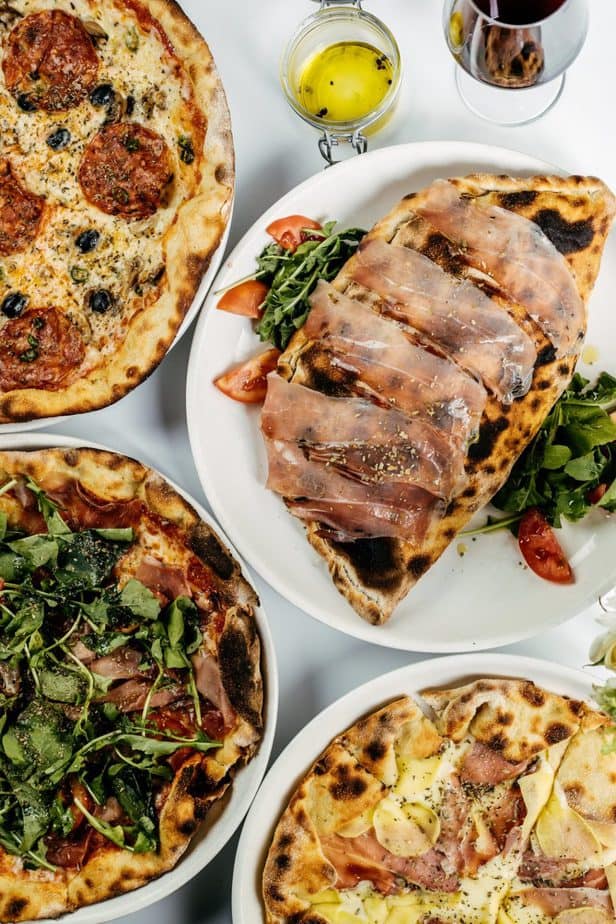 Will I recommend La Botteghita Cafe? Of course, it has been engraved in our memories where we had the best Italian food of our lives.
We tried other exotic food items from Mauritius. Do check out the blog 'What to eat in Mauritius – best and no:1'