If you are wondering what to eat in Mauritius then here is a list that can help. With more than 60% Indian origin population, its not surprising that the food available at Mauritius isn't very different than what we eat in India. You will find some remote connection to their cuisine which will faintly resemble our grub back home. Their Dhaal Puri is nothing but daal stuffed roti which is a popular street food.
Grand Baie area in Mauritius
That could be one other reason that we found a lot of eating joints in the Grand Baie area which were serving Chinese, Italian, Continental and even Indian food. I and my OH love to experiment new cuisine, especially when we are holidaying in another part of the world. So here is a list of  'What to eat in Mauritius'. We are hardcore non-vegetarians without any remorse, so vegetarians please excuse us.
As we were staying on half-board at Veranda Grand Baie, so we used to get a good portion of  breakfast and dinner in our resort. The breakfast was satisfactory but the dinner was not that great. They were putting in efforts to get a lot of variety and different cuisines on different days but the taste was missing. The only thing that I would recommend is the variety of salads that they offered every night.
Couscous, pasta, celery, fish and a lot of exotic ingredients were used to create unique and delicious salads. But the question was still lingering on my mind – what to eat in Mauritius like a typical foodie.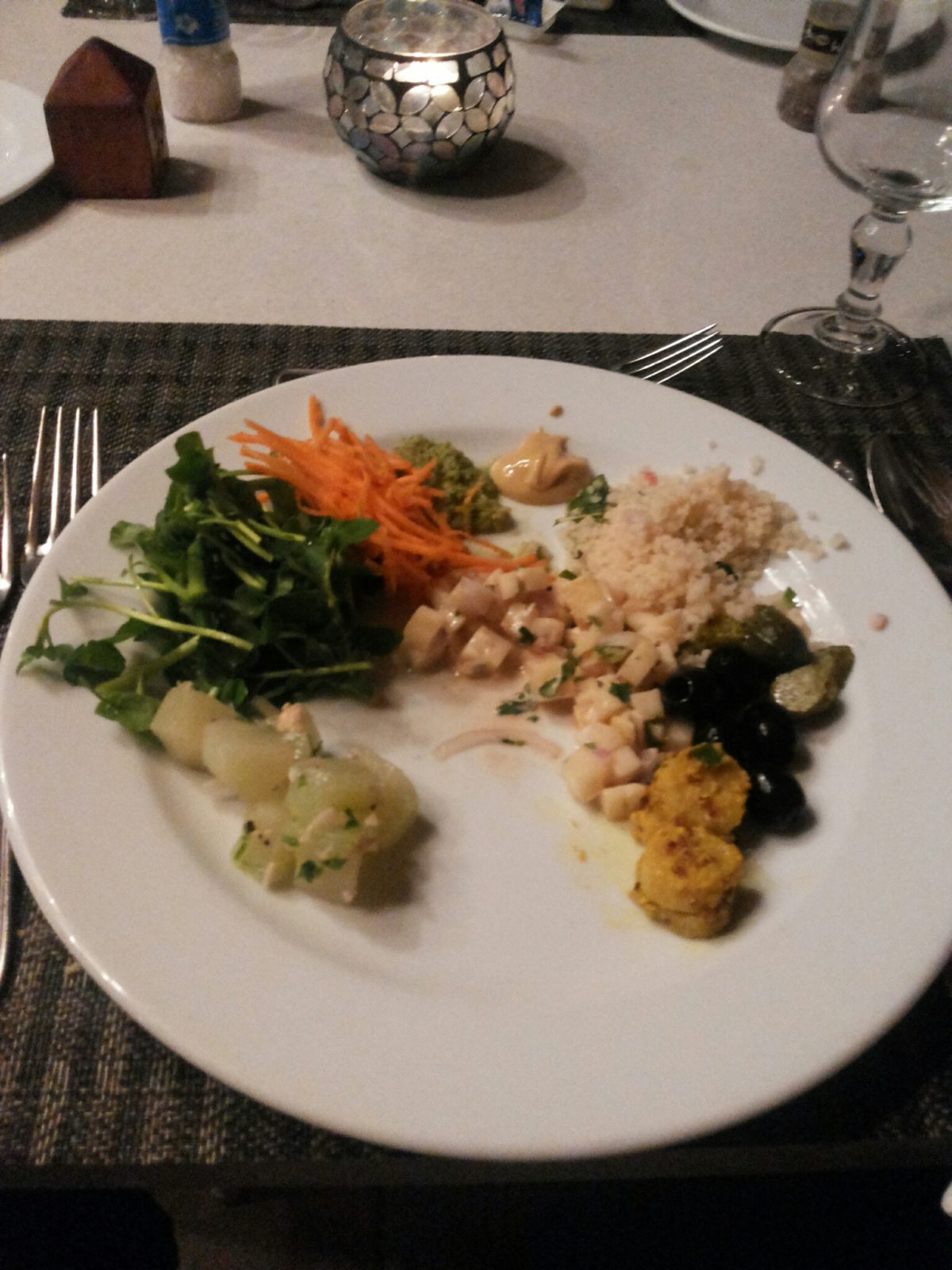 Gabrielle Island – What to eat in Mauritius
While on our Catamaran trip to Gabrielle island, we thoroughly enjoyed barbecued chicken, fish steak, sausage and salad. It was part of the trip. We were given a band which allowed us entry to this private party on the island where we could enjoy unlimited food and alcoholic drinks.
Street Food- What to eat in Mauritius
We also tried street food like the French guava with spices sprinkled on the top and local berries.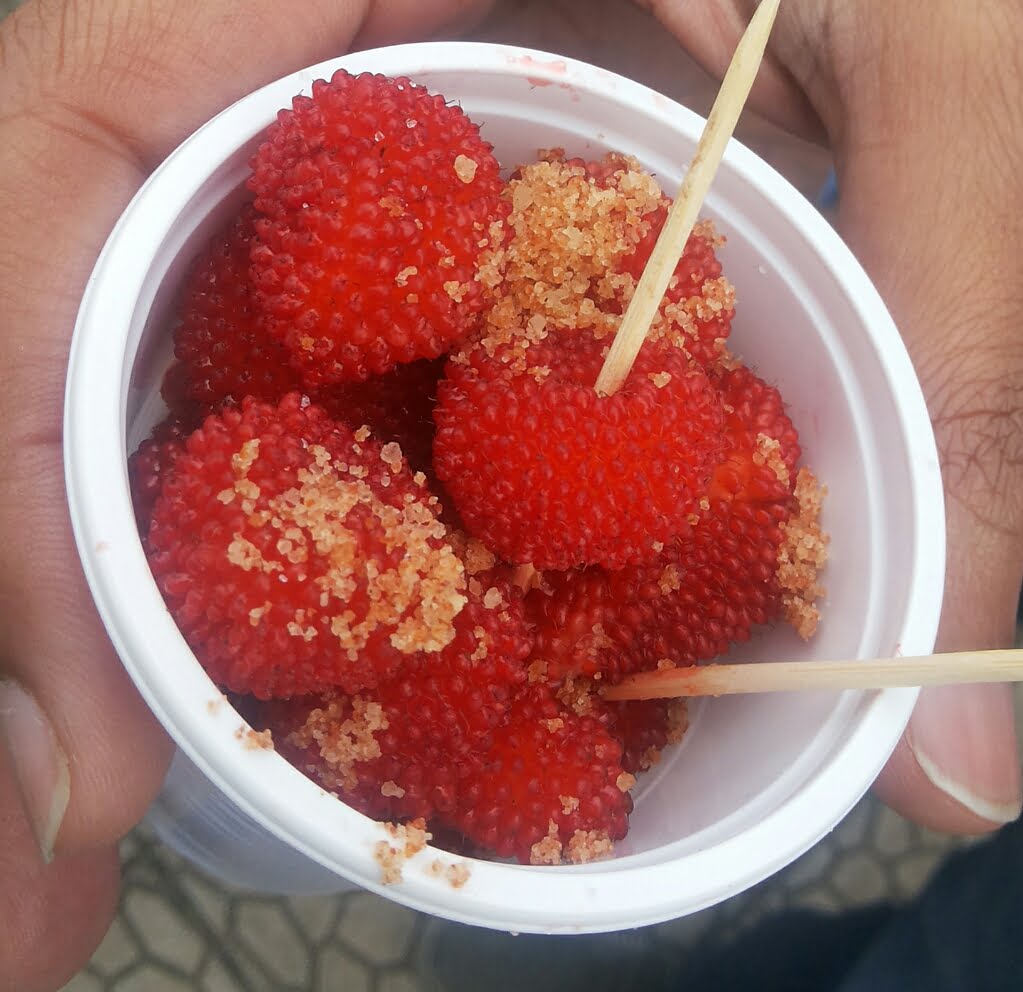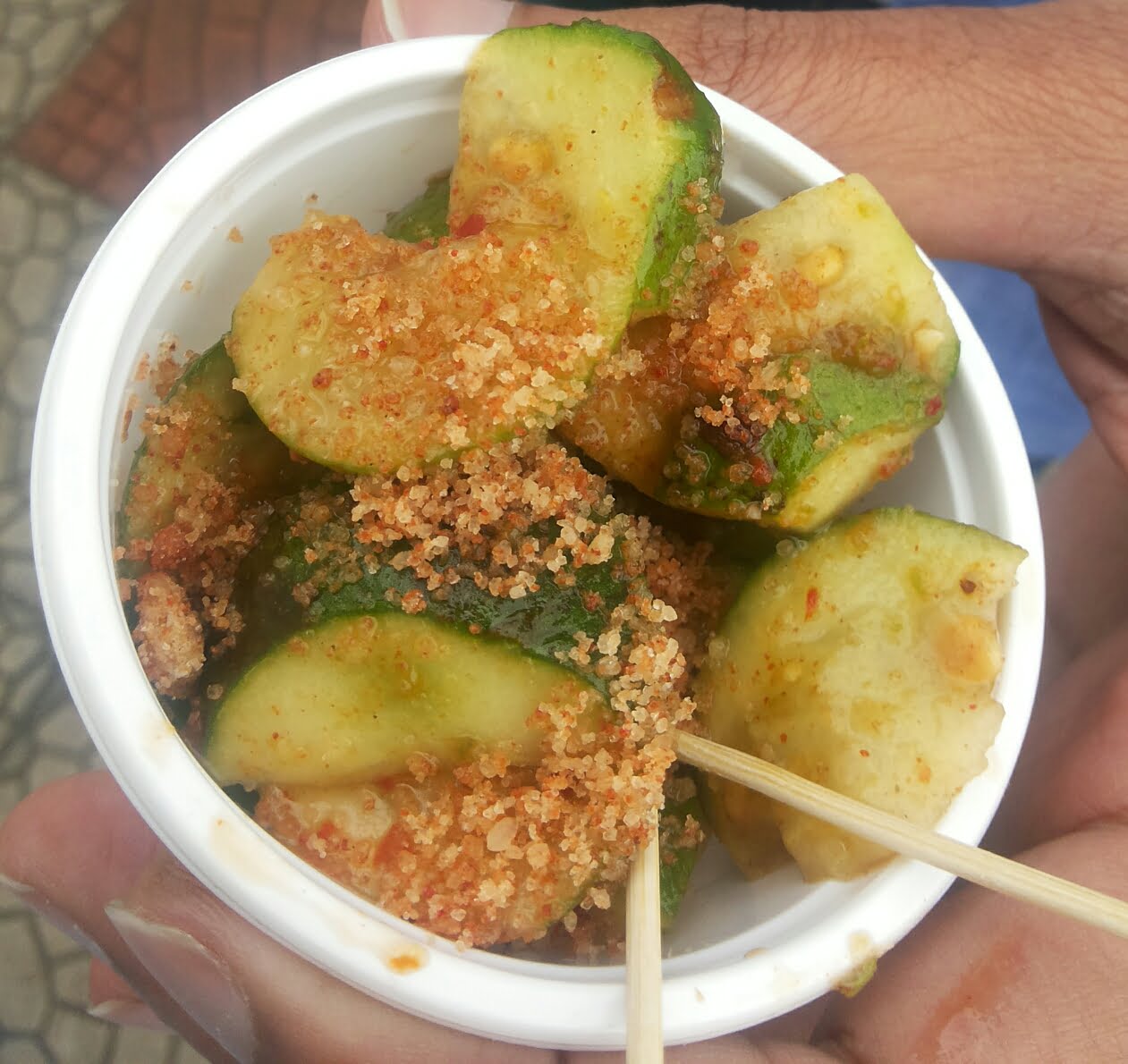 Casela Natural Park – What to eat in Mauritius
We also tried Jumbo prawns in creole sauce and meat cooked with mushrooms in creole sauce served with rice. Beware of the cab drivers, they take you to restaurants with exorbitant price. We paid more than what we would have paid in a 5 star in Mumbai. The restaurant at Casela Nature Park serves good food and the service time is less.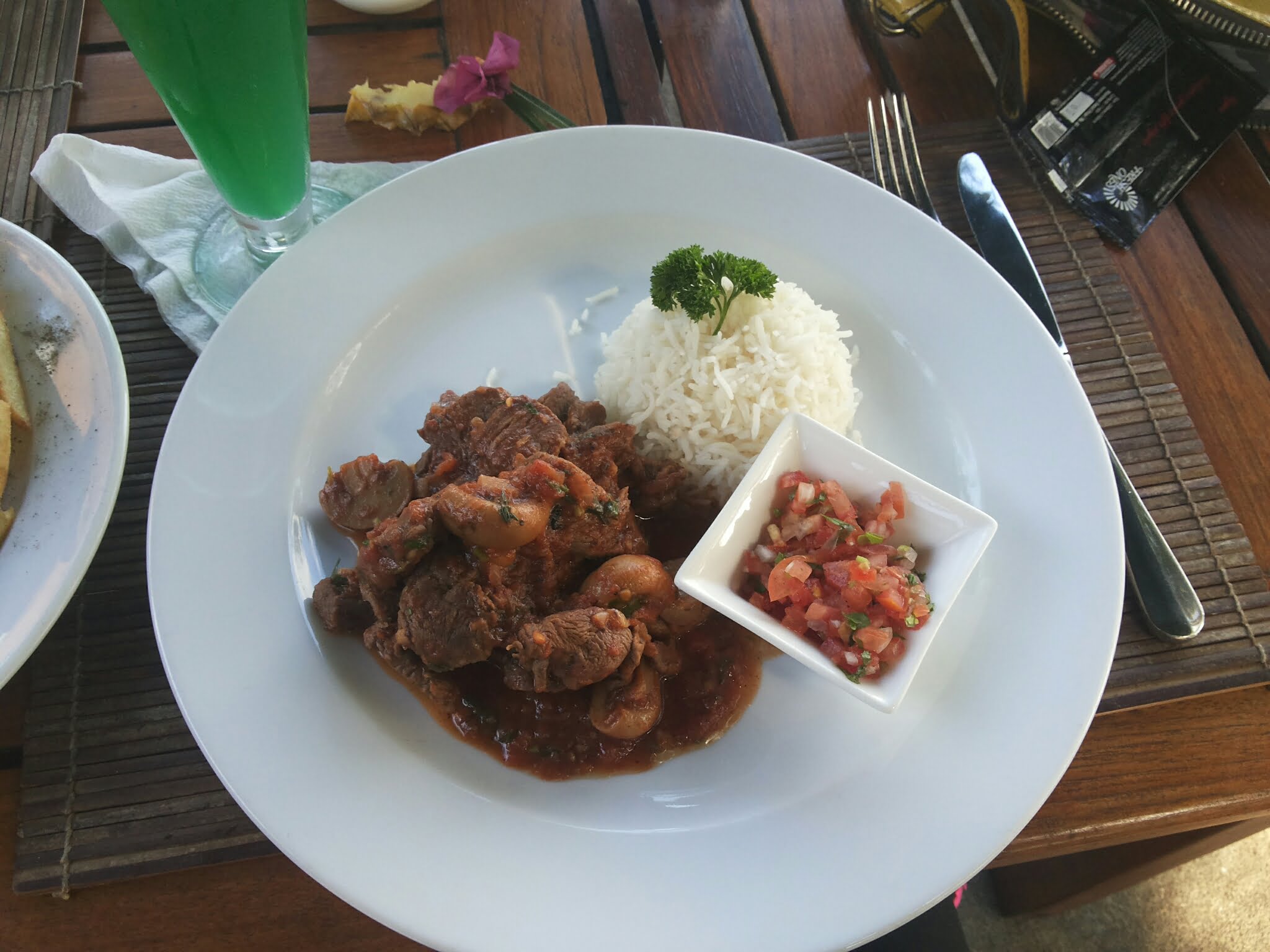 Chamarel local food – What to eat in Mauritius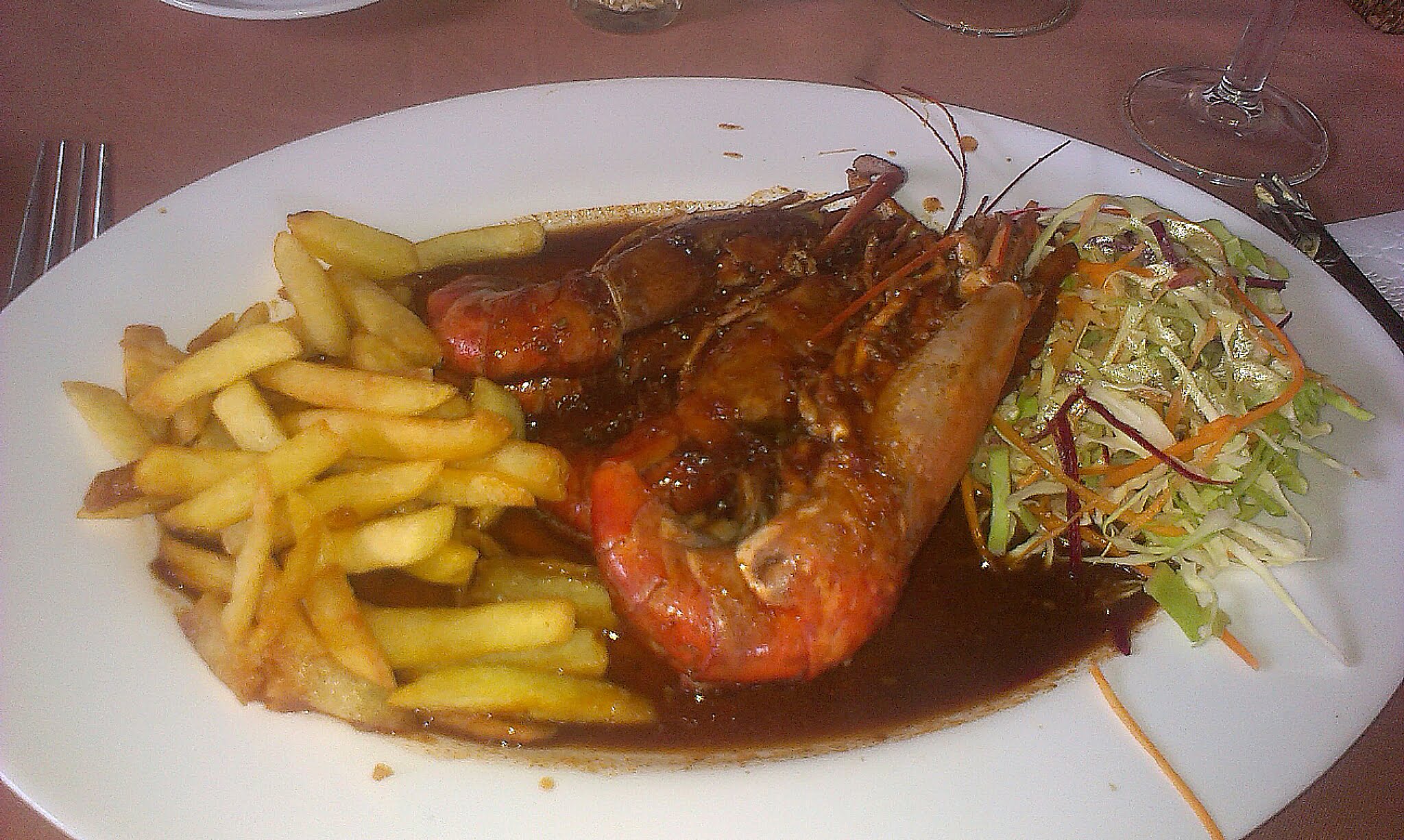 Deer steak is banned in India, though its easily available there. You can also find ostrich and alligator steak. The dear steak was soft and non chewy unlike mutton but fibrous.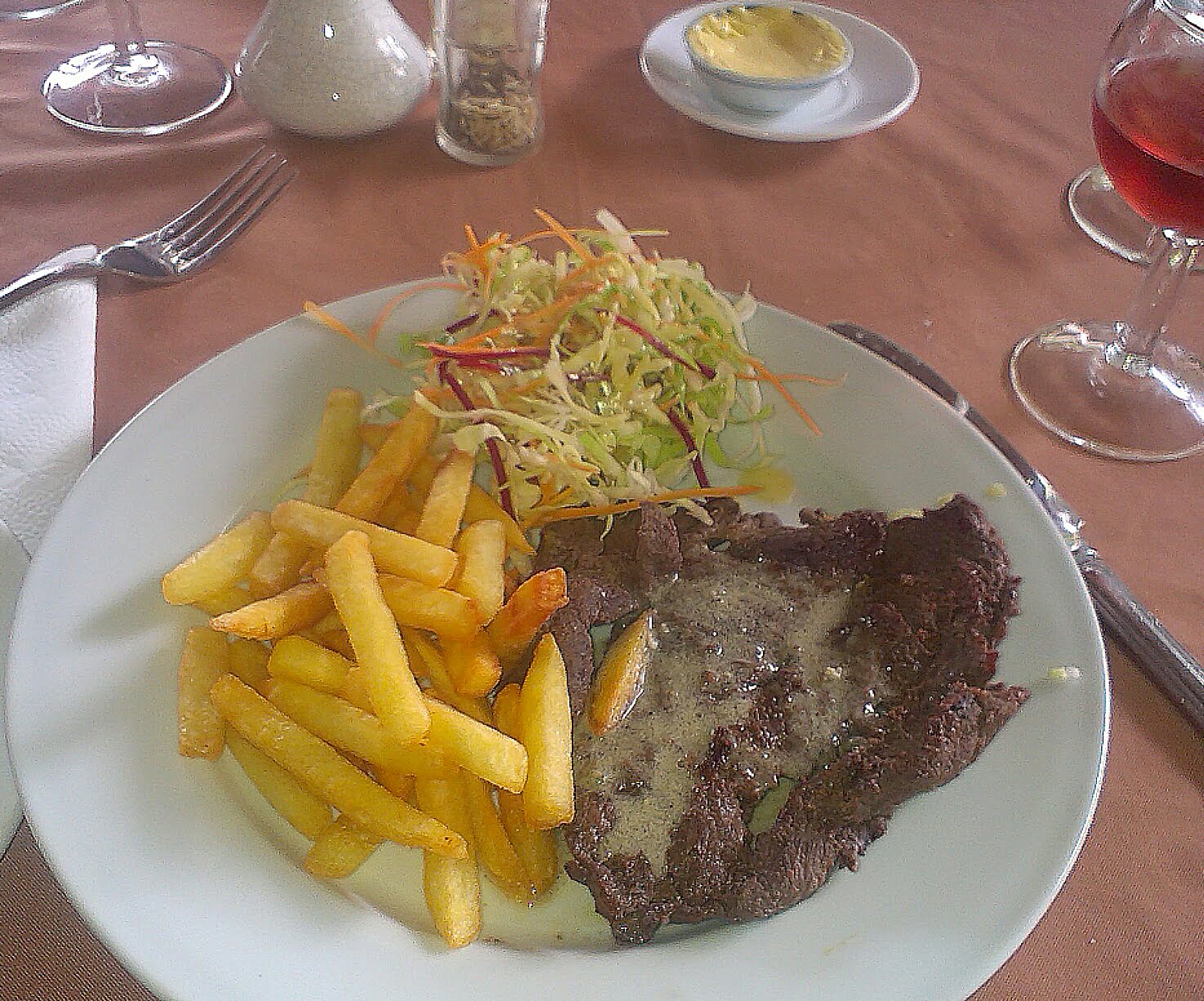 As they produce pineapple and sugarcane, so you will find ample of dishes based on these two. I tried a dish where pineapple were cooked in a syrup and served with ice-cream. The syrup was too sweet.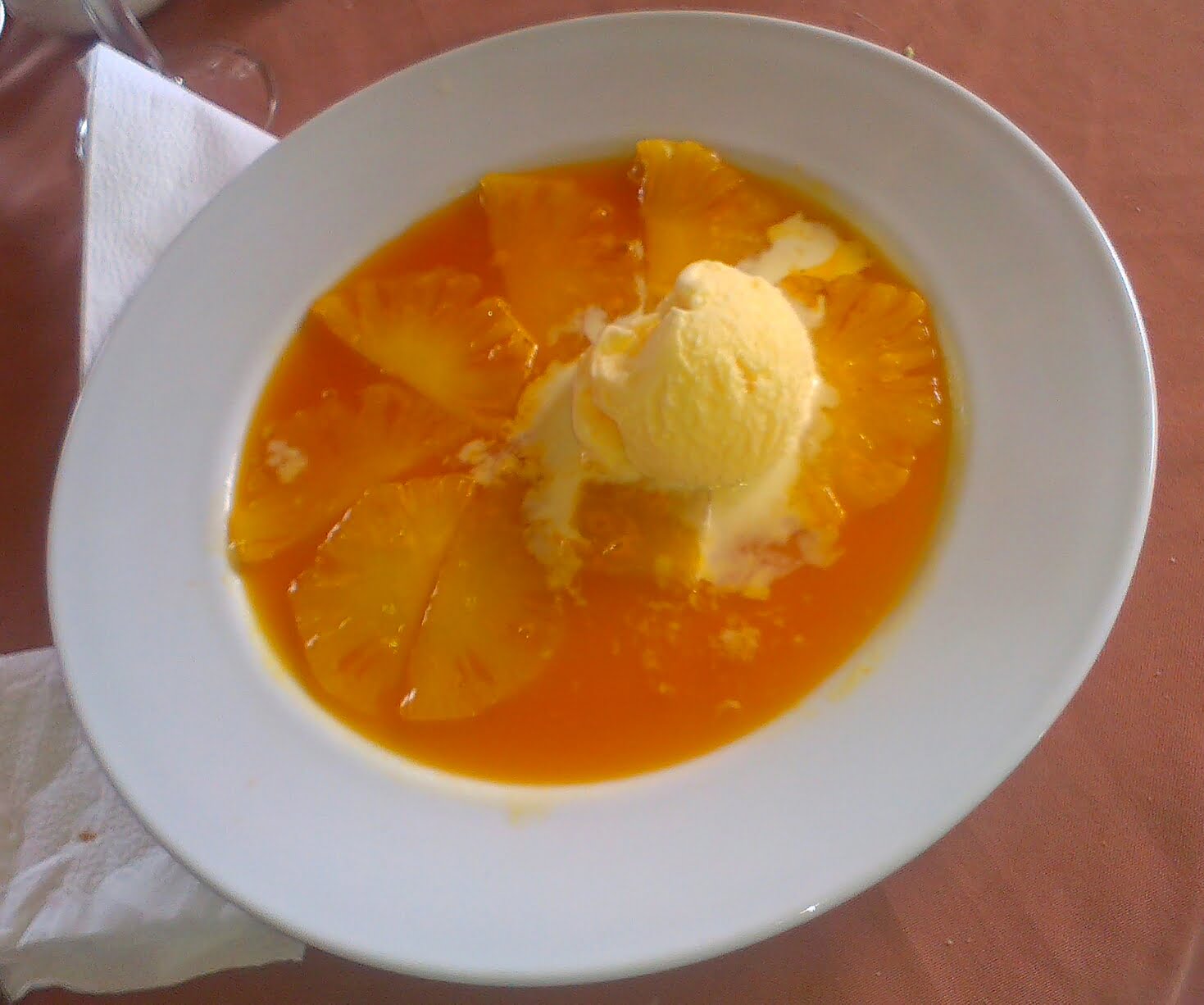 Fast food – What to eat in Mauritius
The fast food joint 'Steers' specialises in some amazing steaks and burgers.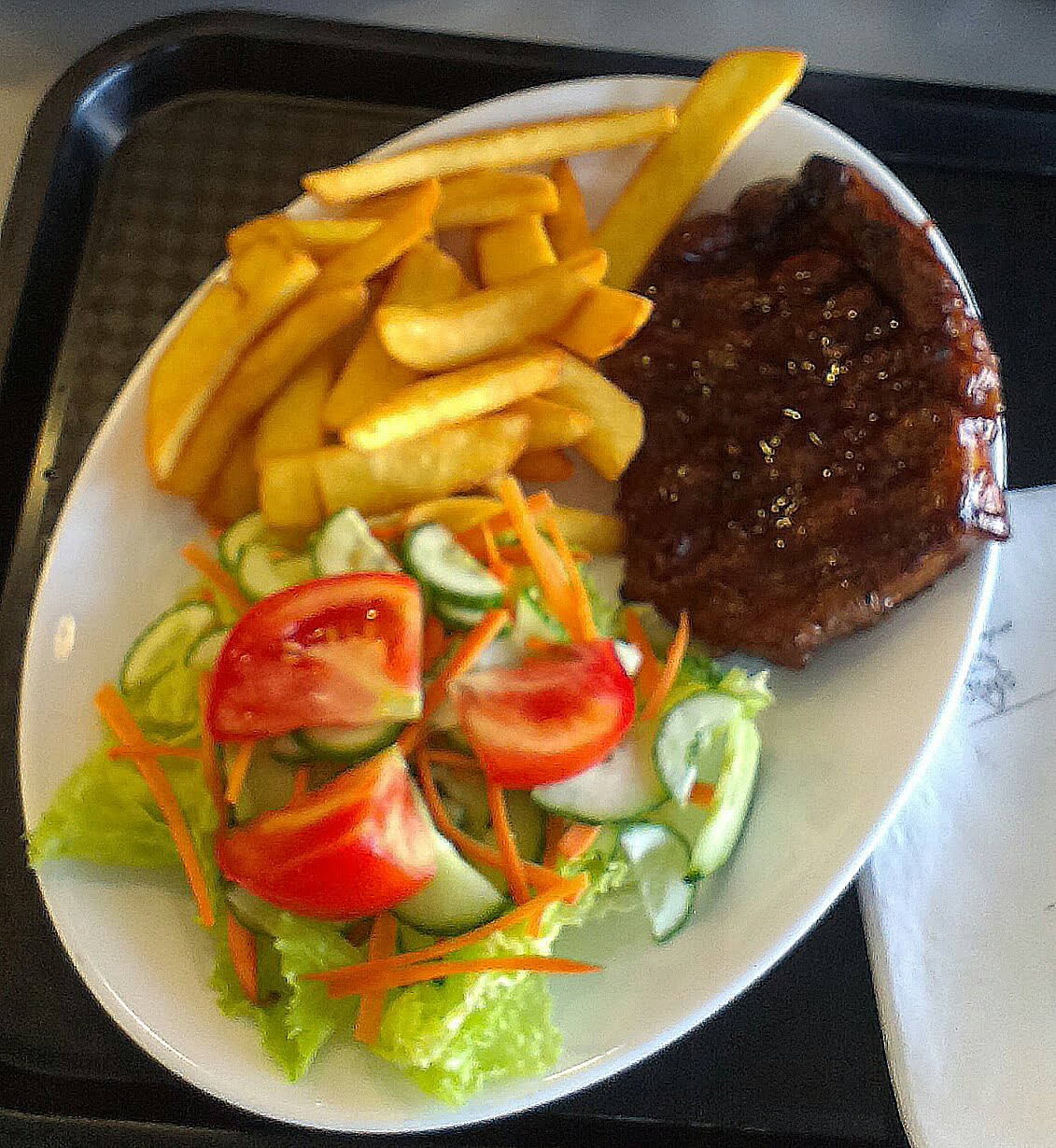 And we just gorged on Nandos. I know it is available in many other parts of the world but not in Mumbai. I am a big fan of their peri-peri sauce and Cider Savanah.
Hmmmmm! Bonn appetite!
If you are looking for a good Italian restaurant in and around Grand Baie area, then I would suggest that you try La Botteghita Cafe. We went there for dinner and loved every morsel we ate.
Here is the link to my review blog post.