Visiting Maldives? Have you listed the things to do in Maldives?
Maldives sparks beautiful memories. Calm of the serene aqua blue water and a tropical weather brings in the holiday mood. When husband told me that he was going to be in Male for his next business trip, I jumped in to accompany him. While researching for my visit, I came across 5 exciting experiences in Maldives. For your benefit, I am going to publish the same so that you can include them in your to-do list whenever you plan to visit these beautiful islands.
1. Stay in a water villa
The cheapest months to travel to Maldives are June and July. If you can book a water villa for yourself. Maldives is one of the few places on the planet where you can enjoy the beauty of staying in the luxury of a water-villa. Caribbean, Tahiti, Bora Bora, are a few more places where you can book a water-villa. But in South-Asia nothing can match the grandeur of a Maldivian water-villa. So, go for it. The prices can vary from $150 to $200 per night. You can book your water villa here.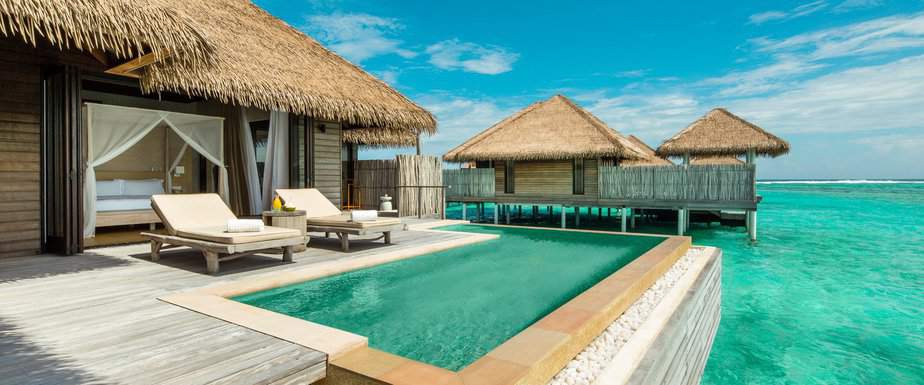 2. Dine at 5.8, undersea restaurant
5.8 Undersea Restaurant, the world's largest all-glass underwater restaurant at Hurawalhi Island is one of its kind experience. 5.8 Undersea Restaurant opens for lunch (two sittings) and dinner (one sittings). To see 5.8 Undersea Restaurant in its best light, the ideal option is the dinner as you get to admire the surroundings in daylight and be stunned by the change of scenery during sunset. Only above 15 are welcome to this restaurant. You can book the undersea restaurant here.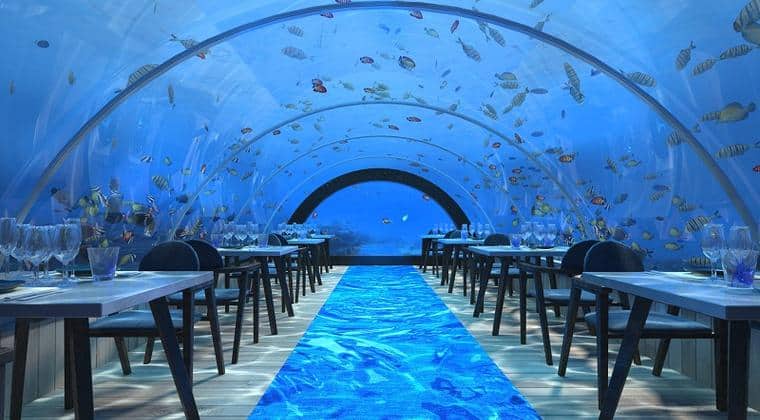 3. Swim with Whale Sharks and Manta Rays
If your bucket list includes swimming with the sharks, then head straight to South Ari Atoll Island. Despite their enormous mouths and thousands of teeth, whale sharks pose no risk to humans. Maldives is known for its Manta rays, stingrays, whale shark migration and sea turtles. The crystal-clear blue waters offer incredible visibility and there's no need for a wetsuit here, the water's warm and inviting.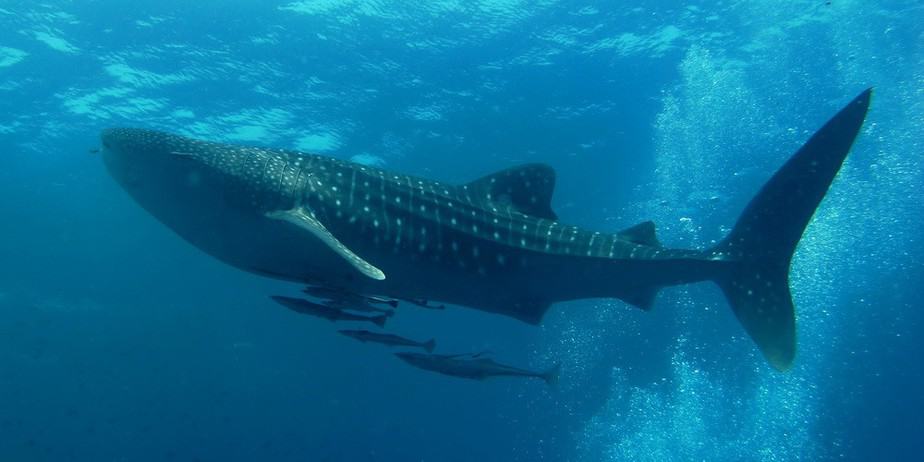 4. Snorkeling to explore corals and colourful fishes
Snorkeling in Maldives is very popular. With about 2500 reefs, it is the ultimate destination for people who love underwater adventures. The colourful underwater world is beautiful. Turtles, sea-urchins, sea horses, star fish, jelly fish, you can witness the most exotic underwater creatures here. Most of the resorts help you with snorkeling. Best islands for snorkeling are Baros and Bandos and January to April is ideal for this activity.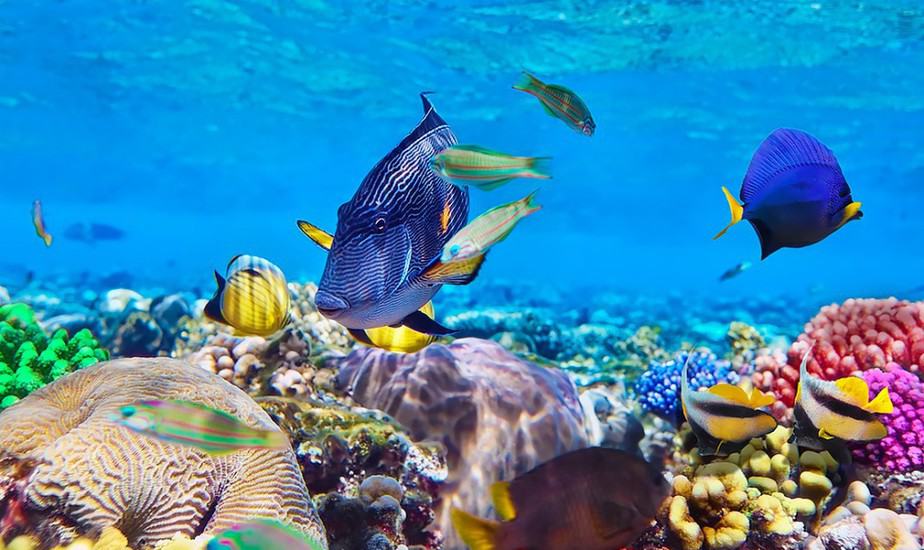 5. Drink coconut prosecco and eat Boshi Mashuni (banana flower salad)
Maldives boasts of some exotic dishes that sounds pretty exciting. Being a tropical island, their cuisine is rich with banana and coconut. You can sip on the frothy coconut prosecco, eat banana fritters, and try Boshi Mashuni, a spicy salad made with banana flowers, fresh coconut and spices.
Do not forget to try morning yoga, spa and lots of relaxation by the sea.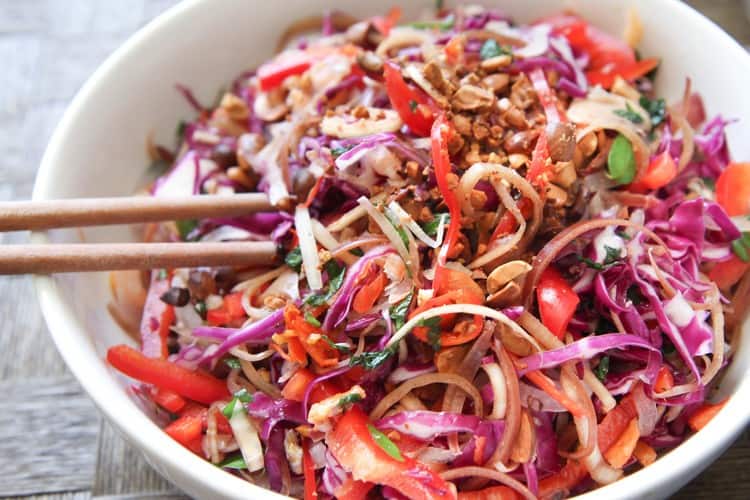 You can also check my blog post about when you should travel to get the best rates here.
Maldives is a beautiful place and it has unique food and culture that can be explored within 3 to 4 days. Male island can be easily covered by walking. Here are the links to the videos that will give you a glimpse of the city.
You can buy your swimwear here.
*Some links included in this post might be affiliate links. If you purchase a product through one of them, I will receive a commission (at no additional cost to you). I truly appreciate your support of my blog.
For more articles like this, please subscribe to the blog.