If your child loves PJ Masks and you are planning to thow an Owlette birthday party for your daughter then get the details here.
Parents are left clueless when their child demands a birthday party, especially with a unique theme. My daughter asked for a PJ Masks themed birthday party and that is when I realised that it was a rather difficult one to put together. Right from decor to return gifts, it was not easily available in the market. Moreover, the venue was a challenge, so we decided to host it in Hard Rock Cafe.
Once the venue was booked, we decided to think about the other variables.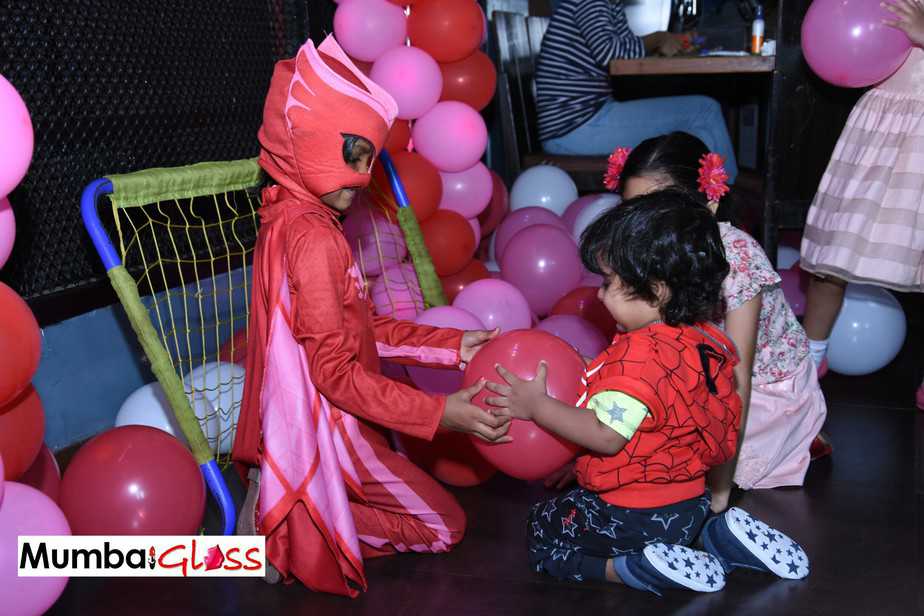 How to get Owlette costume for Owlette birthday party?
1.The easiest way to get the Owlette costume is to buy from Amazon.
You can also ask a local tailor to create it for your child. But the preparation should start well in advance.
For other type of super hero costumes, check this link.
What type of decorations can be used in Owlette birthday party?
2.Balloons: You can opt for red, pink and white balloons for Owlette birthday party.
3.Decoration: For Owlette birthday party, PJ Masks foil balloon set, eye masks, props and cutouts can be used. If you need any extra decoration like character cutouts, balloon streamers, tattoo artists, etc. then you can arrange that from outside. We had got in touch with Vincent Stanlie from Smoking guns who did the extra arrangement for us. You can write to him at smokingunsetc@gmail.com.
4.Return gift: You can give PJ Masks toys or bags and other related merchandise.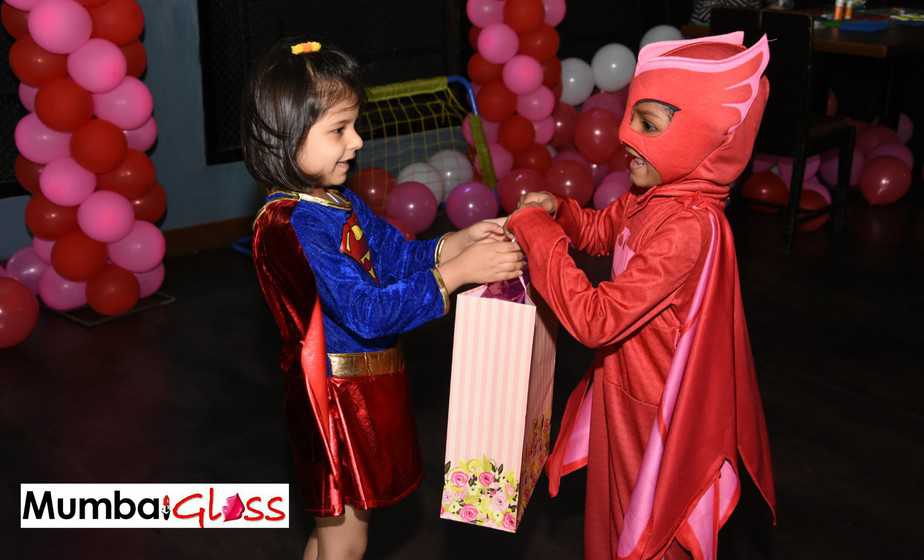 5.Photobooth: A photobooth can be created with all the PJ masks characters.
6.Printed super hero masks: Every guest can be provided a face mask in the cutout of the PJ Masks characters.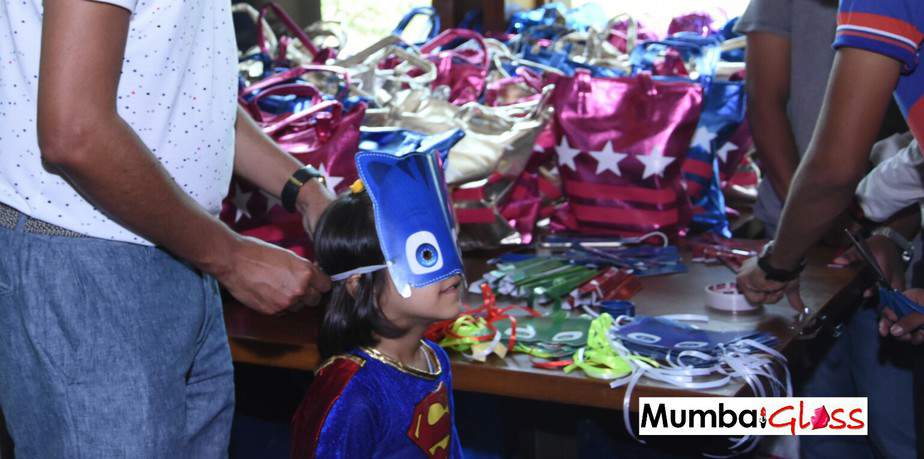 7.PJ Masks themed cake: We ordered for a 5 kg red velvet chocolate cake for the Owlette birthday party.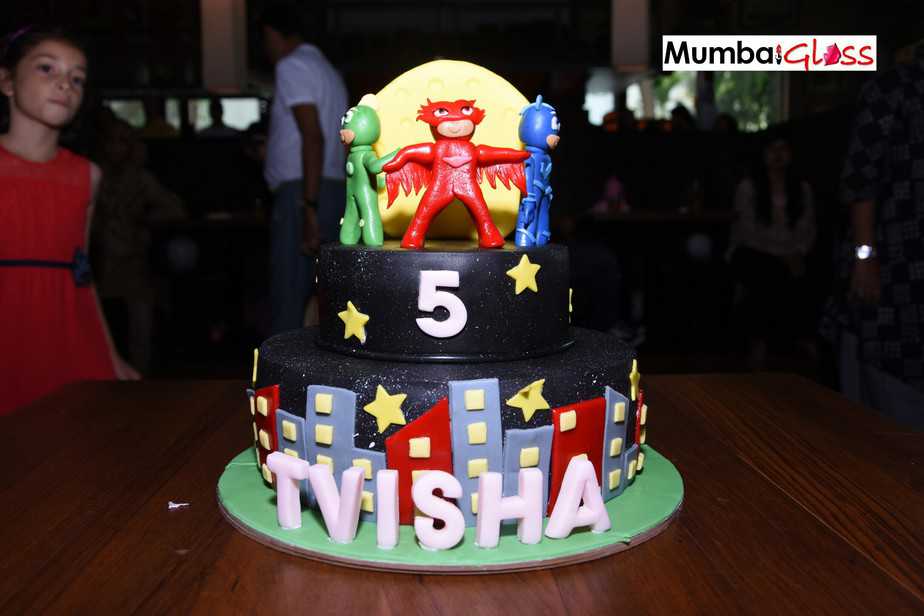 8.Owlette themed pinata and bags: You can order for pinata and bags so that the children can happily collect their stash in the Owlette design bags. For more pinata ideas, check here.
9.Food: Most of the venues have a fixed package. You can order Indian or Chinese food, that the masses love to eat. You can order for cupcakes and add PJ Masks themed toppings on those cupcakes to add to the themed food category. You can get these toppings from the Crawford Market or you can order them online. You can also order jelly icecream in the colours blue, green and red.
If you are throwing a party at home then you can also make red, green and blue colour popcorns, cookies and cupcakes, jelly shots, marshmallow pops, Skittles or Gems (separate the three colours in different bowls) to go with your theme.
10.Games: As it is a superhero themed party, the games should be energetic and engaging.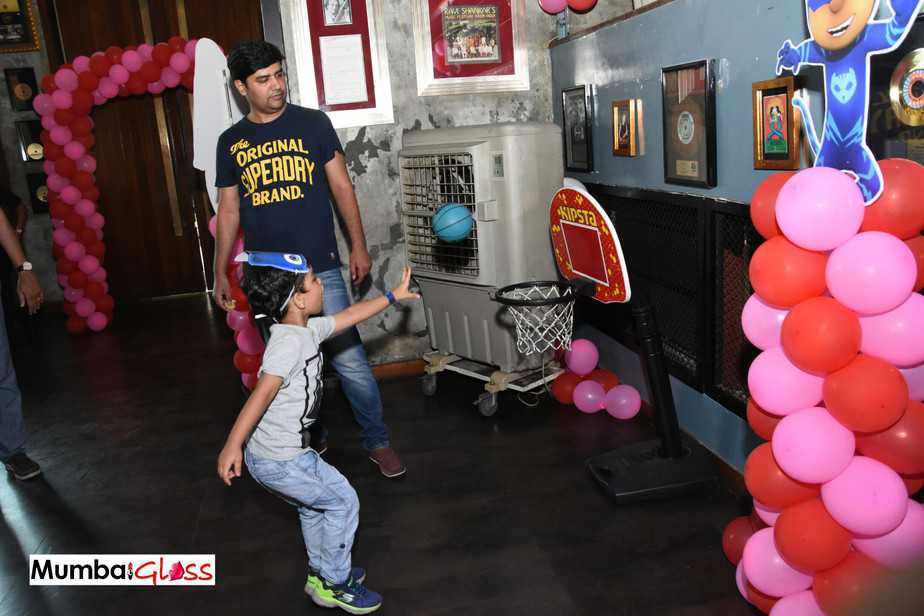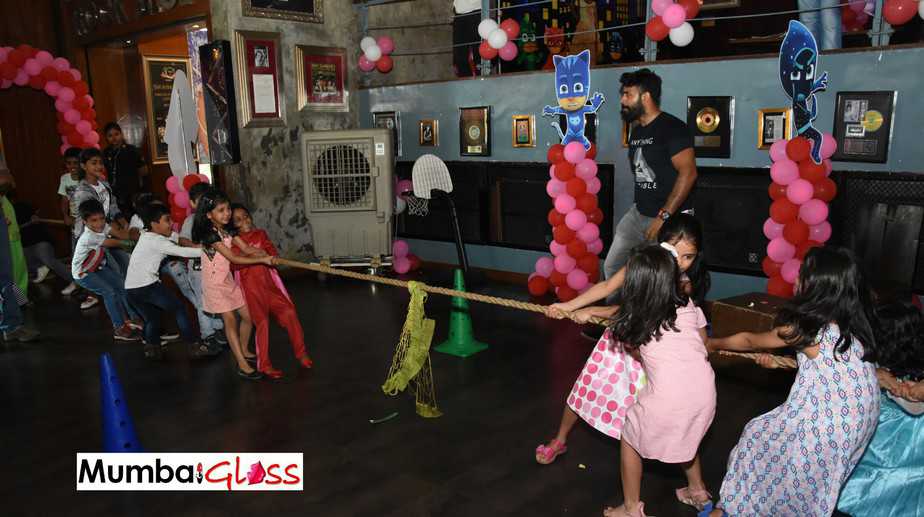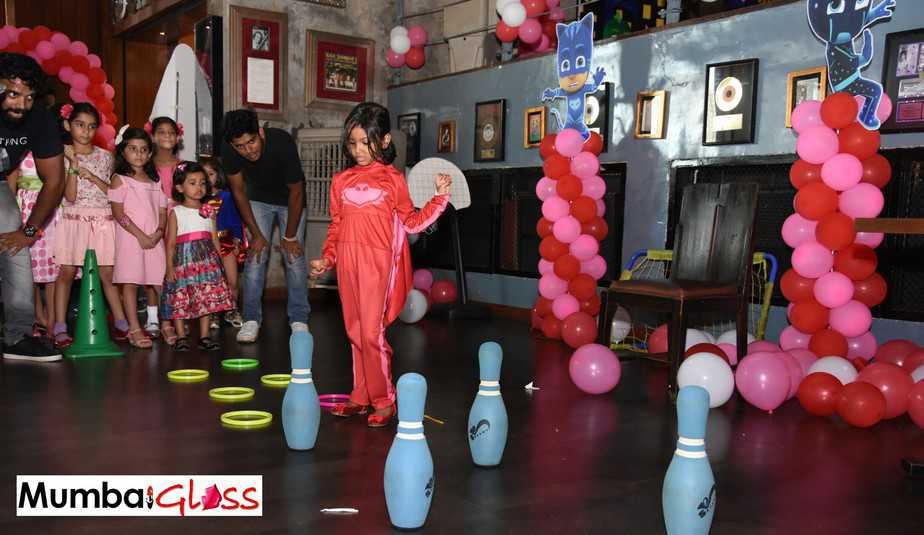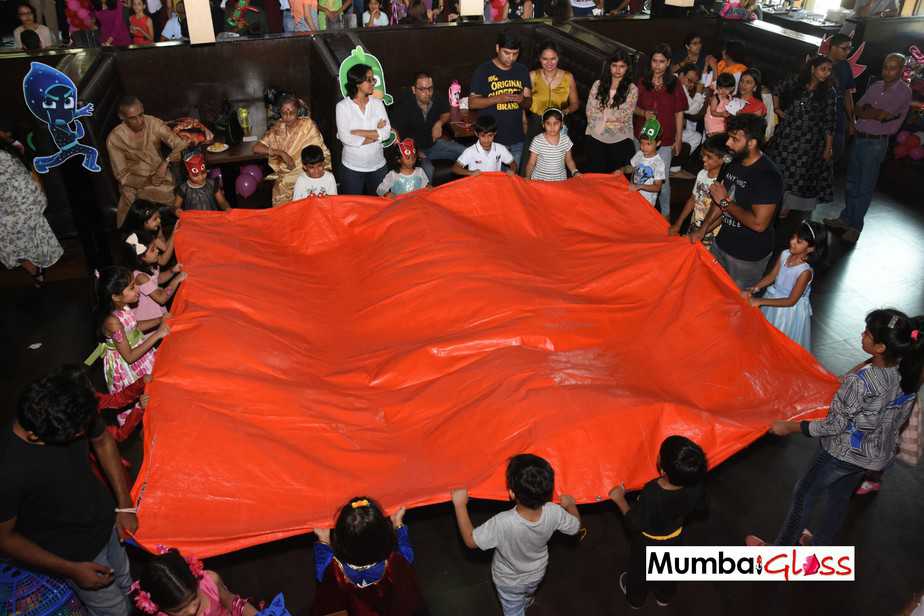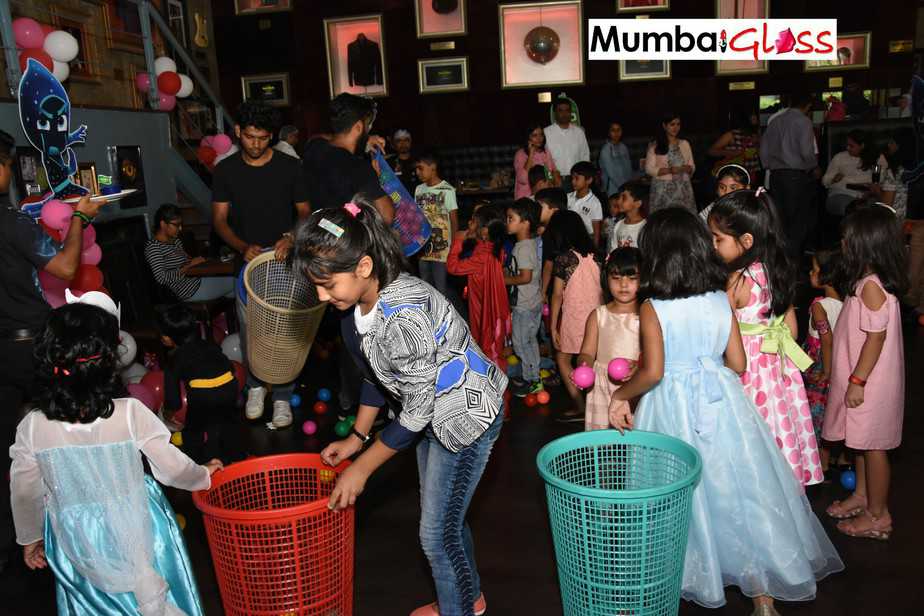 There were many fun games that was enjoyed by both the children and their parents. The parents were busy by the bar or lounging at the sofas watching them run and participate in the games.
What do you think about this post? Do leave your comments below.
You can read about the how to plan a minion themed birthday party here. You can also read about 10 unique birthday ideas for grown ups in Mumbai.
For more such articles, please subscribe to the blog.