Have you heard about healthy ice cream options?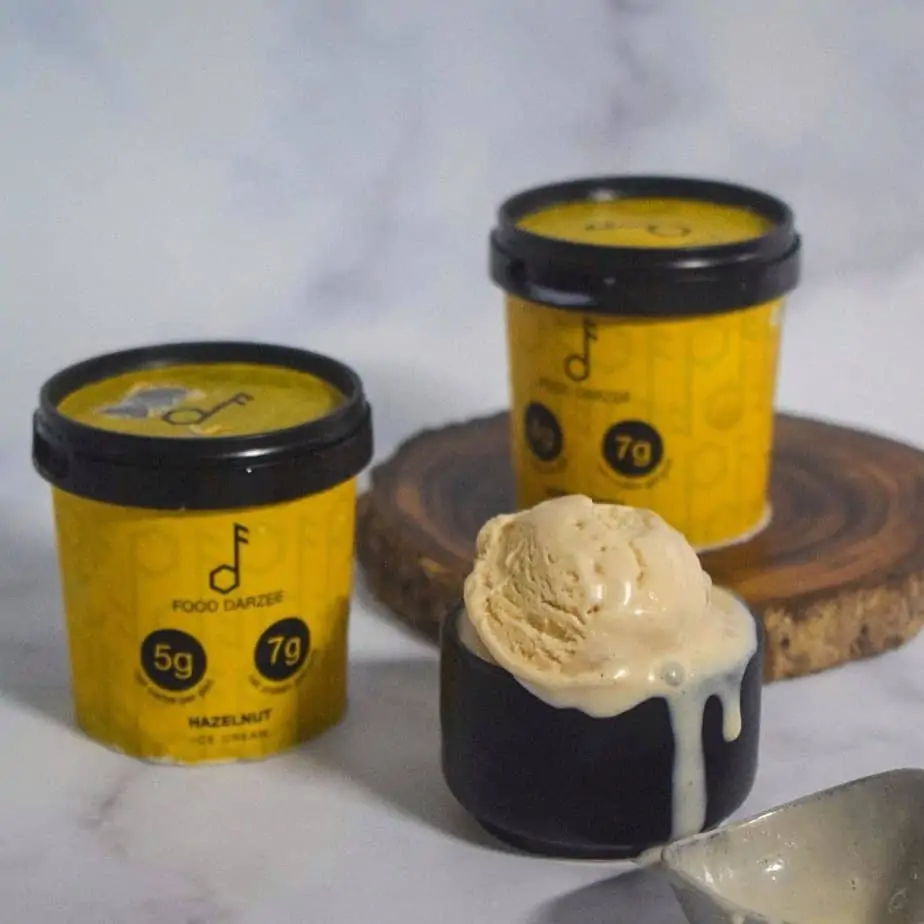 Fitness enthusiasts avoid sugar by choice. Keto lovers don't eat more than 20 g carbs in a day. They know that sugar is not a good source of energy for our body. People on fat loss and weight loss journey also avoid consumption of sugar to reach their goal faster. And then there are people who need to avoid sugar for a better lifestyle.
If you are a diabetic, a pre diabetic or have insulin resistance then it is necessary that you consume sugar with caution and avoid carbs. People suffering from PCOS also need to be careful with sugar and carbs consumption. But then life happens and sometimes you want to give into your temptations and cravings, especially, during summers, when you want some ice-cream to beat the heat and fix your sweet tooth. The trick lies in making a smarter choice.
What is a smart choice when it comes to ice creams?
It should use sugar alternative

It should have natural, healthy, and compliant ingredients

It should have less calories

It should have more protein and less carbohydrates

It should be tasty
Indian market is still evolving when it comes to health food. So, the availability of the brands that are listed below might not be easily available in all locations across India. But, being in Mumbai, I got to taste a few of them, and I wasn't disappointed.
Power-packed with 9 g of protein, 13 g of carbs per and just 7 g of fat per 125 ml cup of Salted Caramel serving, I am totally vouching for this ice-cream as it has no added sugar. It tastes great, is healthier than other ice-creams and is bang for your buck. I haven't tried their other flavours like Belgian Chocolate, Chocolate Brownie Fudge, Strawberry Banana, Coffee Roasted Almond, etc. but I am sure that they should be equally appetising. A 125 ml cup costs Rs 125 and a 500 ml tub costs Rs 475 which is worth the protein it packs. A once in a while guilt-free treat!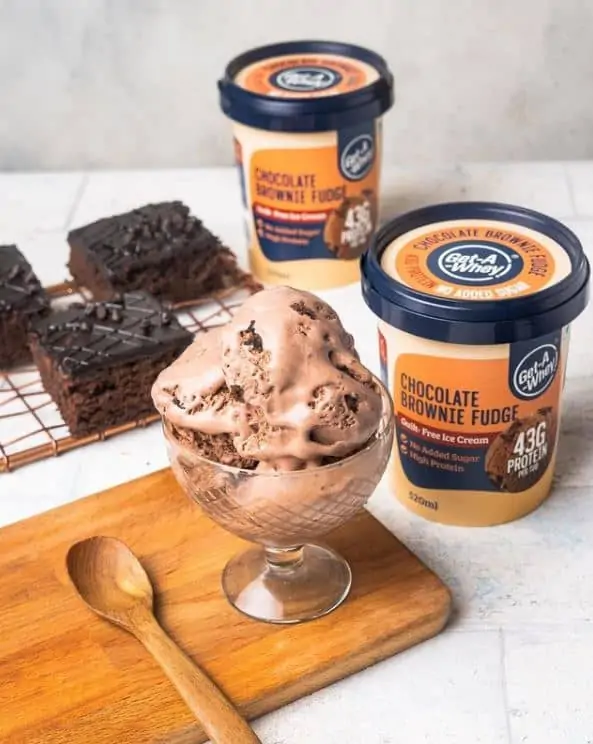 From the house of Graviss comes this healthy ice-cream brand, that stands strong with brands like Baskin Robbins, Kwality, Yankee Doodle etc. under the same belt. The Brooklyn Creamery ice creams have 50% lower calories and no added sugar. The ice-creams are made using plant based sweetners. It comes in 12 different flavours like sea salt caramel, Kulfi, Chocoholic and costs Rs 65 per scoop (120 ml) that ranges between 75 to 89 calories.
I tried their Summer Strawberry flavour and found it too sweet for my liking. But then there are people who might love its creamy and sugary taste. I remembered the strawberry festival of Mahabaleshwar while eating this ice cream where they put a lot of fruit syrup on the fresh strawberries and vanilla ice cream.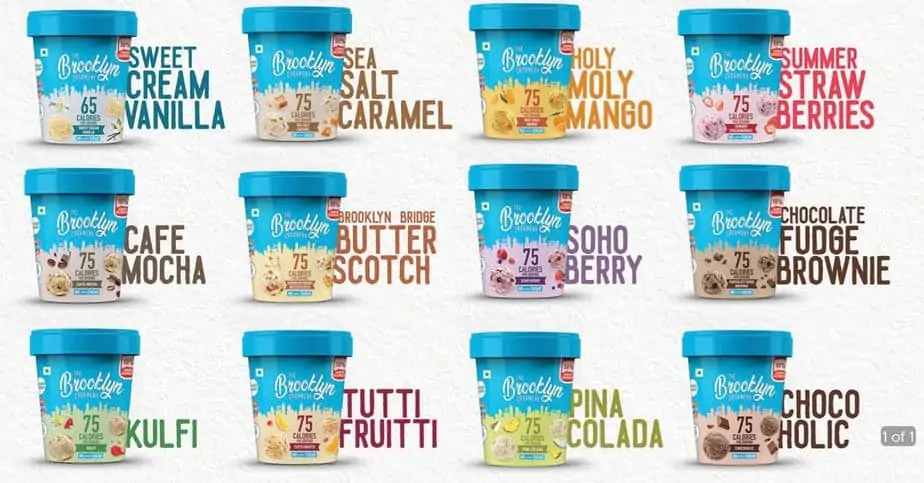 Available in Hazelnut and Berry flavours, these ice creams are low in carbs, low in calories, keto-friendly, diabetic-friendly and pack 7 grams of protein, 4 grams of net carb in a pint (4 scoops). The treat will cost you 155 calories that can be easily adjusted in your daily macros. It is priced at Rs 286, it tastes creamy and is not overly sweet. Food Darzee also provides keto baked goods and calorie controlled custom meals.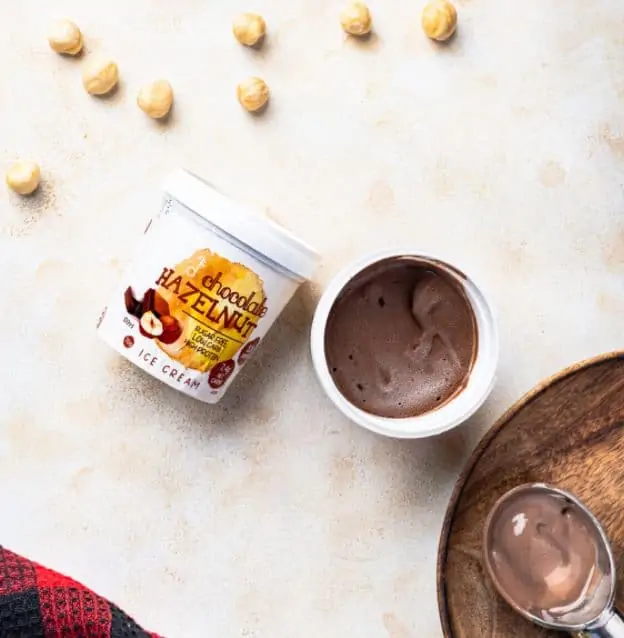 Based on a Sicilian town called Noto which is famous for its gelato and granitas, the founders decided to make healthier ice-creams that promise, only 75-95 calories, 3 gms of fat, 75% less sugar than regular ice creams, twice as much protein than regular ice creams, and prebiotic fibers in a 125 ml cup. Their ice-creams are Keto friendly. I tried their Spicy Guava and totally loved it. They offer 10 flavours like Mint Choco Chip, French Vanilla, Mangoes and Cream, Orange and Almond, etc. Priced at Rs 95 for 125 ml cup and Rs 335 for 500 ml tub, it's definitely a steal.
Asia's first low-calorie, low-carb, low-sugar ice cream that is high in protein and pro-biotics. This light ice cream contains 80% less sugar and 75% fewer calories than a regular ice-cream. It packs a 5 g protein, 5 gm sugar, 13 g carbohydrates, 2 g fat and 4 g fibre in 125 ml cup. It was 67 calories for a scoop of Belgian Chocolate crunch. I wasn't very impressed with the taste though. But then if you want to eat ice-cream with a very slight dent on your weight loss efforts then this could be your choice.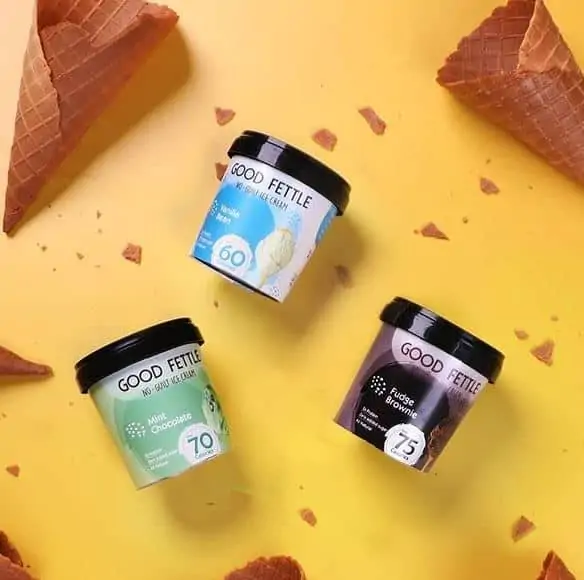 Thancos provides sugar free and medium fat range ice creams that uses sucrose as a sweetner. Made from natural ingredients, like real fruits and milk this brand promises to give you good taste with less sugar. There are no preservatives, emulsifiers, artificial colours, essense, etc. in their product. The flavours ranges from fruity to nutty, including anjeer, chickoo, kesar pista, lychee, malai and tender coconut. It costs Rs 80 per scoop and has less than 50% calories than regular ice creams.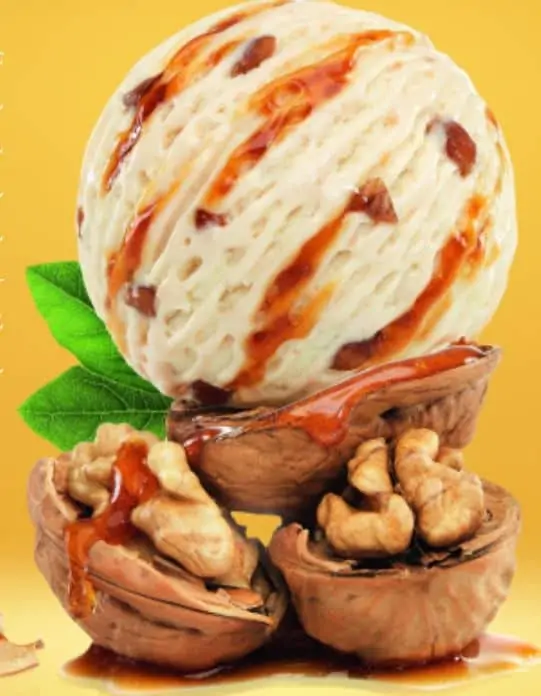 This is not a sponsored post in anyway. I just wanted to share my experience so that people who are following a similar lifestyle can benefit from this list. Tiny efforts made towards a healthier version of self is always worth the trouble. If you feel that I am missing any good brand in this list, do leave your comment below and I will add it in my blog.
Stay safe! Stay healthy!