Have you moved to the city and looking to buy good furniture in Mumbai that looks stylish but not very heavy on the pocket? Or you are renovating your home and want to buy good mid-range furniture which can fit the space that you have? Then read on.
When I started to scout for furniture, I realized that it was so difficult to get quality furniture that fits my budget and suits my taste. I also realized that the entire city is full of furniture showrooms but it was very difficult to get something customised. Hence, this blog post is to help fellow Mumbaikars who are looking to buy mid-range to high range furniture for their homes.
Order home decor items online.
Lifestyle Stores with compressed ply furniture
Many of us visit lifestyle stores like Hypercity, Home Centre, Home Shop to get mid-range furniture. These stores also offer great deals during festivals. But keep in mind, not all of their furniture is made from solid wood or pure leather. As an aware customer, ask all the details before you invest. Many of them use compressed ply to create furniture that is prone to swelling during monsoon season or if sprayed with anti termite solution. Though, Home Town in Vikhroli has some good home decor items.
Prices may vary between 25 thousand to 1 lakh.
Many a times they sell bedroom/living room complete set at a discount price.
Rent furniture for short term use
Before investing in furniture, ask yourself if it is for long term or short.
If you intend to use the furniture for short term, then you can even hire furniture from brands like Furlenco, Rentomojo City Furnish, Rent Matcha, Furniture on Rent, etc.
If you intend to buy furniture that will last you at least 5 years then you can order online from brands that offer solid wood furniture like Fab Furnish, Pepperfry and Urban Ladder, etc. I am not a big fan of their boxy designs and neither can we customise most of the designs to our liking. Therefore, I prefer to scout furniture locally.
If you also want to have customised furniture then you should look at buying your furniture from the stores that offer stylish to suit every pocket.
Here is a list of best places to buy good furniture in Mumbai:
1. IKEA, Navi Mumbai
IKEA is a Scandinavian chain selling ready-to-assemble furniture, plus housewares, in a warehouse-like space. They opened their store in 2020 and since then have been popular with the consumers who are looking to buy beautiful, functional, simple and international designs for their home. IKEA has been popular in the western countries since many years. So, it is not a surprise that many throng this place for it cheap price and high quality goods.
The 5 Lakh square feet and two storey place is carefully divided into showroom section where consumers can see and feel, and warehouse cum payment section where you can collect your goods and make a payment to exit the store. It also has a bistro area where visitors can grab a quick coffee and snacks. The parking is huge. You can also use their shop online, and Click and Collect service (slots available between 7 am – 12:30 pm).
Price range: 15 thousand to 3 lakh
2. Bhiwandi Furniture Market, near Thane
View this post on Instagram
Bhiwandi Furniture Market is interior and decor lover's paradise. Trezure, Asiades, Sanjar, there are many good shops in that area that offer imported brands as well as self manufactured in-house furniture at rates that are 30% to 40% below the market price. Located near Kasheli bridge in Kalher Bhiwandi, Bhiwandi Furniture Market is a one stop place for best quality interiors, home decor and all type of furniture. You should start your furniture search from this area.
Price range: 30 thousand to 10 lakh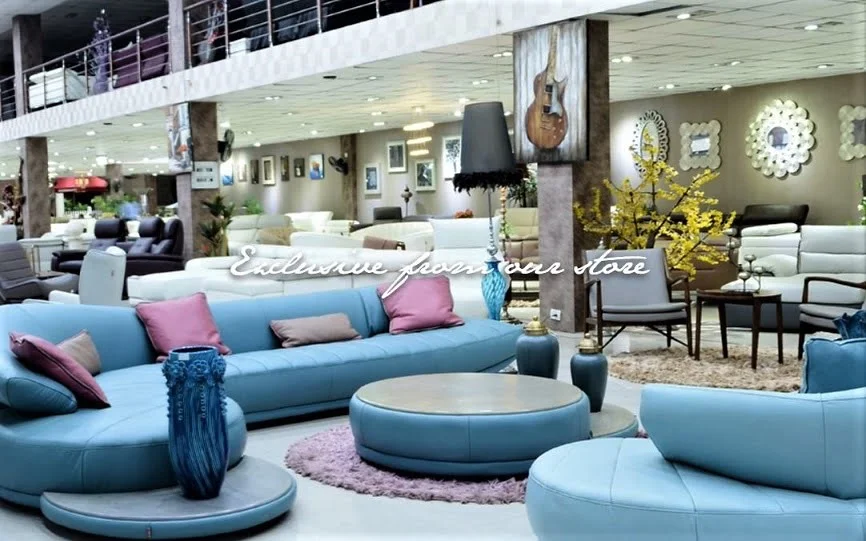 3. Laxmi Industrial Estate, Andheri West
Laxmi Industrial Estate is a massive complex exclusively for indoor and outdoor furniture, crockery and kitchen utensils, light fixtures and fans, flooring options, furnishing and upholstery, sanitary ware and home decor accessories all in one place! It is a popular hub for architects and designers who are looking for exclusive things to decorate your house. From artificial plants and trees, to wall murals, in door waterfalls, fancy lights, to retractable blade fans, you will find everything related to decor under the sun here. The furniture shops and showrooms here offer solutions to fit every pocket. Essenza makes customised furniture for your home to suit your budget and space.
If you are looking for retractable blade fan then try Anemos or Fanzart in Laxmi Industrial Estate. They have some decent options which vary between 40k to 1 Lakh. If you are looking at a cheap alternative which looks great but is a little noisy (when started) then go for Havell's Opus. It will cost you around 30K. It has a decent 3 speed motor and a bright column light.
Price range: 1 lakh to 10 lakh
4. Around Four Season's Hotel, Worli
The area around Four Season's hotel has some good furniture stores that offer mid range to high range furniture. Brands like Durian, Magnolia, Furniture Walla, for contemporary furniture and The Raj Company opposite race course that offers colonial and custom furniture for people who love antique designs are a few good options in this area. Raghuwanshi Mills, with an array of luxury furniture and decor shops in Parel near the Phoenix Marketcity mall is also near by. You can check those showrooms to see if they are running any offers.
Price range: 1 lakh to 10 lakh
You can also check The Great Eastern Home in Byculla which is rich with lovely, vintage furniture and home décor items by various branded showrooms. This is definitely high end furniture and decor market. The quality of the furniture is excellent and a visit to this place is interesting in every possible way as the landscape and interiors is mind-blowing. Many editorial shoots happen here. We got a few good home decor ideas from here.
Price range: Prices start at 2.5 lakh and more for leather 3 seater sofa
5. Oshiwara Furniture Market, Jogeshwari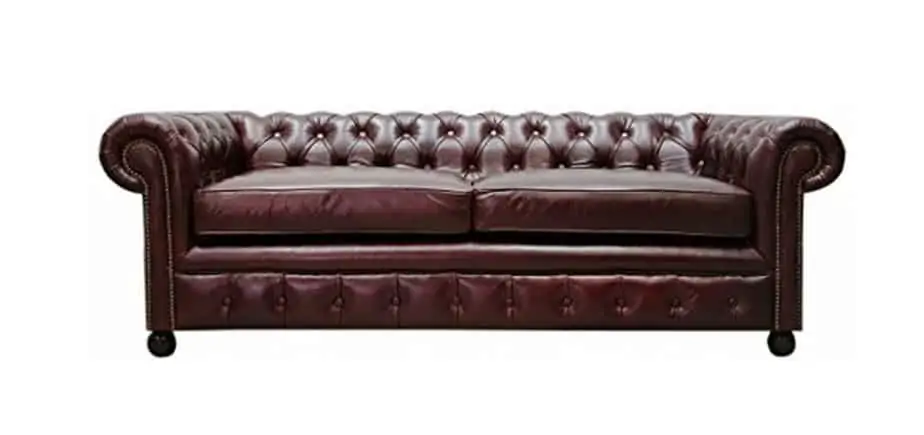 Oshiwara furniture market in Jogeshwari is also an old furniture hub and you can find some amazing colonial vintage wooden furniture there. We also checked the Furniture Hub on new Link Road in Andheri where an entire building is full of furniture stores. We checked Chesterfield Furniture, Durian and many others in that building. You can also check store on SV Road near Malad for mid to low range furniture shops.
Price range: 20 thousand to 2 lakh
6. Chor Bazar, Mutton Street, Mohammad Ali Road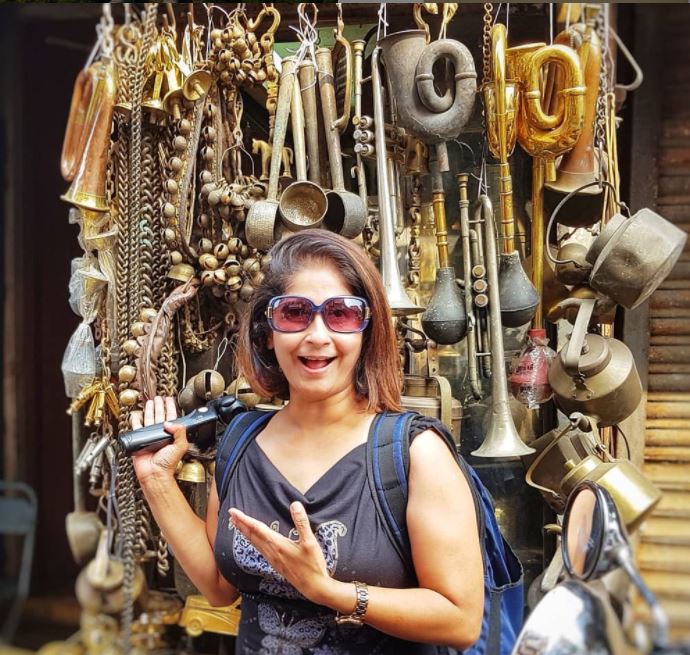 Chor Bazar in Mutton Road is South Mumbai is famous for antique decor and furniture. If you know to haggle, you might end up getting a steal. Its narrow bylanes are filled with shops that sell antiques, brassware, artwork and second hand furniture. From luxurious sofa sets to wall mirrors, Chor Bazaar has everything you need to set up your new home. You can start your search at the famous antique shop Taherally's.
Price range: 8 thousand to 50 thousand
Did you like the post on best places to buy good furniture in Mumbai? Do share your recommendations in the comments below.
Order home items and decorative accents like shoe racks, ottoman, bookshelf, side tables, corners, here.
*Some links included in this post might be affiliate links. If you purchase a product through one of them, I will receive a commission (at no additional cost to you). I truly appreciate your support of my blog.
You can also read about tips for home improvement in small living spaces here.
Please subscribe to the blog, if you would like to read more such articles.