Mumbaigloss was part of the #9wBloggerHunt where I got a chance to choose Nine West India's best of accessories and shoes from their Spring Summer 2015 collection. The contest gave me an opportunity to shoot at their Palladium store where I chose three products from their SS'15 collection.
While styling myself for the shoot I had a few things on my mind. I wanted the complete look to be low maintenance yet fun. Summer means outdoors, barbeques, sun dresses, bright colours, florals and wedges. And that is what I aimed to achieve in my style.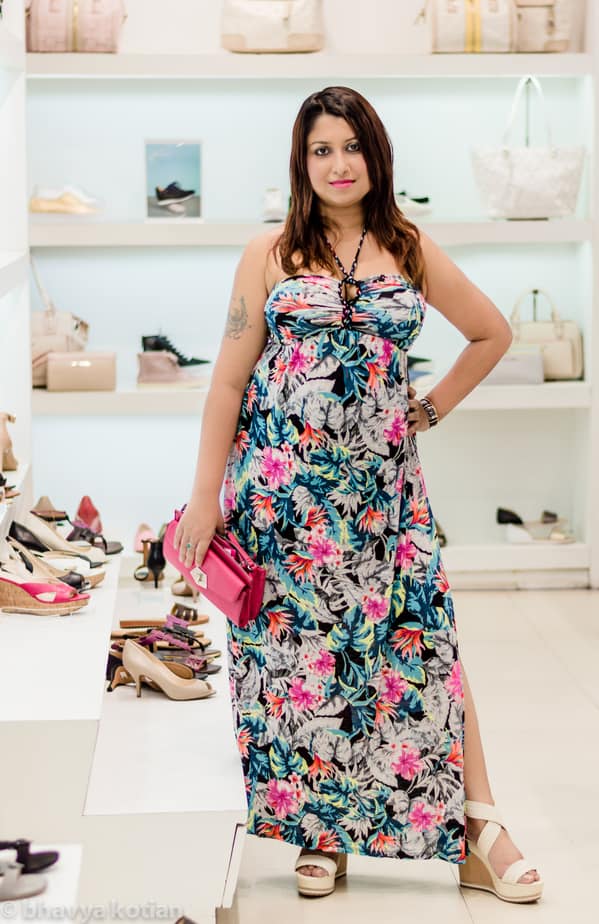 Yes, I love wedge and platform shoes. Firstly, I find them convenient, especially with a toddler in tow. I can run behind my toddler in these without many ouch moments. Secondly, they provide height to my petite frame that automatically makes me look leaner and taller. Styling is all about experimenting and presenting oneself confidently in whatever shape or size one might be. So I set myself up for this challenge by choosing the right accessories and shoes from Nine West which were stylish yet comfortable.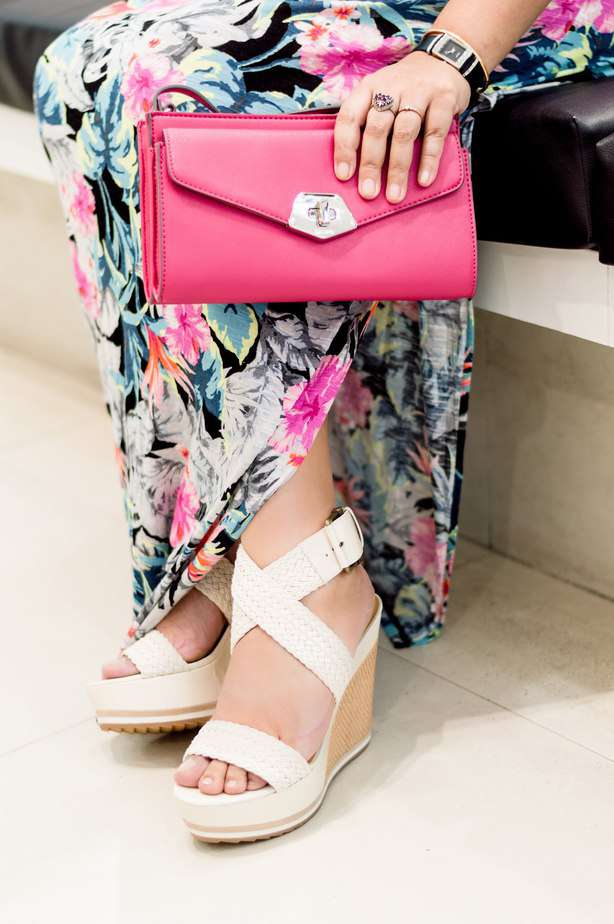 I love Maxi dresses for the summers and this Guess Maxi dress just gave me the right start to a summer glam look. With a knee high slit and a halter neckline it looked sassy. The floral print in white, blue and pink was perfect to go with my complexion. I chose a white wedge heel and a hot pink clutch to go with it.
The white wedge was extremely comfortable to walk. I loved it from the moment I put them on. I think these will look great even with a rolled up denim. The hot pink clutch looked great and had many pockets making it a functional bag to carry quite a lot of stuff including lipstick, mobile phone as well as wet wipes (All the mums can cheer now!).
Make up was done by Inglot artists and they used blue and pinks on eyes and lips to complete the look. I am glad they took me out of my comfort zone where I usually try to play safe and used such bright colours to match the dress. It looked sultry but not loud. I was happy with the outcome.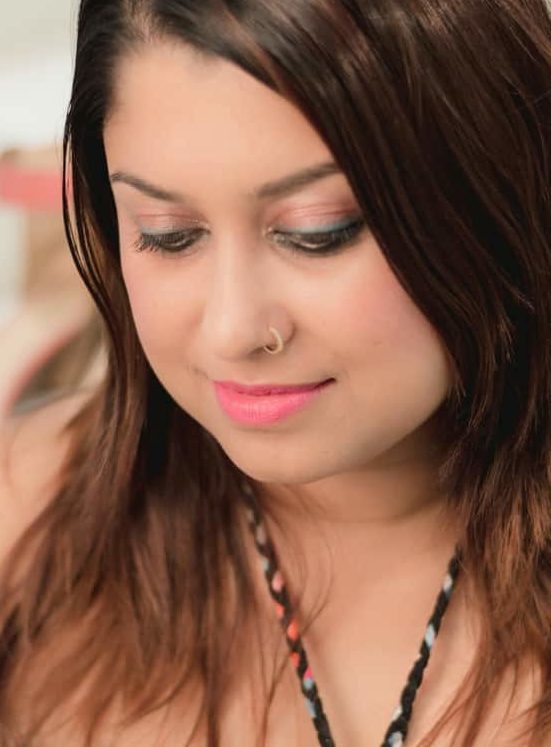 Later, I was going through their collection when I spotted these beauties. These platform shoes can be another stylish addition to my wardrobe. These shoes can be easily paired with sun dresses. (Like Amal Clooney who usually wears summer dresses with wedges and platforms). It will give poise and confidence to my strut as I won't be trying to balance my body weight on them. Ha ha ha!
Yes, I am no supermodel who can run a marathon in pencil heels. For me comfort comes first and Nine West shoes provided me exactly what I was looking for – comfort with style. I also loved the summer hues in their bags which varied from light pinks to purples apart from usual monochromes and nudes.
What do you think about my look? Do you like what I am wearing? Do leave a comment below.
For more such articles, please subscribe to the blog.