Are you looking for some home improvement ideas for small spaces?
Everyone has a dream house. Some are able to buy a massive property and others resort to making the best use of the available space. Each individual strives to create a space that they can call their own and live a comfortable life. From the time I started to hunt for a perfect house to the time I finalised one, I realised that optimising space was very important, especially in Mumbai suburban high-rises where living area could be as small as 550 square feet for a 2bhk.
The prices of the flats can range anywhere between 3 to 4 crores but the liveable area isn't big enough as compared to other properties across India. There aren't balconies like Delhi or much open spaces in most of the standalone properties in the city.
Moreover, I was moving from a huge rented 3 bhk to my own 2 bhk and had stuff to accommodate from a larger house to a smaller one. So, I had to think ways to create space in my apartment. And I am glad to say, with the help of my Interior Designer, I was able to optimise the space in my apartment.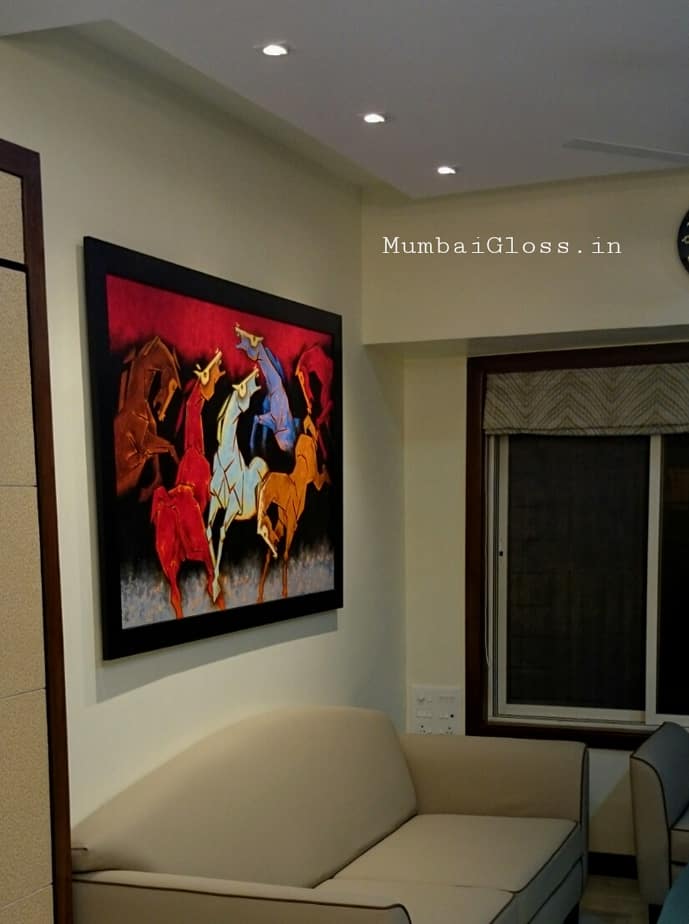 I realised that the most important aspect of optimising space was to decide which furniture to buy and how to place them.
1. De-clutter
I started with de-cluttering. Removing whatever was old, broken, torn or plain redundant. I went ahead by removing old crockery, side tables, dressing table, shoe racks, clothes, bags, etc. which were not being used by us anymore. I even sold off my cross-trainer (exercise equipment) as I realised that it was not being used much. Automatically, the articles to be shifted to the new house became less.
2. Plan
I wanted a study table, a wardrobe, a coffee table, a dressing table, a comfortable king size bed, a printer, a small cupboard for my toddler's everyday stuff being accommodated in my room. Believe me, it was done brilliantly because we planned ahead.  I went for sleek looking coffee table and chairs which have been placed next to the window giving us a beautiful view. The chairs double up as study table chair.
If I would have picked random stuff then nothing would have fitted into my room so planning ahead is a must. Instead of bulky curtains, I used Roman blinds to keep the window area neat and de-cluttered. Also, plan the look and the theme that will run through your house. Is it contemporary modern, or classic look that you want for your house? Accordingly, buy furniture, murals, decors, curtains, etc. Mis-matched things look cluttered.
3. Think out of the box
Yes, think outside it, inside it but storage space is very crucial in small apartments. Be it the sliding door cupboards, or below the window sill storage areas, modular kitchen arrangements, or loft storage in the lobby area, lock and key shoe racks outside the passage, or boxed beds; every "box" counts. This is how you can create space for things which are not regularly used.
In our house, the travel gears, suitcases, etc. were easily accommodated on top of the cupboard space. The shoes which are not used regularly are kept in the shoe racks on the outside wall which has a lock and key. Of course, Ferragamos and Jimmy Choos can reside inside the wardrobe area.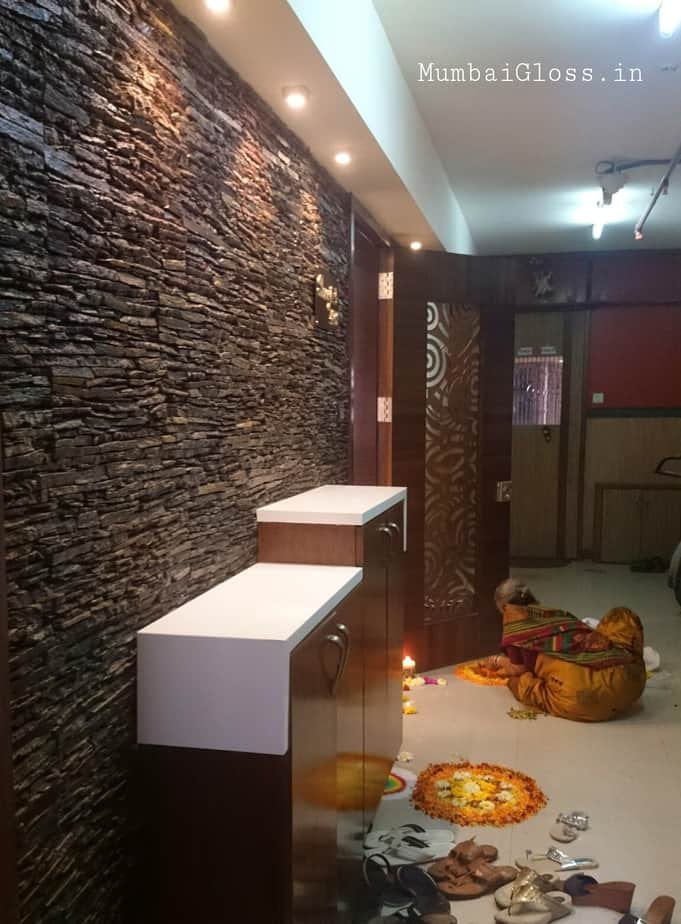 4. Lighting, Colour and Mirrors
Play of colour and mirrors can easily make your small apartment look big and beautiful. Big windows also contribute to the feeling of largeness of space. Light colours in contrast with a dash of colour works wonders when it comes to creating space. We used apple white, beige, and golden to counter the woody brown to make our house look bigger.
We used mirror panels in the bathroom along with lighting effect to give it a grander appearance. I wanted a light as well as a fan in the dining area, so we decided to go with Havel's opal, a retractable fan which solved both the requirements.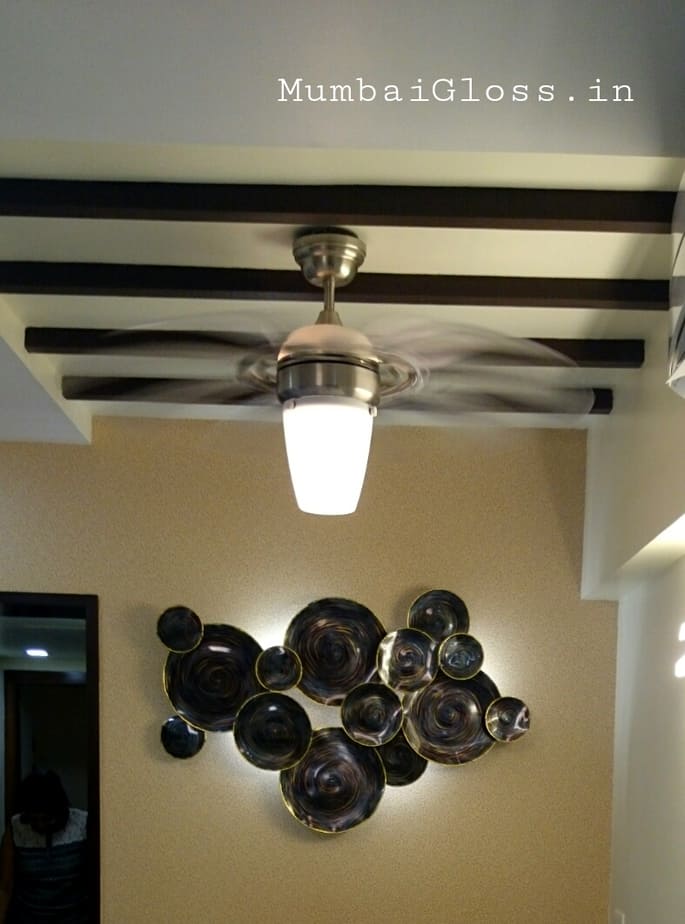 5. We Bunk it
Foldable furniture, bunk beds are a reality in metros. Due to space constraints, it is a good idea to invest in furniture which doesn't take up a lot of space and can be put away when not in use. I wanted an extra bed for the incoming guests without causing any inconvenience to anybody. So we decided to create a decal-cum-bunker-bed in the living room.
When the bed is not in use, it looks like an intricate part of the décor but when pulled down it gives the comfort of a 6 by 5 feet double bed. It has a six inch mattress fitted onto it and is very comfortable to use. Many invest in foldable dining tables which they use when larger groups visit them. Also the design of your sofa shouldn't be bulky or ornamental. While ordering our Sofa and the lounger, we made sure that it didn't look very puffy or huge. It looks like it isn't eating up space.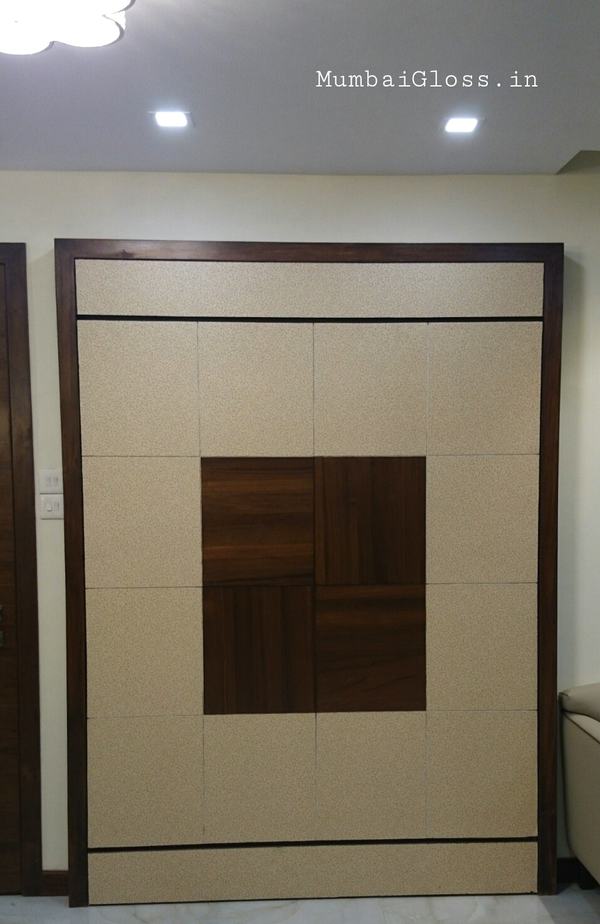 6. Multipurpose furniture
In many homes, a day bed is easily converted to a night bed. A coffee table or dining table chair is easily used with a study table. There are many such examples where getting a multi-purpose furniture is helpful in keeping the house tidy. Try and plan furniture in such a way so that it has many uses and is not just lying redundant in the house.

7. Foldable furniture
Chairs which can be folded and stored away when not in use, steps to reach high areas which can be easily stored away when not in use, stools which can be stored away and brought out only when you have extra guests are few examples where you can invest. These furnitures help in keeping the small apartments clutter free and can become useful when required.

What do you think about these tips?
Am I missing out on something? Do leave a comment below.
You can read about where you can buy good mid-range furniture in Mumbai.
*Some links included in this post might be affiliate links. If you purchase a product through one of them, I will receive a commission (at no additional cost to you). I truly appreciate your support of my blog.
For more such articles, please subscribe to the blog.