Have you tried to build a doll house in India? Few are skeptical about the quality of DIY doll house sets available here. But a mom proved that beautiful doll houses can be built to engage children, especially during a time when they are unable to play outside.
Featuring creative mom and daughter duo Geetika and Anvika Sharma who created the quarantine DIY doll house. Children feel enamoured by all kind of dolls including wax dolls of the celebrities. But a doll house has a special place in every child's life. And that's where Geetika decided to build a DIY doll house for her child.
Mother's day is just round the corner which is a beautiful reminder about the life long deep bond that is shared between a mother and her child. Though, we don't need a single day to celebrate this bond. But we can always look back and feel grateful about the gift that life has bestowed upon us. From small wins to bigger achievements, a mother and a child can become the best team and create a world of wonders. Here is a story how a mother decided to fulfill her child's wish.
DIY Doll house from Amazon
Quarantine has got our creative juices flowing. So when daughter Anvika demanded a doll house just a few days before lockdown began, mother Geetika was swift enough to order a set from Amazon so that they could build it together. Within a few days Amazon reduced their services to only essential goods. But they had what was required to create a beautiful dollhouse. A DIY doll house set.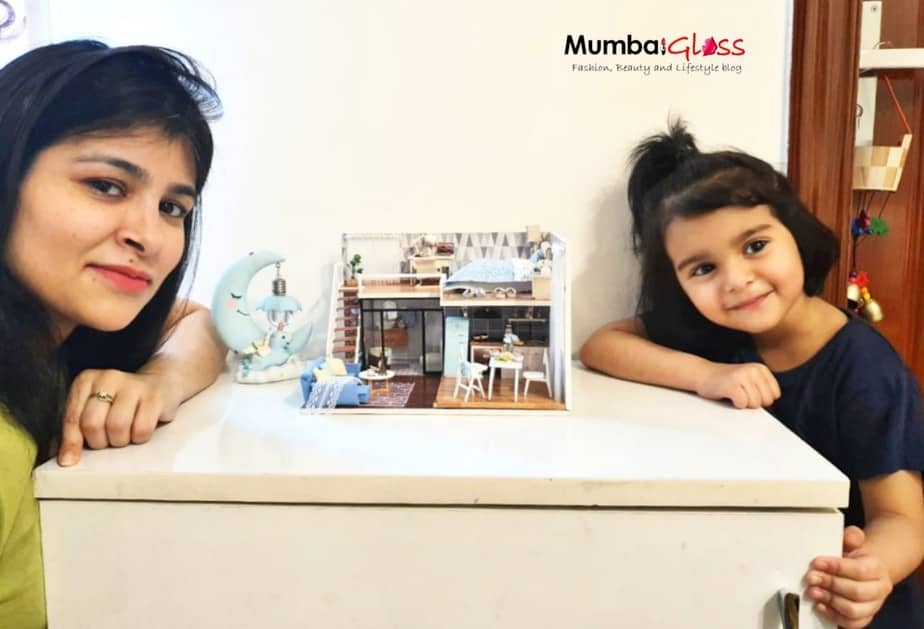 As mothers, we relive our childhood through our children. For Geetika, it was a wonderful opportunity to build a doll house that she always dreamed as a child. At first it looked baffling. The tiny pieces of the doll house looked daunting to put together in spite of the detailed manual that came with it. But when she started building it piece by piece, everything started to fall into place. It took her a lot of time and patience but what kept her going was Anvika's excitement to complete the DIY doll house.
The process of creating DIY doll house
Within a few weeks Geetika was able to put together the doll house along with the light fittings. It was a tedious job to get all the parts together. But when it came together, it looked immaculate. It looked marvelous, a piece of art. Her daughter was thrilled. She had already planned a house warming party with her dolls. The tiny kitchen and the dinning set was a perfect set up for her dolls to have a tea party. The mother and the daughter felt happy. They were satisfied that all the efforts put in creating the beautiful DIY doll house was worth their time.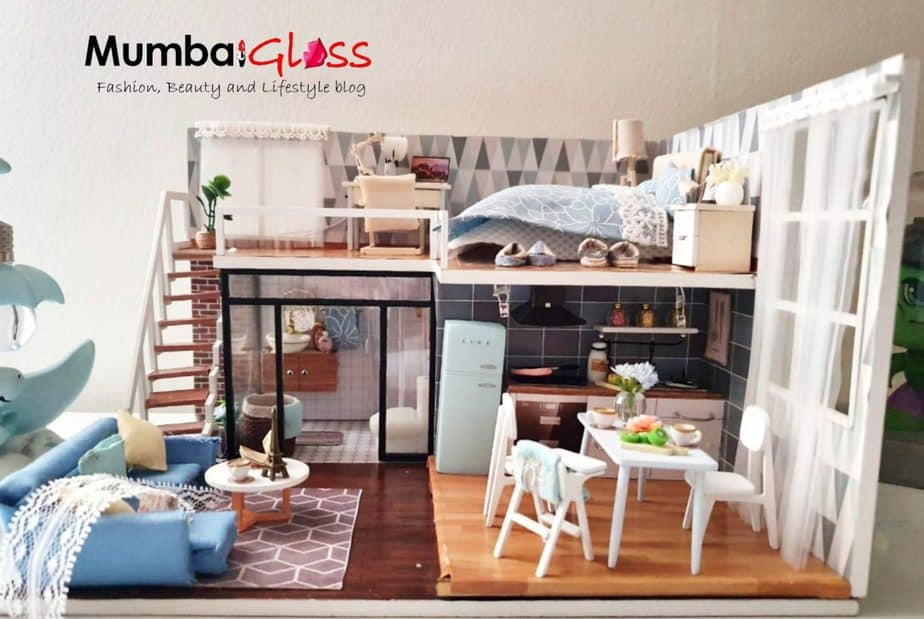 From tiny slippers, to tiny shampoo bottles to tiny tea cups, to laptop, its a miniature world. Though, Geetika cautions that it is better to use superglue instead of the glue that came with the set. It ensures that the tiny pieces fit together snugly and are fixed permanently. You need to be careful with scissors as you have to cut, paste and assemble each and every part of it.
What a lovely outcome! Kudos to the mom who created such wonderful memories for her daughter. A doll house for your child is a special gift where you both can constructively engage with each other. A child and parent bonding can be easily achieved through this activity. I highly recommend creating a DIY doll house with your child. This will make a pleasant memory for the times to come.
*Some links included in this post might be affiliate links. If you purchase a product through one of them, I will receive a commission (at no additional cost to you). I truly appreciate your support of my blog.
For more such articles please subscribe to our blog.