Are you looking for the list of Mumbai street food that you can try during your visit to the city? Read on to know what all you can eat in this city of dreams, where even the street food will treat your senses.
Mumbai is a foodie's haven. You will find here a variety of food and various cuisines from different corners of the world. Be it a local restaurant or a five star property, you can find your food fix easily to curb your cravings. Moreover, there is no dearth of street food which is consumed at large on a daily basis.
You can buy diet food here online.
But if you are on a path to eating healthy to lose weight, then eating Vada Pav or Pav Bhaji laden with butter is not going to help you. So you need to make smart choices which will be convenient for you, easy on your pocket and light in calories. Here is a list of street food that you can eat while trying to lose weight:
1. Steamed Idli or plain Dosa with Sambhar
Steamed Idli and plain Dosa with sambhar is rich in nutrients given that it has been prepared with fresh items. Each medium Idli packs 40 calories approximately, a plain Dosa has around 80 calories and a bowl of Sambhar has around 200 calories. If you eat a plate of Idli (2 idli) or plain Dosa (1 dosa), then you consume somewhere around 300 calories which is decent enough to maintain your calorie intake for the day. (*Based on 4 meals of 300 calories each, where a woman needs to eat between 1200 – 1300 calories to lose weight along with exercise.)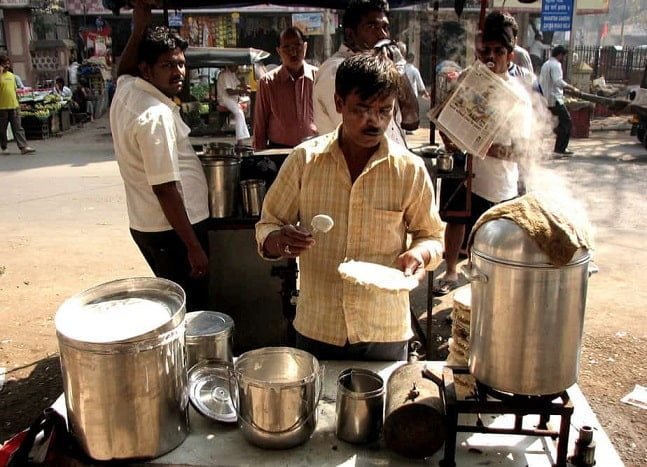 2. Steamed momos
Oh lord, I can die for a plate of tasty steamed momo with the fiery red sauce. And thankfully it comes under low calorie street food selection. Steamed momos are filling, thanks to the fibrous vegetables along with meat and the refined flour wrapper is too thin to be too bad for you. Each momo piece contains around 40 calories. A plate of momo contains 6 to 8 pieces. 6 pieces will account to 240 calories which isn't bad. Capsaicin in the chili used in the red sauce aids in digestion and revs up the metabolism. Just ensure they haven't used a lot of oil to prepare the sauce.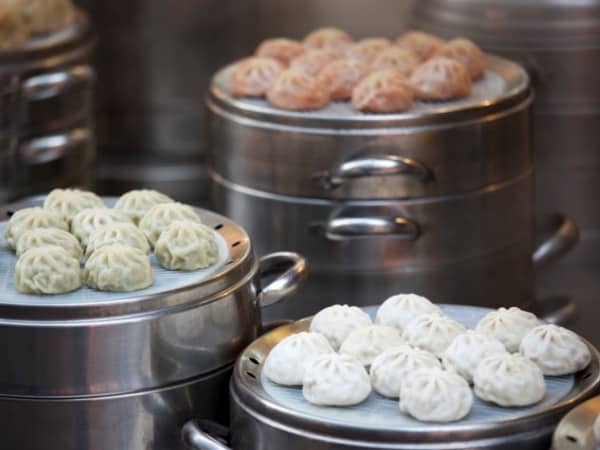 3. Boiled eggs and Bhurji
Egg lovers can relish on two boiled eggs or Bhurji made from two eggs. Eggs are a wholesome food full of muscle building protein. Though many believe that the yolk increases cholesterol if eaten regularly but on the contrary it has many healthy vitamins and essential fats. Each boiled egg contains around 80 calories. 2 egg bhurji with onion, tomato and green chilies is around 280 calories. It also provides fibre in the form of vegetables used in the dish. Try and avoid the pao (bun) though.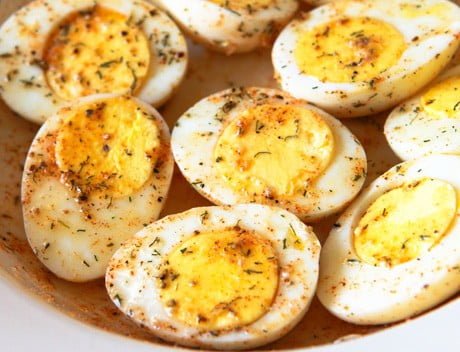 4. Kathi Roll
Shawarma roll with humus, salad and pitta bread is healthier than a Frankie where the bread is deep fried and comes with an oily gravy. Plain Kathi roll with roasted chicken, vegetables and chill, mustard sauce is much healthier than other varieties. Each Kathi Roll consists of around 280 calories. It has lean protein and fibre in the form of whole wheat bread and vegetables. Try avoid mayonnaise and sweet sauces to keep its health benefits intact. If you are keen on a sweet sauce then go for little honey chili sauce instead of ketchup.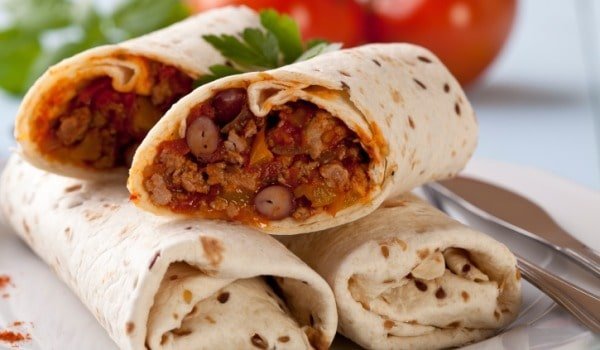 5. Chicken seekh kebabs or Tandoori Chicken
If you love Indian food then opt for Tandoori variety instead of gravy. Many shops sell tandoori chicken legs with vinegar onion and mint chutney. Try to restrict your snack to only two Tandoori legs (each leg around 160 calories) or 4 small pieces of Chicken kebabs which will be approximately 300 calories. It will help you keep full for long.
6. Roasted maize (bhutta), Aambi, diced tender coconut
Go to any sea-face or a beach and you will find hawkers selling roasted maize, diced tender coconut pieces along with coconut water and seasonal diced raw mango pieces with some masala over it. It is a better snack in comparison to chaat items like paani puri, papdi chaat, etc. Even wet bhelpuri has sweet sauces which add to the calories. Try ordering a dry bhel instead.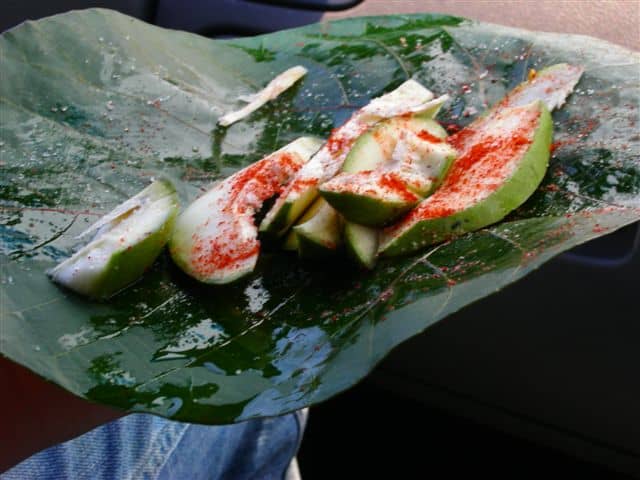 7. Kanda Poha or Vegetable Upma
Maharashtrian snacks like Kanda Poha, Vegetable Upma are much healthier than Saboodana vadi, Vada pav, etc. If given a choice, go for these dishes instead of the oily ones like Samosa Pav, Bhajiya, etc. Though, Misal Pav has been crowned the tastiest vegetarian dish of the world but it is laden with calories.
Do keep in mind the portion size of Poha or Upma which shouldn't exceed a small katori. Small katori Kanda poha has around 250 calories. Small katori vegetable Upma has around 280 calories. Don't eat it in a cereal bowl. Add green chilies to make it spicy which will also help in revving up your metabolism. Also, it goes well with a cutting chai.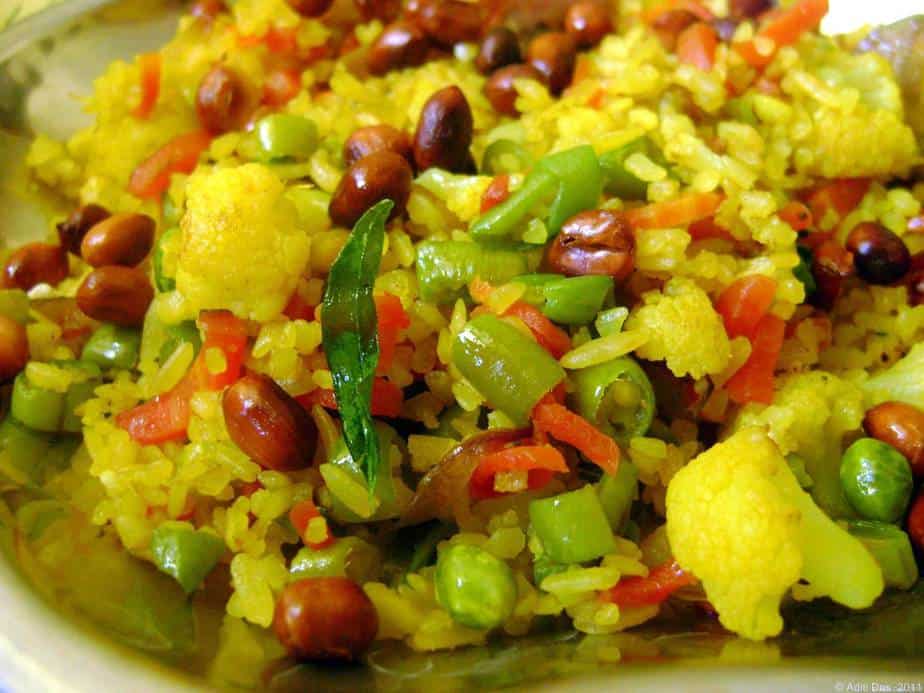 8. Chaas or Lassi (minus the cream) with one Khakra
Please forego Jalebi and Fafda and eat Chaas/Lassi with one or two khakras. If you like Gujarati snacks then eat the latter. These are rich in calcium and provide your gut with healthy micro-organisms. 1 glass chaas is around 30 calories, whereas 1 glass Lassi is around 200 calories. 1 khakra is around 60 calories. Do your math before you eat.
9. Salads and fruits
On the streets of Mumbai, you will find vendors selling cut fruits and sprouted salads. Though, it might not be very healthy to eat from such vendors but this food is definitely low in calories and will help you with your weight-loss. One small katori sprouted moong salad with onion, tomato and lemon dressing has around 65 calories where as one plate watermelon has around 60 calories. You can order these from a clean and hygienic place.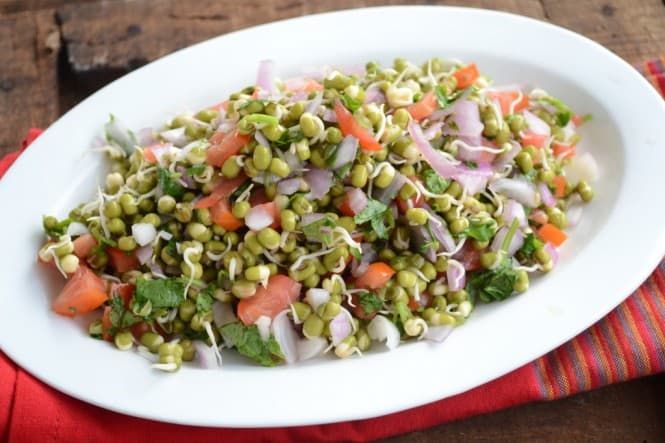 10. Shengdana/Moongfali/Peanut chaat/Chana jor garam
There are 284 calories in 50 gram peanuts, the amount that is served by the hawker for Rs. 10. The small conical packet consists much more health benefits than a pack of potato chips of Rs. 10. Make it interesting by making a chaat with finely chopped onion, tomato, green chili, lemon juice and masalas. It is a tasty and low calorie snack which is low cost too.
11. Grilled Sandwich
The filling grilled veg sandwich is sold at various stalls and by several vendors. Chopped peppers, boiled beetroot and potatoes, raw tomato and onion slices make this wholesome sandwich which is grilled and then served with a chutney. Ask for brown bread and go for sweet potato minus cheese and butter and it is a great snack below 350 calories.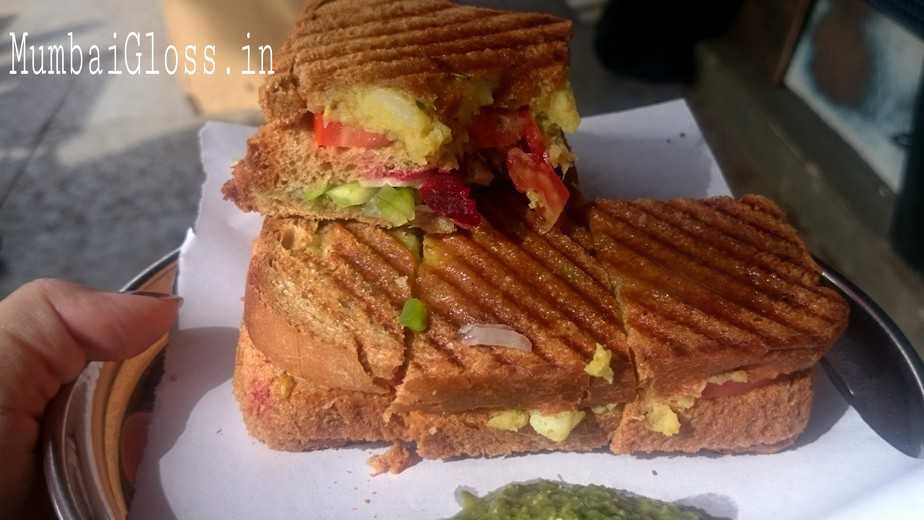 What do you guys think about these suggestions? Do you have any other that I can add to the list? Do leave a comment below.
*Some links included in this post might be affiliate links. If you purchase a product through one of them, I will receive a commission (at no additional cost to you). I truly appreciate your support of my blog.
You can read about how not to give up on your diet and ways to sustain a low carb lifestyle here.
For more such articles, please subscribe to the blog.