King Kite Centre Bandra has fascinated many who visit Mumbai. Nobody can miss this small but unique outlet which houses kites of various shapes, sizes and colours. Beautiful Chinese cloth kites as well as Indian paper kites, you name it and you will find it here. It is located next to Lucky Biryani and always attracts attention of the by passers.
Now why am I writing about it? It's not Makar Sankranti or any International Kite Festival coming up in Mumbai? It's just that this shop has acquired an iconic status and is flocked by customers all year round. Because of Mumbai weather, the wind is perfect all through the year to fly kites and in many open spaces you will find kite duels happening on a friendly note every evening. I happen to witness one of these kite flying episodes near my house. The open field across 'The New Cuff Parade' in Wadala has many kite flyers fighting it out in the early evenings. Their leisurely Kite flying engages many in verbal duels if Kite flying should be reintroduced as an Olympic sport or not. (Kite flying was featured in the Summer Olympic Games unofficial program in 1900!)
Kite flying is a sport popular with many Indians and is present across states. Qureshi Mohammad Salim, owner of King Kite Centre in Bandra gave us some insight about this popular sport.
Kite flying depends on the talent of the flyer as well as the kite and manjha (thread roll) chosen by the flyer. He gave us a few pointers to choose the perfect kite. He said that to choose the best kite, pay attention to its symmetry. It is very important, for a kite of any size. Always check the kite by bending it inwards with both your hands.  Bend it from sides to check its proportion. Then repeat the same with the top and bottom end of the kite as well. The wood used should be strong but flexible. It helps the kite to soar high. It is crucial to have the right manjha. A fine powdery mixture of glass is made and is coated over the thread. The higher the number of coatings (called ghisaai in local language) defines its sharpness.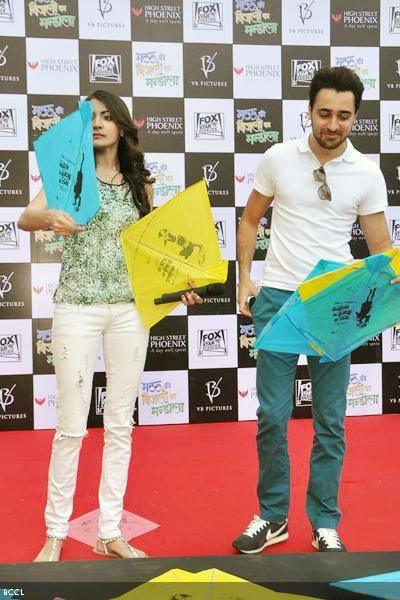 Mumbai's love for kites is not limited to the locals. In fact Bollywood celebrities use it abundantly to promote their work. This year Mumbai hosted its first International Kite Festival (Patangotsav) on 07 January. More than 100 international kite enthusiast from countries like United Kingdom, France, Italy, Singapore, Switzerland, Spain, Netherlands, Brazil, South Korea, Indonesia, Vietnam, Philippines, Thailand, Curacao, Ukraine, Israel, China, Belgium, New Zealand, Cambodia, Lithuania and Malaysia as well as 10 Indian states participated in this event.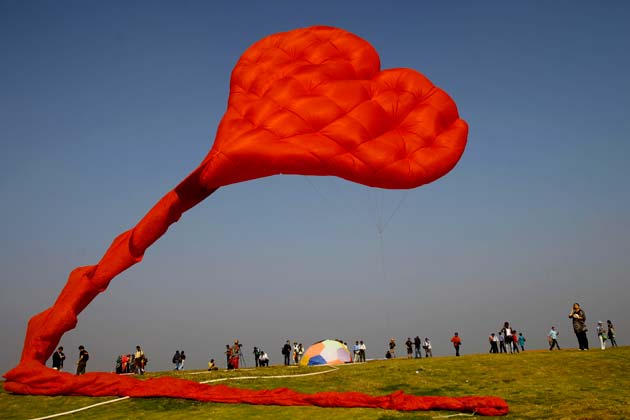 I asked Mr Qureshi if this will enhance his business. He gave me a nonchalant look as if he is happy with what he has got.
So, if you are game for a kite fight in Mumbai, you know where to get your arsenals from?