Tubby's Secret Party at Adlabs Imagica in Khopoli sounded like a great affair. I booked it for my 6 year old daughter hoping to get her entertained with the Imagica characters, magic show, snacks, etc. We were charged Rs 500 for this activity. Every day it happens between 1 to 2 pm near The Imagica Capital. I thought it will be a good break from the running around from one ride to the other. So how was our experience? Read on.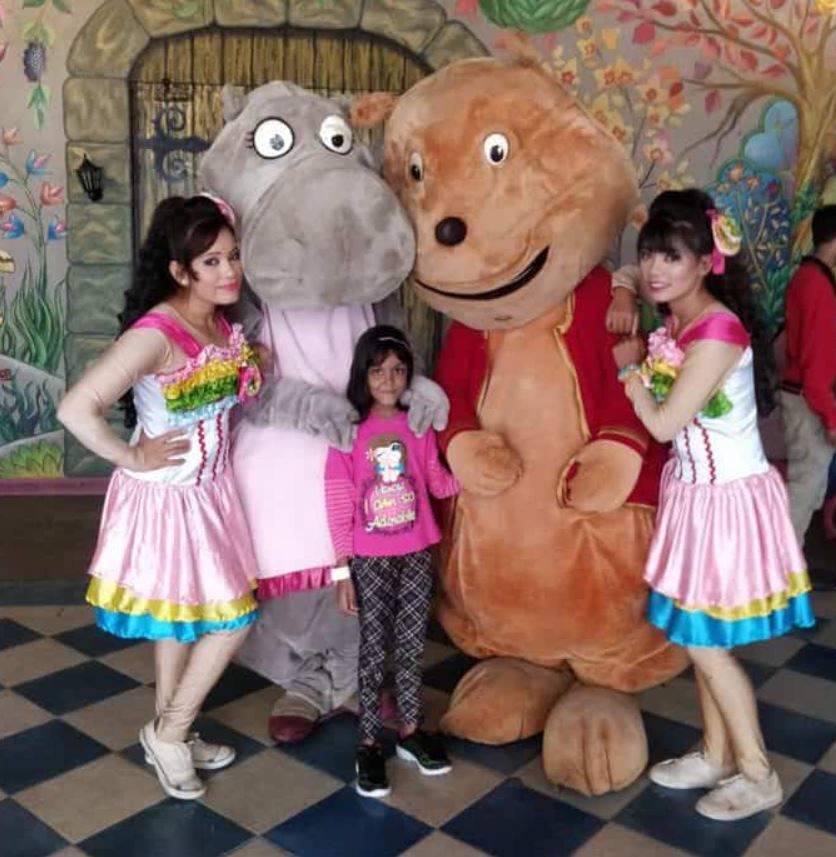 Shift in time, please confirm at the counter
The party was shifted from 1 pm to 2 pm. So those who don't pay attention to the lady at the ticket counter might miss the change in the time. When we reached the venue at 2 pm they were still setting up the room. We entered the room only by 2:10 pm. The wax food looked better than the food served to the kids. A cheese, tomato and cucumber sandwich, with a small cupcake and Frooti tetra pack. Moreover, the parents accompanying the kids were not even offered water.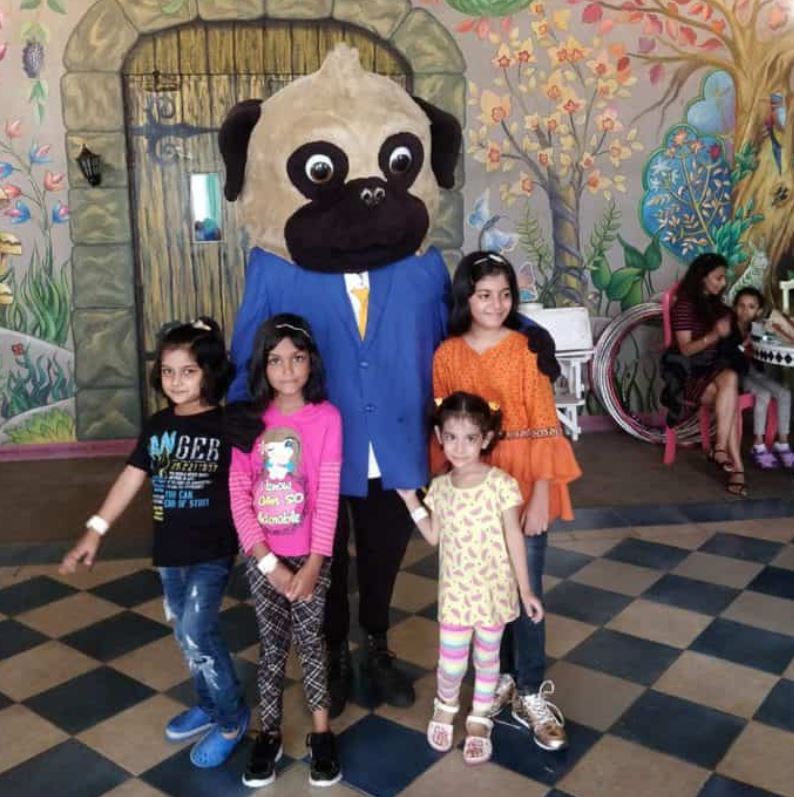 A sloppy show
My daughter hardly ate the cupcake. There was no magic show performance. The characters were called one by one inside the room who danced with the kids and then the parents were allowed to click pictures with the characters. Very young kids got scared of Tubby the elephant. A jester/joker performed a balancing act which was entertaining. The music system failed twice inside the party. The party was wrapped up by 2:50 pm. So technically, the kids were entertained for 45 minutes.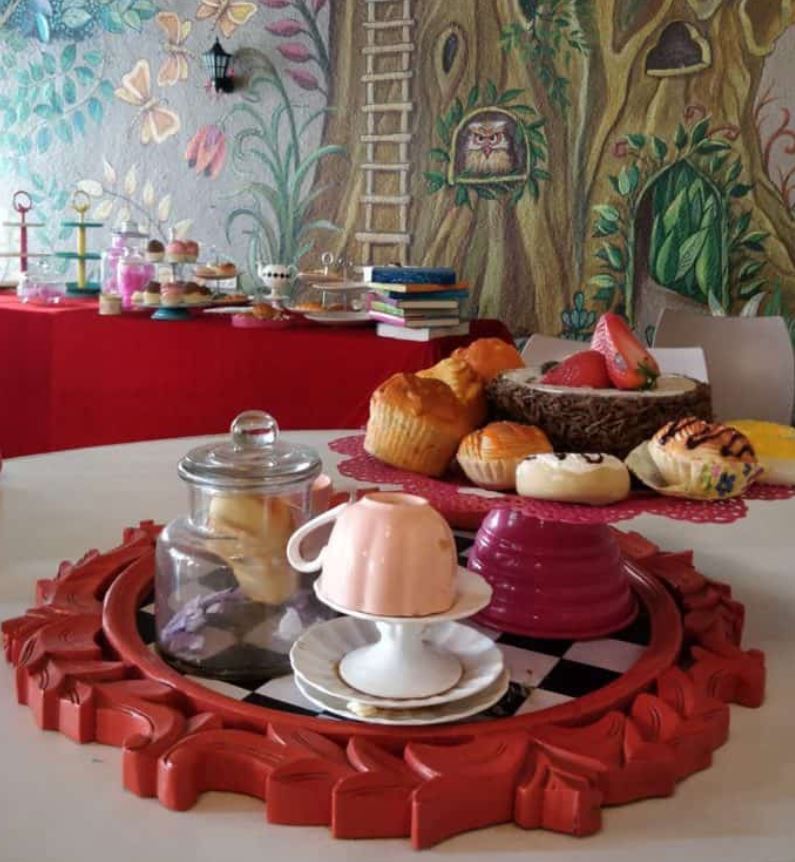 Only positive, children get to meet the characters
Did my daughter enjoy meeting the characters? Definitely, it was exciting for her to see life size characters dancing to the loony tunes of MC Hammer – Can't touch this and Psy's Gangam Style. She enjoyed getting clicked with these characters. We went during the monsoons. The Imagica character parade doesn't happen during monsoons so it was a good opportunity for her to see these characters in action. But I still feel that we paid more than what we got.
Meet characters during evening parade, else at Tubby's Secret party
Go for this only during monsoons when the kids cannot meet the characters due to cancellation of the parade, else it is not worth your money, effort and time. Novotel has character parade every day at 10 am. The theme park conducts character parade at 6 pm (other than monsoon period). Plan carefully and you might get a chance to click pictures with the characters during these events.
You can read about the Best rides in Adlabs Imagica for children between 5 to 10 years here.
Read about Adlabs Imagica House of Stars wax museum here.
Read about Adlabs Imagica Eyelusion here.
Read about Snowmagica here.
Read about 2 hotels near theme park around Mumbai here.
For more articles about travel around Mumbai, please subscribe to the blog.