How can you not break your bank while following a diet? Here are a few low carb diet tips that you can follow on a budget.
Many of us struggle to lose weight. As the experts say, dream bodies are made in the kitchen. Yes, diet plays an important role in how you look and feel. Your body responds better to exercise with a quantified diet. But most of us get scared with the amount of preparation and the money involved to sustain special diets. 
But to manage a diet you don't need a fortune. All you need is a bit of planning with your current resources. Just that you need to stick to a plan till you achieve what you aim for.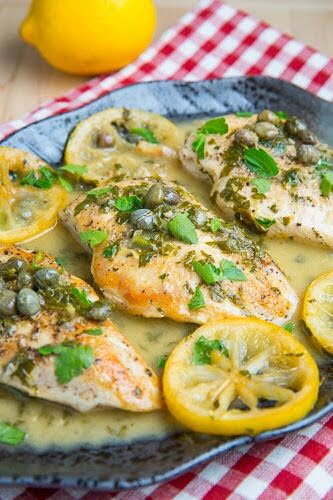 Here are a few tips and tricks that I follow for a low carb and high protein diet on a budget:
1. Keep things ready/meal prep
A lazy or a busy person tends to eat all the wrong foods. They tend to fall off the diet soon. Why? Because they hate to prep things, cook themselves, shop for food, etc. So the answer is to create a list of all the items required during a week/month and shop at one go. Cut and prep vegetables, and keep them in a zip-lock pouch which keeps them fresh for long. Takes only an hour during the week. Powder your flaxseed/almonds to keep the meal/flour ready and use it when required. This saves on ordering out and wastage of food. It is one of the important low carb diet tips that can help you sustain your diet. 
2. Look for inexpensive alternatives to diet food
There is always an inexpensive alternate food that gives you almost same amount of nutritional value. Choose that. You don't like to spend on fancy vegetables like Broccoli, Avocado, Zucchini, etc. Instead go for Cauliflower, Cabbage, Pumpkin, Lady Finger, Spinach, Bottle Gourd (Lauki), Green Pepper, etc. Peanuts are a good alternative to Almonds. There are many foods that are a good source of protein like Peas, Soya Bean, etc. Buy Coconut flour/Soya flour instead of Almond flour. Ragi, Nachini, Jowar, Bajra, or other cereals that make flour are used in a limited quantity so assess the usage and if required, buy smaller packets. 
 

 

View this post on Instagram

 
3. Buy in bulk
One of the best low cost diet tips is to buy in bulk. If you can, try to buy in bulk so that you get a good value for the price. Most of the dry foods stay for few months. Meats tend to stay for 2 weeks in the deep fridge. Vegetables, if cut and stored properly can stay for almost a week. Try to buy at the wholesale market and you get the things at a cheaper price. Buy eggs in bulk.
4. Learn to cook simple and quick dishes
When you are famished, you tend to eat food that might not align with your fitness goals. So try to learn a few simple and quick dishes, preferably cooked in a microwave that takes less preparation and time. For example Almond flour/Coconut flour pancake, Almond flour bread in a mug cooked in microwave, cake in a mug, boiled egg salad (keep 2-3 boiled eggs ready in the fridge that can be consumed in a day or two), soya wadi chat (keep roasted soya wadi ready), omelet, scrambled eggs, etc. Remember not to exceed your macros whenever you are trying to cook a dish.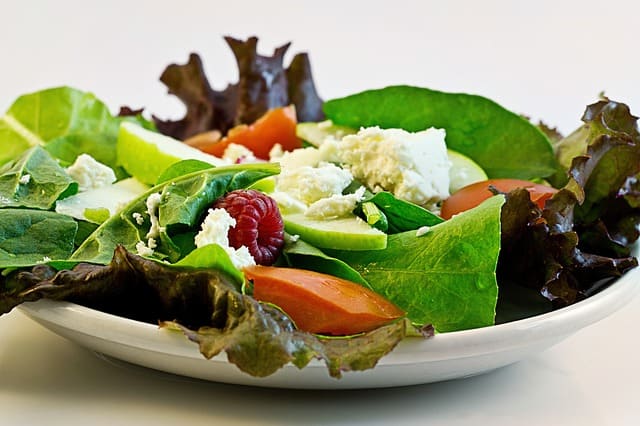 5. Carry snacks whenever travelling
Get small zip-lock pouches and fill them with mixed nuts, like mixed peanuts and roasted chana. Carry whole fruits, almond bread slices, cheese slices, khakra, etc. Carry lemonade, coconut water, fruit infused water and fruit teas in a bottle if plain water doesn't interest you. If you are a cola fan, buy diet soda once in a while. This will help you to stick to your diet and save you money when you won't purchase junk food on-the-go.
I have recently started using Coconut flour. They are made from Stevia and natural ingredients that is good for my body.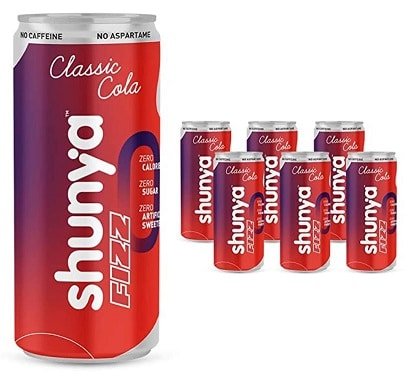 You can also try nimbu pani (lemon water) with some Stevia. Usually, people find that Stevia leaves an after taste. I tried the Urban Platter Stevia Extract with Erythritol that doesn't leave an after taste and is almost like sugar.
For people who want to lose weight and keep it off forever, it's a life-long commitment. Might as well make it sustainable and part of the lifestyle. Do you have any healthy tips that I can add to this article? Do leave your comments below.
*Some links included in this post might be affiliate links. If you purchase a product through one of them, I will receive a commission (at no additional cost to you). I truly appreciate your support of my blog.
You can check my other blog on 5 low calorie drinks here.
You can check the blog on 5 healthy ice cream options here.
For more such lifestyle posts, please subscribe to our newsletter.