Have you stayed at the Hilton Shilim and spa with kids, a premium property located near Shilim village, in Lonavala?
Monsoons make Maharashtra beautiful. It covers it in a lush green sheet. The greenery, the waterfalls, the dreamy fog give the western ghats a mystical touch. And that is when we crave to go for weekend treks or outings to enjoy the scenic beauty. But when you have small kids, planning a good trip is very important. Trekking and outdoor activities take a backseat if you are traveling with infants and toddlers. I have 2 kids, both below the age of 6 and I wanted to have a weekend getaway where I am able to enjoy the beauty of nature as well as keep them actively engaged. So, we booked ourselves at Hilton Shilim and Spa in Lonavala.
The drive to Hilton Shilim
Early Saturday morning, we drove on Mumbai-Pune highway to reach Hilton Shilim and Spa with kids near Lonavala.
Driving distance: 111 kms away from Mumbai (approximately 3 hours drive)
Driving condition: The road is bumpy at many places after Lonavala but very scenic, just like a picture postcard. The village life can be closely observed as you drive past hilly mountains, lush greens and tiny huts far in the vicinity. We were mesmerized though the driver was rather stressed driving on steep and narrow roads with rough patches in between.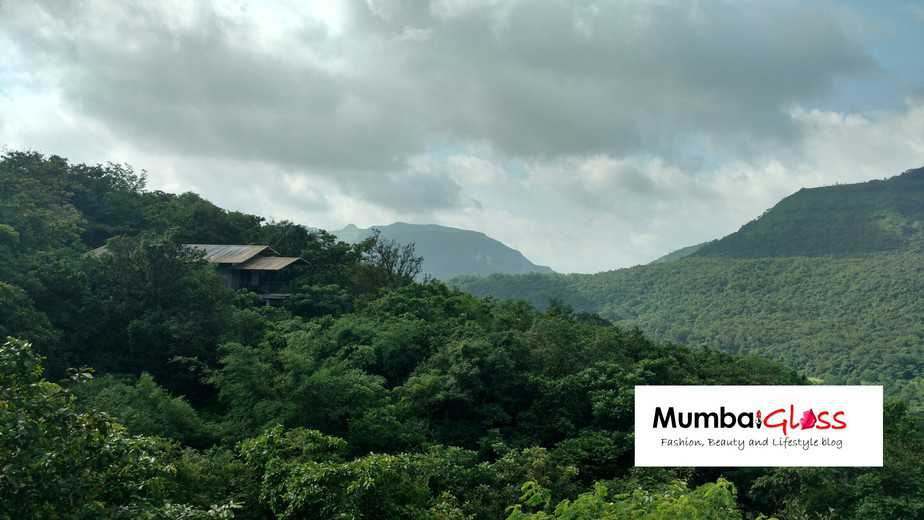 About Hilton Shilim
Finally, we reached Hilton Shilim and Spa, a beautiful property spread across many acres near village Shilimb in Pawana Nagar. The property does not allow guest vehicles inside their premises. It has a fleet of 25-30 Nano cars which take you from one point to another inside the property.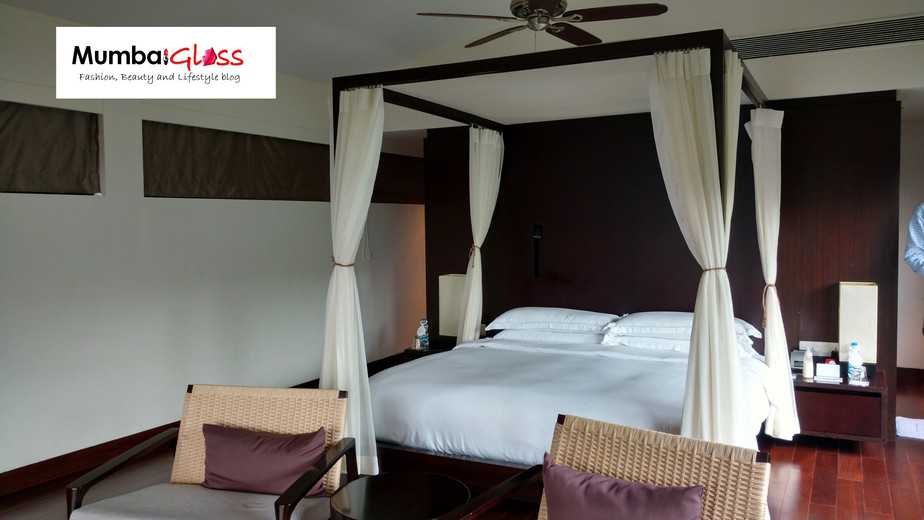 After check in we were taken to our Forest facing villa. The room was huge and it opened into a very big porch. Their was a lounger and a small 2 seater dining table to enjoy food in the natural surroundings. The room had a big bath area with open air shower, rain shower inside the bathroom, a big bath tub, toilet area and wash basin.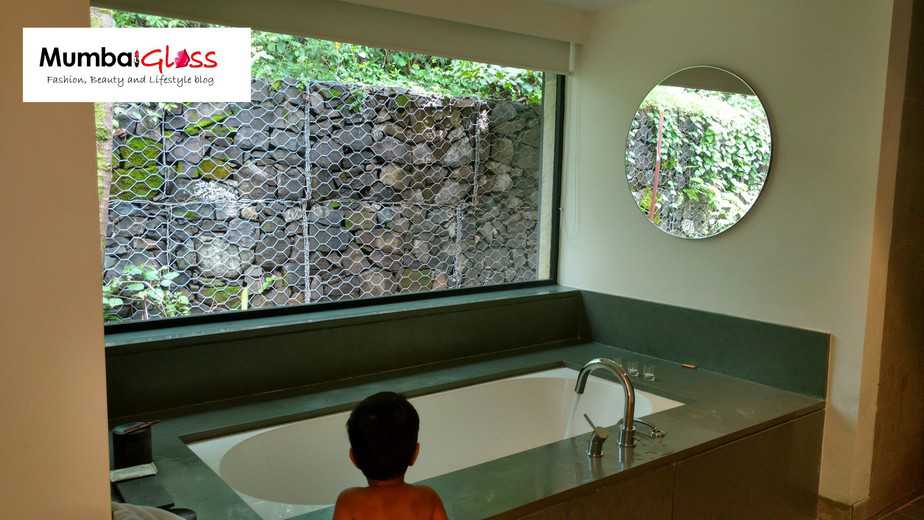 In short, it felt grand. The kids were thrilled to find so much space to run around. The room had other amenities like TV, fridge, coffee maker, electronic kettle, etc. The in house dining was available at all times. Though the prices were steep for in room dining options.
The forest villa has pin drop silence. When the kids were sleeping, we could hear the birds sing, the crickets chirping loud. We could see how the clouds banged against strong rocky hills. We could hear ourselves breathe. Our conversations seemed louder than ever. The butterflies of different colors, different patterns just flew by while we chatted, catching up on old times.
Restaurants at Hilton Shilim
Hilton Shilim has four restaurants out of which 2 do not admit children so we stuck to the two, which were available to us. The Mountain Bar & Bistro is an open air restaurant overlooking the mountains. There is a swimming pool adjacent to the area. The food and the service was ok here. It offers Italian cuisine so if your kids love to eat pasta, pizza, etc. then this is an option. It could be very warm in the summers in this restaurant.
The package breakfast was served at the Terrazo. The food is good here and the breakfast spread was decent. It is a multi cuisine restaurant and most of the times we went to this one for dining. It has both inside as well as outside seating arrangements. They provide high chair for small kids. The attendants were patient with the kids.
Activities at Hilton Shilim
The waiting room has a library where they have a few books for the kids. My daughter spend an hour reading Bob the Builder with her dad while my son kept me busy going up and down the few steps at the restaurant. Good, I burnt all the calories, I ate.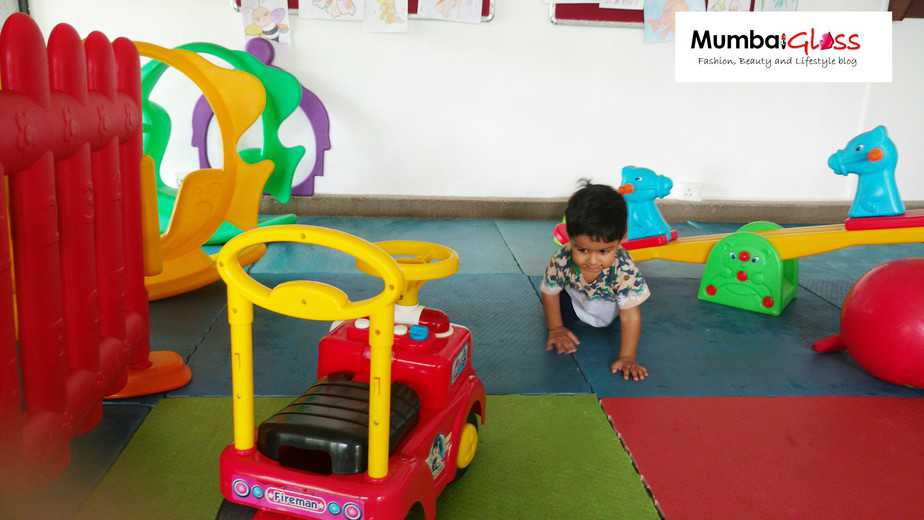 Hilton Shilim has an activity centre called the Shilim Institute where you have a play area for children, a pottery class, a TT table, a pool table, a carrom board, etc. My tiny son was happily playing inside the play area while my daughter decided to go for a pottery class. Till now, she had only tried pottery on the pottery set for kids.
Husband got a chance to play table tennis with a fellow visitor after ages. It kept us busy for a while.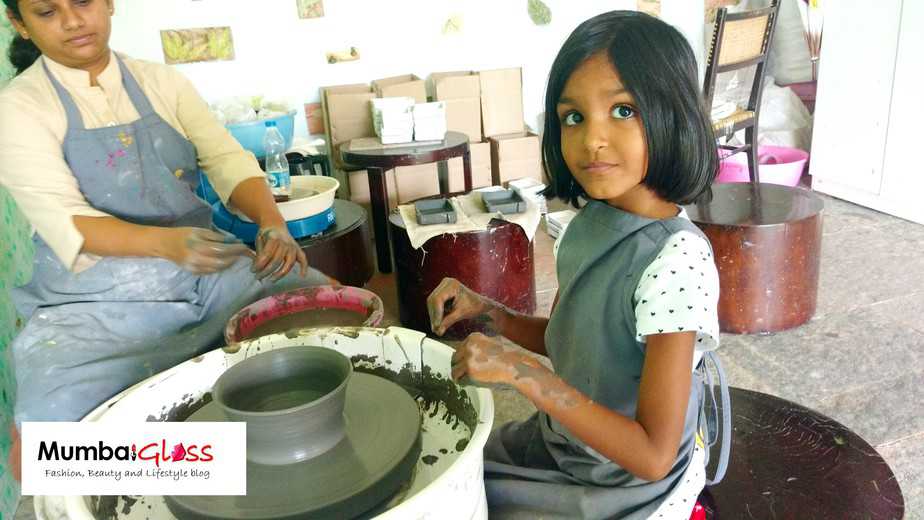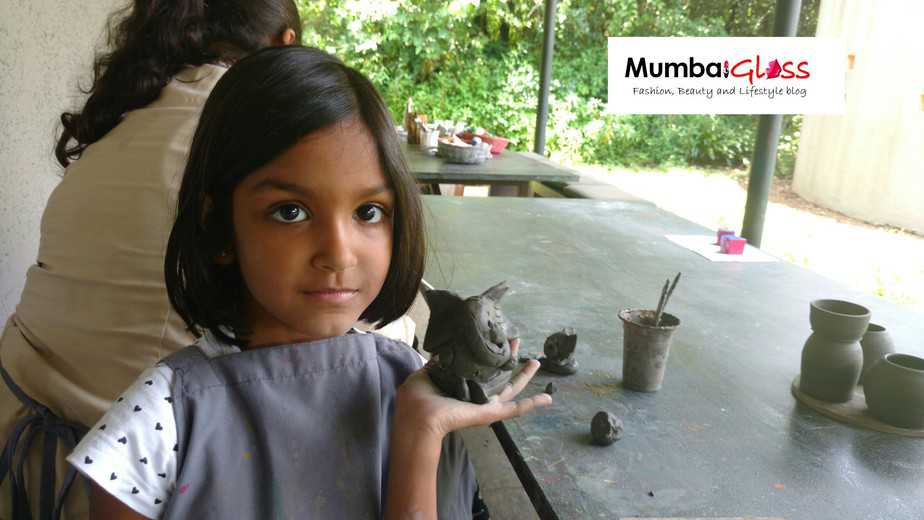 The property has a brilliant spa. Unfortunately, I couldn't go there as I was baby siting. May be next time.
We came back from the weekend break completely rejuvenated.
I am sure, it was due to the extra oxygen that we got in the crisp, cool and clean weather of Shilimb. Have you ever been to Hilton Shilim?
Did you like my post on Hilton Shilim and Spa with kids. How was your experience traveling with young children? Do leave your recommendation in the comment box.
You can read about Machan Tree Top Resort in Lonavala here.
You can read about Dukes Retreat in Lonavala here. Also, read about resorts near theme park around Mumbai here.
For more such articles, please subscribe to our blog.