Kuch alag? Kuch khas? Are you looking for unique birthday ideas for grown ups in Mumbai?
Are you bored with the regular pub hoping, shopping and dining? Or you cringe at the mention of watching a movie for a birthday? Then this post is for you.
If you are planning a unique birthday for your husband, boyfriend, friend, siblings or parents then there are many ways to throw a different party for them.
1. Sail in style for birthday party
Mumbai is on Arabian sea and the best way to enjoy its beauty is by sailing around on a yacht or boat.
If budget is not a problem then the best way to make your loved one's day special is by arranging for a birthday party on a yacht or a boat. Come on, Mumbai shores are beautiful if not best. Imagine looking at the skyline of this city from a boat. A boat party is a great way to get people excited.
Just ensure that guests don't feel sea sickness.
There are a few companies who offer a one-stop shop for a party on a boat, including Blue Bay Marine and Ava Marine Services. We spoke to Meherzad Kajanwalla from Blue Bay Marine who said that this trend is very popular among the elite. This year Hrithik Roshan celebrated his birthday on a small boat and over a luxury yacht last year. Parties can range from Rs. 20000 to Rs. 300000 depending upon the size of the group, the food and drinks, DJ requirement and if the boat is sailing or docked. You can also strike a deal with several small boat owners at Gateway of India. Meherzad said –

"We have range of boats/ yachts that we give out for birthday parties. The price ranges anything from 20,000/- for 3 hours on a open sports cruiser for 10 guest to over 3 Lakhs plus on out luxury motor vessel that can take upto 100 guest.

We organise the party & suggest the boat as per your requirement and budget. We have various options available like sundowner with friends, wine & cheese, theme party (nautical, casino, 70's, pirate etc) and much more."
2. Win it at a Casino
Deltin has two casinos in Goa – Royale and JAQK. One of the foremost casinos of India, Deltin JAQK is known as the most gaming-friendly casino in India.
Asia's largest gaming and entertainment destination, Deltin Royale offers an extraordinary gaming experience, live entertainment and world-class gourmet cuisine. Rated as the Best Casino in India, Deltin Royale is a must-visit of every Goa trip!
Covering over 50,000 sq. ft. of area, Deltin Royale holds close to 1000 gaming positions and exquisite venues for a swanky soiree or an opulent celebration.
These floating casinos offer a wonderful opportunity to party in style. You can either fly or drive down to Goa from Mumbai. Have a blast, Las Vegas style with cocktails and finger foods. Sounds like a plan. Isn't it?
3. Sparty time
Spa parties are not uncommon these days.
Who doesn't like to get pampered and if you and your friends want to indulge in beauty treatments, massages, facials, pedi and mani then this is the best option for your birthday party.
Parties can be arranged between 30 mis to 5 hours at Aura Thai Spa in Bandra. Spa La Vie by L'Occitane in Lower Parel and Mudd Salon and Day Spa, Four Fountain Spa in Powai are other options where you can arrange for Spa party.
You can also try Turkish Hammam Bath party at Myron Wellness Spa located at Charni Road.
Prices differ and can range between Rs 5000 – 10000 per person.
4. Masterchef party
Book an experience. Your guests can learn to cook and celebrate your birthday in style.
Silverspoon Gourmet in Lower Parel gives you and your guests a chance to cook a fancy dish and eat it too. Host a barbeque party or create works of art with icing and sprinkles on short-crust pastry and let your foodie friends and family have a ball of a time at this food studio.
Prices vary depending on the customization as per your requirement. A Grill & Chill food menu (barbeque) will cost around Rs.1,800 per head (or Rs.1,500 for vegetarians) with Silverspoon Gourmet's director and chef-at-large Joshua D'Souza to guide your culinary adventures.
They also hold cheese tasting, workshops on modern European fare and molecular gastronomy.
You can bond with the birthday buddy over creating perfect sushi rolls. For more details write to them at info@silverspoongourmet.in
You love eating but are not happy dining at a restaurant. You want to taste the authentic dish from Kashmir, Mangalore, Sikkim but don't know where to find them in Mumbai. You want to celebrate your loved one's birthday by devouring good meal then social dining websites like Meal Tango, and bookalokal.com will help you to source a local host who can provide you with an authentic meal. Prices vary depending upon the cuisine and the host.
A fee is charged during booking a host which goes towards the meal. (Rs 500 to Rs 900 per head). It is not fancy but certainly is a food adventure and an opportunity to meet new people.
5. Bowl over birthday
Sports bars like Amoeba are good for an action packed birthday. Bond with your loved ones for their birthday over bowling, beer and some lip-smacking finger food. Birthday parties can be easily arranged for a group of 30 people and more with DJ/host/beer/food at Amoeba in Phoenix Market City Kurla.
It will cost you approximately Rs. 700 – 1800 + taxes per person but is a good option if you want to celebrate birthdays differently. Prices may vary depending upon the package you choose. Rs 700 package includes one round of bowling with four starters. If you include drinks and more food, price increases.
6. Freeze in -6 degrees
Iceqube Lounge( previously known as 21 Fahrenheit) in Oshiwara is the place if you want a chilled out birthday for your loved ones. You can drink and dine in this ice chamber and beat the Mumbai heat.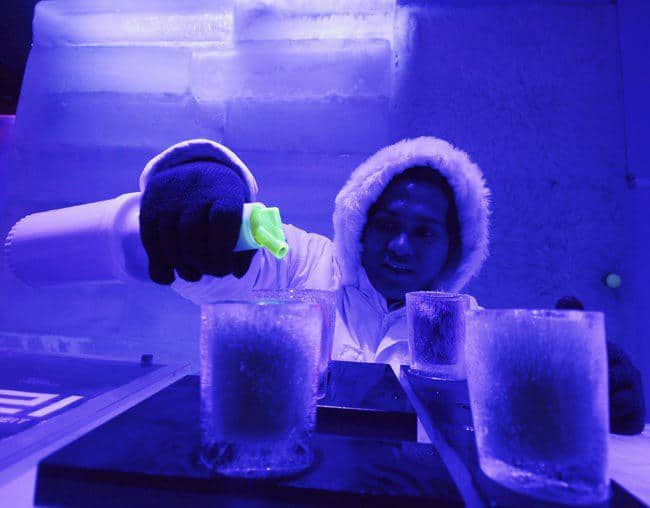 The glasses, seats, interiors; almost everything is carved out of ice. There is an entry fee and they provide you with jackets and gloves to sustain the extreme environment inside the ice lounge. You can order for beer tower and sit their endlessly chatting away your next birthday plans.
Their charges are Monday to Friday: Rs 500 per person between 12pm to 7pm & Rs 800 7pm to 1:30am, Saturday: Rs 800 before 7pm & Rs 1100 after 7pm, Sunday Rs 800 all day.
These are cover charges. You can always ask for a deal while arranging a birthday party for a larger group.
7. Celebrate in a tent
If the birthday is on a weekend then this option can be very interesting for adventure seeking, nature loving souls. Big Red Tent gives you various cite options to put up in their tents and experience nature trek, river-side and village walks.
You can choose from Vashind, Kolad, or Karnala which are approximately an hour away from Mumbai or a bit more depending upon the location. At night barbeque is offered, camp-fire is arranged. The toilets are clean and the tents are big. Meals are included. Simple and non-spicey. If you are keen to cut a cake, kindly carry your own.
Also, you can always carry your own drinks if you wish to enjoy them sitting beside the camp fire. There is no electricity or mobile tower. So, this birthday could be a very close-knit family/friend bonding sort of a thing. Price ranges from Rs 900 to Rs 1,500 per person per night. For more information contact www.bigredtent.in/
8. Wine tasting party
Sommelier Ajit Balgi's The Happy High offers private wine tasting for smaller groups. If you want to make your at-home birthday party special, you can always order for a wine tasting package for your guests. The Happy High offers various options ranging from local to international brands.
If you don't have the glasses, he can arrange for them as well. Average cost for wine tasting will come to Rs. 2500-4000 per person. But this addition to your existing house party will add a lot of glam appeal. Guests will be thrilled to taste various wines at the comfort of your home.
Write to him at contact@thehappyhigh.com or call 9930771739.
9. Pub Crawl party
Pub crawling in Bandra is a regular affair for many, especially over the weekends. But if you haven't done it already, then it is a good option to try with your friends and loved ones. Get high on your birthday with the people that you love.
A few worth mentioning are Drop, Bonobo, Kitty Su, Trist, Triology, etc.
10. Food crawl party
Arrange a food crawl for your friends and family.
Let the three course be spread across different eating joints. It need not be restaurants but local shops serving good food.
If you are in south Mumbai, create Parsi Food walk to cover major Parsi food joints or Sausage food walk (which can cover Café Mondegar and Bade Miyaan Seekh Kababs.) Just get creative and take your guests along the food trail. Pray that they are game for it.
On a good day with pleasant weather, they should be happy for sure. I heard that a local omlette wala in Borivali hosts a food dare. He prepares a Russian omlette which is made from 30-40 eggs, cheese, etc. and challenges anyone to finish it to get it for free.
Matunga can have a south Indian food walk, as so many joints are around this place including Café Madras. This is apt for a group of 5-6 people who are ready for some food adventure. What better day than do a food crawl on a birthday.
11. In the air party
You can book a charter or a helicopter to cut the cake in the air. See Mumbai from the sky, understand the reclaimed parts, see skyline and the beaches like a bird on a fixed wing airplane. The minimum age for a flyer is 6 years. You need to report 15 minutes prior to your flight time at the Juhu airport.
There are many carriers who operate for short flights between 15 minutes to 1 hour duration. Prices start from Rs 10000.
12. Go Karting birthday party
Mumbai has many avenues where you can do go karting. These places also offer birthday celebration opportunities. You can check with Smaash or Ajmera Indikarting where you can arrange an action packed and fun filled party for your friends and family. It is fit for a 4 year old as well.
13. Karaoke Night birthday bash
Merlin's Karaoke bar is in the Orchid Hotel in Mumbai and offers a 2 hour Karaoke session where you can sing both English and Bollywood numbers. Raise the romance bar with this idea.
Karaoke begins at 11 PM and the place is open till 3 am so sing to your heart's content. It has a seating of 4 people per table and as it is popular bar, it is better to pre-book your visit.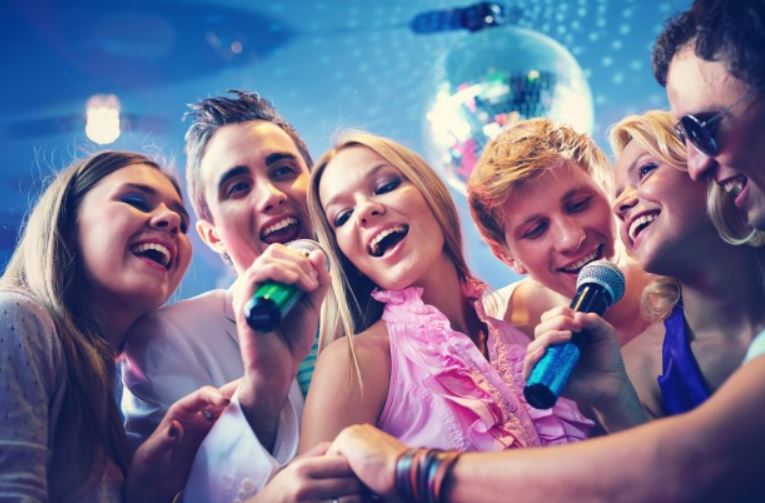 14. Burlesque Dance Party
If you are a group of 3-5 women or more who are over 18 years of age, you can also opt for a Burlesque Dance Party at Diva Dance Company at Dadar, to learn some sexy moves and routines.
The Burlesque Dance Party is ideal for a bachelorette party, but it can also be a good idea for bonding with your besties with some fun moves on your birthday. Learn to pose, walk and moves like glove peels. Just carry your high heels and some sexy clothes and you are good to go.
15. Vineyard birthday party
Drive down to Nasik from Mumbai and spend a glorious day tasting wines in a Vineyard. There are many vineyards in Nasik. The most famous are Sula, Soma, Chateau D'Ori, among others. Visit the near to nature vineyards with beautiful scenery, some lip smacking foods and great wine.
You can also book yourself in one of their resorts over the weekend. The Source by Sula, Beyond, Regenta by Soma are some of the best places to stay.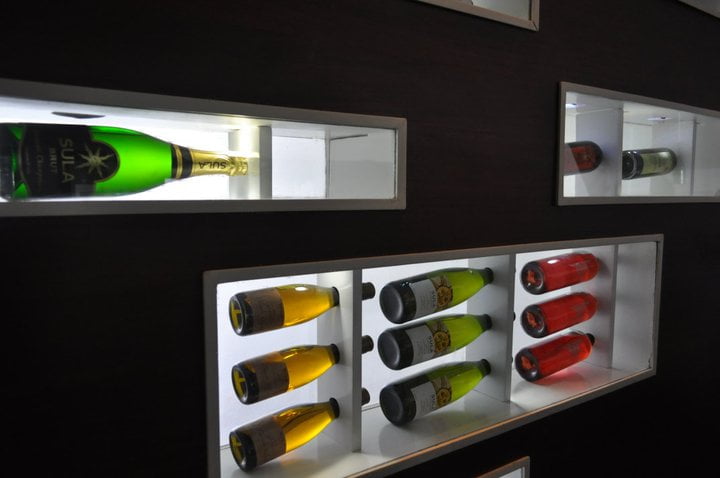 How did you find these ideas? Do you have any more birthday ideas? Do leave a comment below.
For more such articles, please subscribe to the blog.