There are 2 resorts near theme parks around Mumbai.
Have you planned a visit to a theme park but felt too tired to drive back? Have you wondered about the resorts near theme parks around Mumbai?
If yes, then you can explore Adlabs Imagica in Khopoli and Della Adventure in Lonavala. Both the theme parks are located next to a hotel/resort so that you can stay back  in the hotel or resort after a tiring day at the theme park.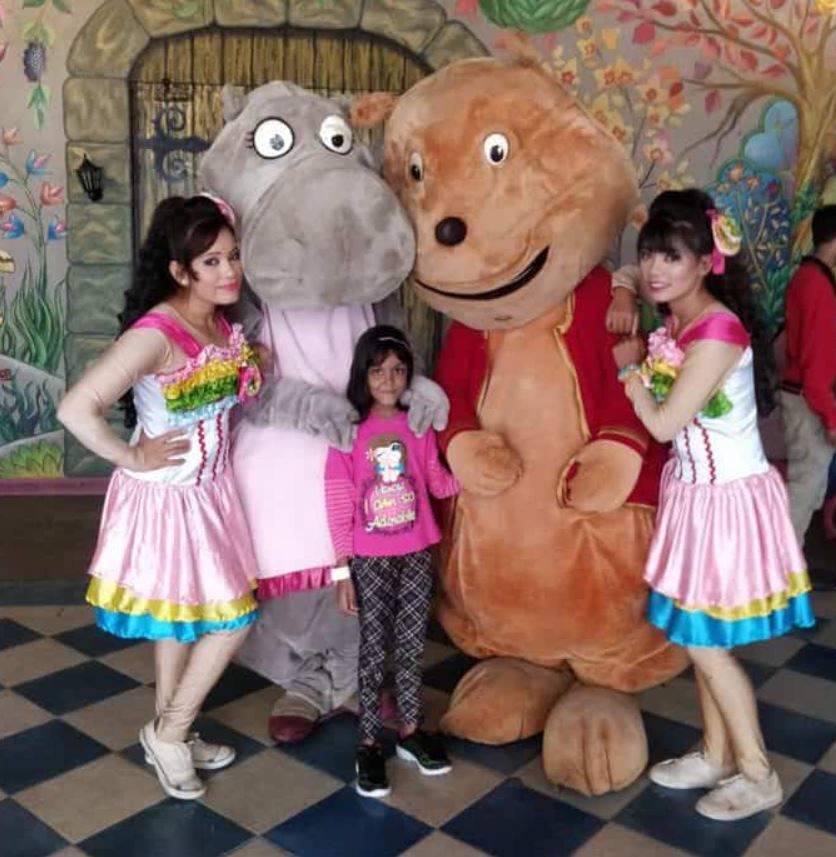 Around Mumbai, there are a few good properties that let you explore a Theme Park/Water Park while you stay with them like Della Adventure Parks, Lonavala, Shangrila Resort and Waterpark, Bhiwandi, but the best of them all is Novotel in Khopoli which is the first hotel of international repute near to a world-class theme park in western India.
And I can safely say that it is one of the best and around. Staying at such a property allows you to take a break when you are tired of hopping from one ride to the other. Of course these are no match to the Legolands or the Sentosa Island in Singapore but provide the fun of staying in a hotel which is next to a theme park.
Novotel Imagica in Khopoli
Novotel Khopoli is a one-of-a-kind 5-star resort, located next to India's first international level amusement park, Imagica Adlabs. It has 287 rooms, 4 F&B outlets, a large pillarless ballroom and meeting rooms. Check in is at 2 pm and check out is at 11 am. Though, they have an option of a late check out for families with children unto 5 pm which is very helpful in case of traveling with toddlers, especially their afternoon naps. The rooms are big, clean and beautiful, overlooking the Sahyadris.
It has a gym, a swimming pool, kids play area, a spa and if you wish, you can explore the nearby area on bicycles provided by the hotel. They arrange a character parade at the hotel ground every day during breakfast which is very exciting for the kids. Every hour, a bus leaves for Adlabs Imagica. The best part is it is not very far from Mumbai and can be easily reached through Mumbai-Pune Expressway. Long weekend is an ideal time to book yourself here.
Here is a 3D video of the hotel.
Della Adventure Park in Lonavala
If you don't get a booking Novotel, then you can also try to stay at Della Adventure Resorts in Lonavala. Especially during monsoons, their Luxury Tents give the most beautiful view and experience of the ghats. Tiny waterfalls trickling through the mountain behind the tents is amazing. Even if you don't get the tents, the rooms are beautiful.
There is an adventure park inside the premises so that you can try zip lining, mud biking, shooting, horse riding and a lot of other interesting stuff right inside the resort premises. They have few good restaurants but those are always crowded. So plan in advance else opt for in-room service. For the kids it is fun to touch and ride horses and to take dogs for a walk. But I felt the adventure park is more targeted towards the youth.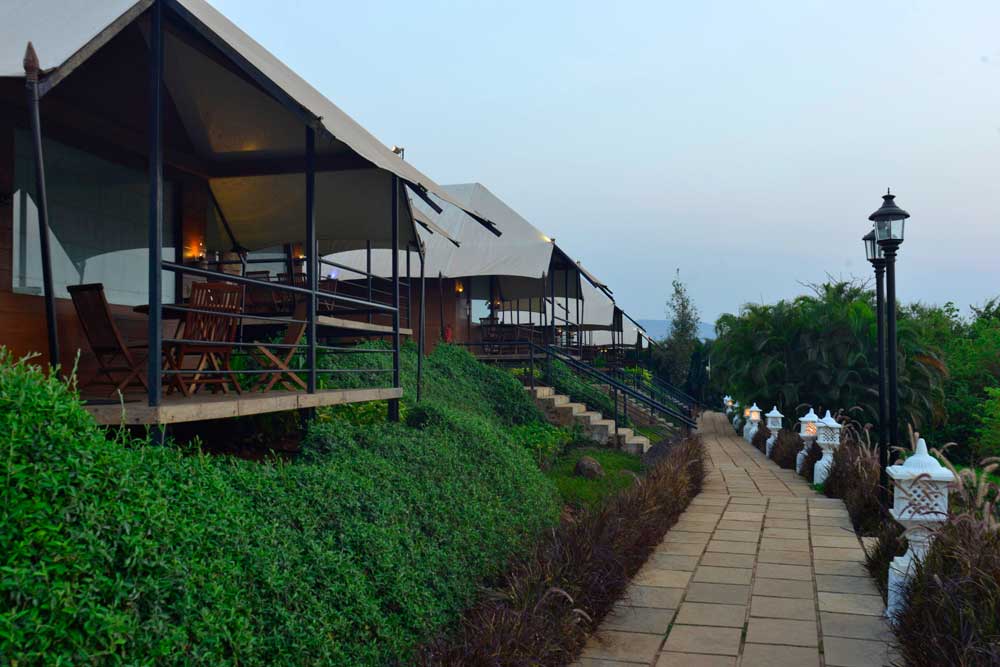 Be mindful of the weather, else avoid outside activities. Evenings are pleasant even during summers. Are there any other good theme park based resorts around Mumbai that can be listed here? Do leave your suggestions in the comments section below.
You can read blog about visit to Imagica in monsoon and what rides can be taken with young children here.
You can also check my blog on Tubby's Secret Party in Imagica.
You can check the review of House of Stars in Adlabs Imagica here.
For more articles like this, please subscribe to the blog.