Are you planning to travel to Shantiniketan? Are you planning to stay at The Garden Bungalow in Shantiniketan? Then read on.
If someone asks me to recommend an excellent property in Shantiniketan, then I will definitely recommend The Garden Bungalow.
The Garden Bungalow Shantiniketan is a boutique hotel owned by Delhi based artist Sanjay Bhattacharya and run by his son Ronojoy Bhattacharya. Beautifully envisioned and created, this 11 year old property can give you a lifetime of experience. The interiors are artistically made and the design is influenced by the old zamindar houses called Rajbari. The tastefully carved out wooden accents add to the old world charm.
It was made for personal use by the artist but since 2017 the property has been rolled out for the guests. It is the most expensive property in Shantiniketan.
For getting art supplies, please click here.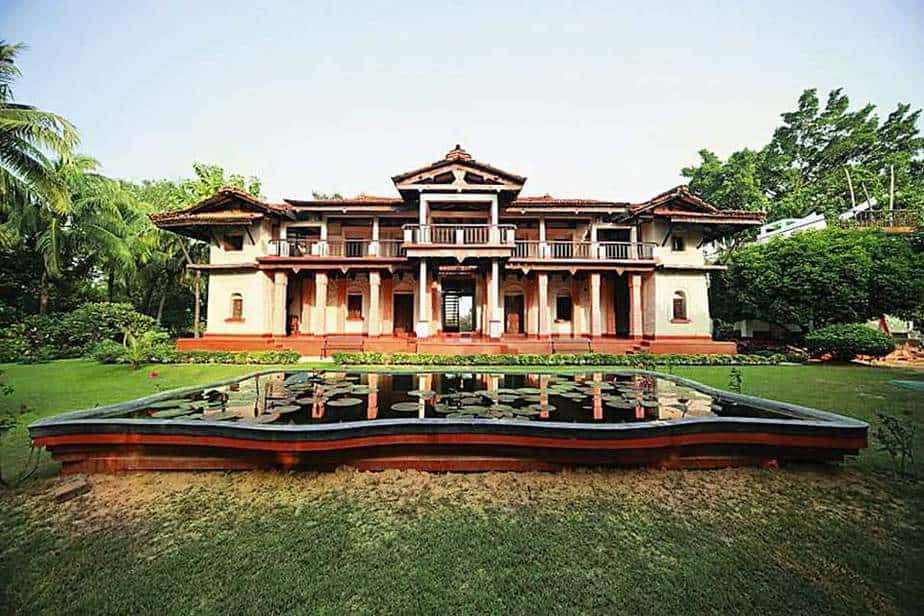 How to reach Shantiniketan from Kolkata?
Shantiniketan is a small town located in Bolpur.
The easiest way to reach Bolpur is by car. You can drive down to Bolpur from Kolkata. Bolpur is 163.3 km away from Kolkata. It usually takes 3.5 hours to drive down to The Garden Bungalow from Kolkata. It is a beautiful drive with small villages dotting the landscape. West Bengal countryside is full of greenery, water bodies and fresh air.
You can book a Howrah-Bolpur rail ticket to reach Shantiniketan. From the Bolpur station you can take a tuk-tuk or to-to (autorickshaw) to reach The Garden Bungalow.
How to explore Shantiniketan?
You can easily explore Shantiniketan in your car or you can hire a to-to, cross between an autorickshaw and a bike, (pronunciation with an O at the end and doesn't sound like 2). The local to-to drivers are more than happy to take you around the famous 18 spots in town related to Rabindra Nath Tagore and Amartya Sen for Rs 600. They usually stand outside the Shantiniketan university gate.
Which are the famous spots in Shantiniketan?
To name a few:
Teen Pahadi Banyan Tree,
Sculptures in Kala Bhawan,
The Glass Temple,
The Tagore Museum
A walk inside the lush green university campus
We visited the Tagore museum that gave u a glimpse into the life of the famous poet ad Nobel laureate. Unfortunately, Tagaore's Nobel Prize was stolen a few years back and now a replica has been placed instead. I also saw Amartya Sen's house in the campus. No wonder, his genius mind was sharpened by the university legends in his formative years.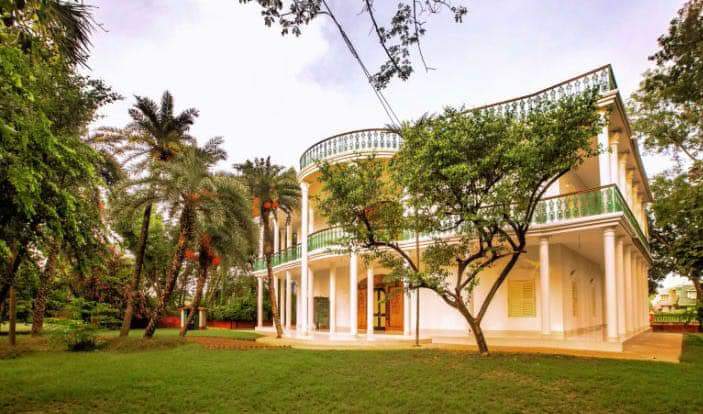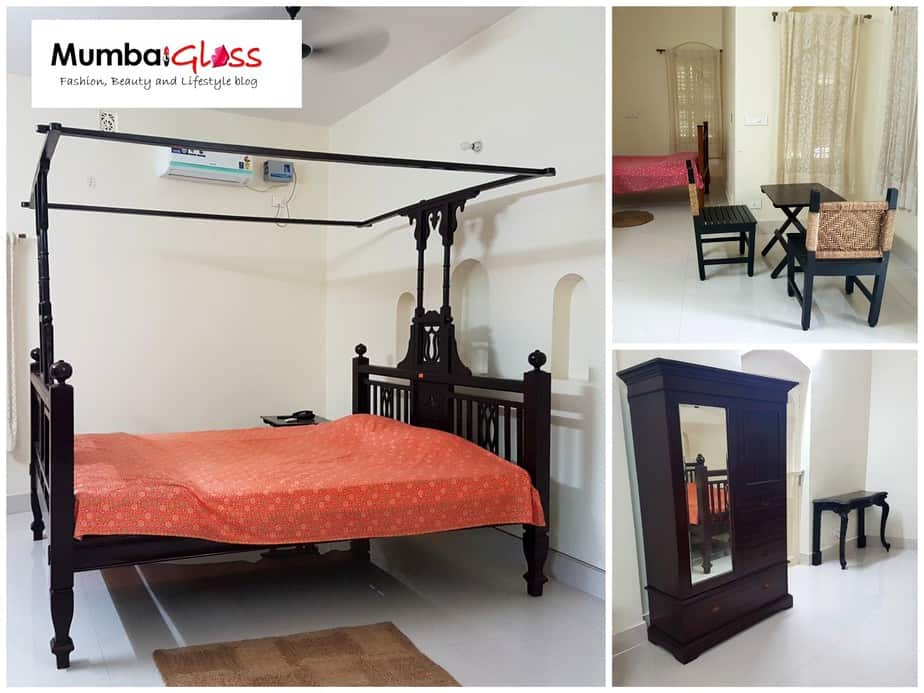 About The Garden Bungalow Shantiniketan
Location: It is located at the residential area, a little ahead of the university campus. It is a perfect location, away from the hustle and bustle of the touristy areas. It is near to nature. It has a pond (pukur) next to the premises. You can see various birds perched on its verandah.
Parking: The lane leading to the property is narrow. So be careful with big cars. The entrance gate is artistic but narrow. The parking is decent, but not very big.
Property description: The property consists of paka badi (concrete house) and mati badi (mud house).
Mati badi has been created to celebrate the old world with wooden plank roofs, narrow stairs, painted walls and a village like set up. It doesn't have air conditioners so if the weather is hot and humid, it will be better to stay in the paka badi. The garden has two ponds with lilies and a sculpture of Maa Durga in metal. See the video and experience how beautiful and rustic it is. Next time I will definitely stay at the mati badi.
There are a few metal garden furniture to let you sit in peace and enjoy the beautiful and serene environment of The Garden Bungalow Shantiniketan. You will find many trees like that of Chikoo, Grape Fruit, and Mango in the garden.
Paka Badi has huge air conditioned rooms. They are spacious and decorated with vintage furniture. The four post bed in my room was even bigger than a king size bed. The room has many windows allowing natural light and air inside the room. The toilets are modern but right outside the room. The room opens into a porch. In The Garden Bungalow Shantiniketan, the paka badi is located towards the end of the garden.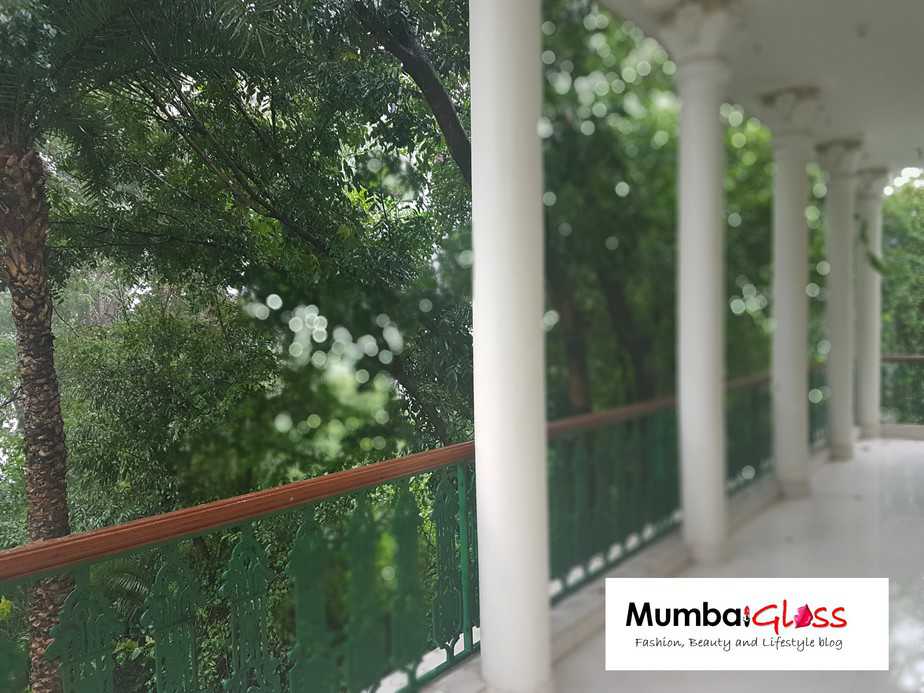 It has a dining area where the staff serves you with local delicacies, including mutton curry and fish fry. They serve locally grown, home cooked food. You can order Bengali thali, in veg, fish and meat. They also serve Chinese food. The village rosogullas were to die for. Extremely soft, mildly sweet, made with fresh chana. The food was excellent and hygienic.
They do not serve alcohol but allow you to carry your personal liquor.
Decor: The entire bungalow is decorated with antiques and furniture collected from various vintage houses across Bengal. In place of towels, they offer Gamcha (cotton fabric thin towel) to support local craft.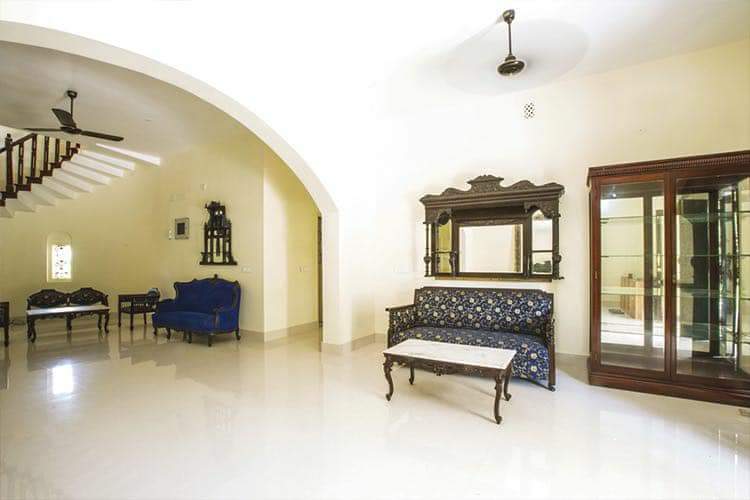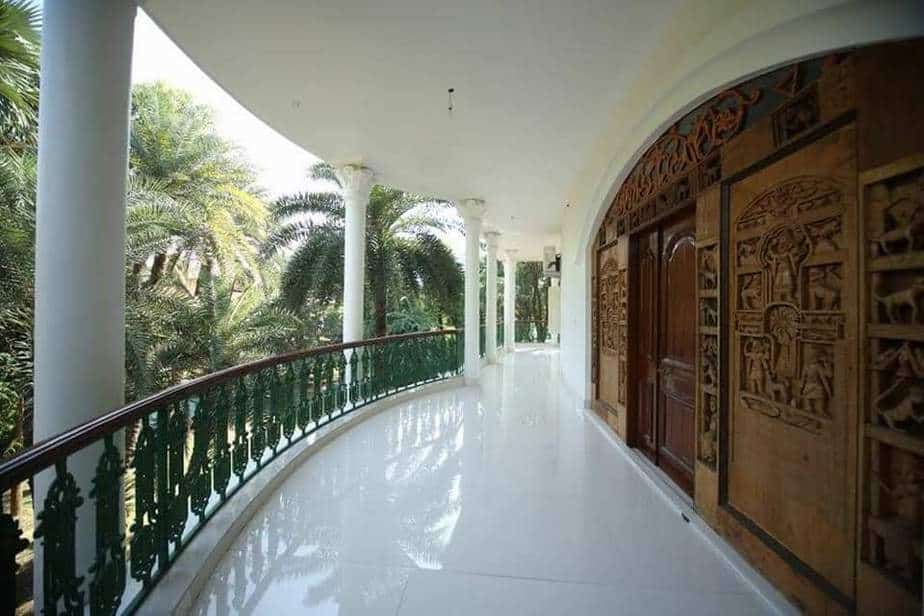 Activities in The Garden Bungalow Shantiniketan
Pre wedding shoot: While we were there, a couple was getting their pre wedding shoot done. You can check with the staff for further information.
Village excursions and Nature walk: The staff also arranges for village excursions and nature walks.
Family activities: This place is ideal for family outings. It has a lot of space for children to play. Get a chess board and you can sit here for hours. You can play carrom or badminton.
Shopping: You can always walk down to the university campus or buy souvenirs from the local shops. Hand made potlis and bags are very popular here. So is terracotta utensils.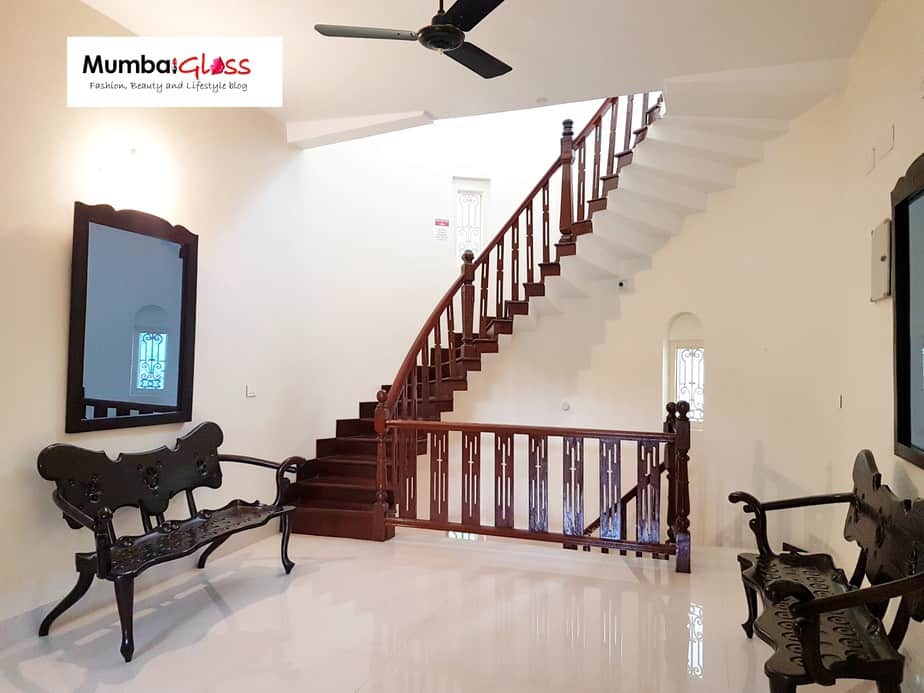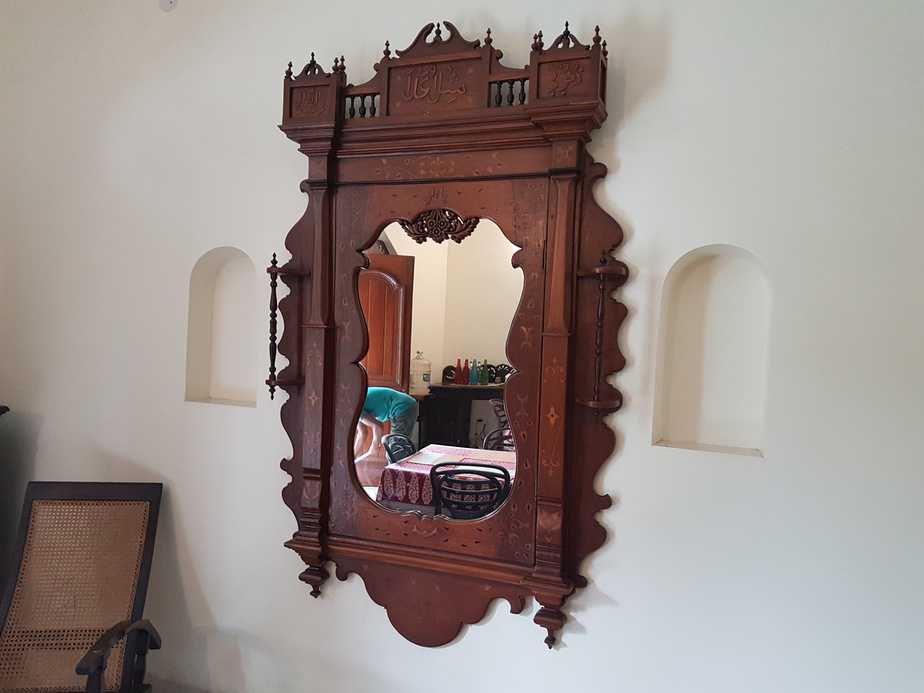 You can also check the blog on visit to Sunderbans here. You can also check my blog on Rishikesh travel with the kids.
For buying travel gear for children, please click here.
*Some links included in this post might be affiliate links. If you purchase a product through one of them, I will receive a commission (at no additional cost to you). I truly appreciate your support of my blog.
For more such articles, please subscribe to the blog.