Are you planning to visit Rishikesh Uttarakhand and don't know what to buy for your friends and family from this place? Here is a list of 15 wonderful things that you can buy in Rishikesh.
Shopping in Rishikesh Uttarakhand is a joyful sport! I call it a sport because if you are ready to walk around the lanes and bylanes near the Ganga Ghat, you will find beautiful gift shops as well as street food that is unique to this region. You will find restaurants serving mouth watering vegetarian dishes, art and jewellery made from semi-precious stones, khadi wear, meditation equipment like handmade singing bowls, tongue drums, fashion essentials, cotton, and woollen wear, among others.
Let me quickly list the favourite gift items that you should definitely pick on your next trip to Rishikesh.
1. Ganesha Singing Bowl Centre
If you love things musical and spiritual, then Ganesha Singing Bowl Centre is a must visit place. I picked up a tongue drum made from alloy with C major notes from this shop. They also make hang drums on order and ship it to any part of the country.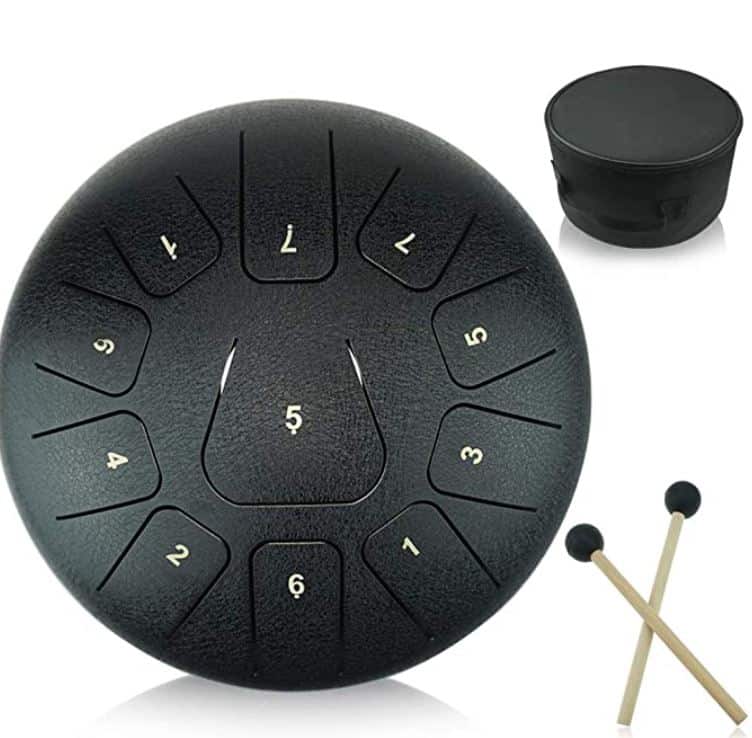 You can also buy hang drum/happy drum with C Major notes here.
You will find different types of Indian musical instruments like harmonium, flutes, gongs and drums at this shop. All those who believe in music therapy can buy singing bowls for different chakras at this shop. Not only that, but they also sell spiritual jewellery, utensils made from copper, incense sticks, perfumes, etc.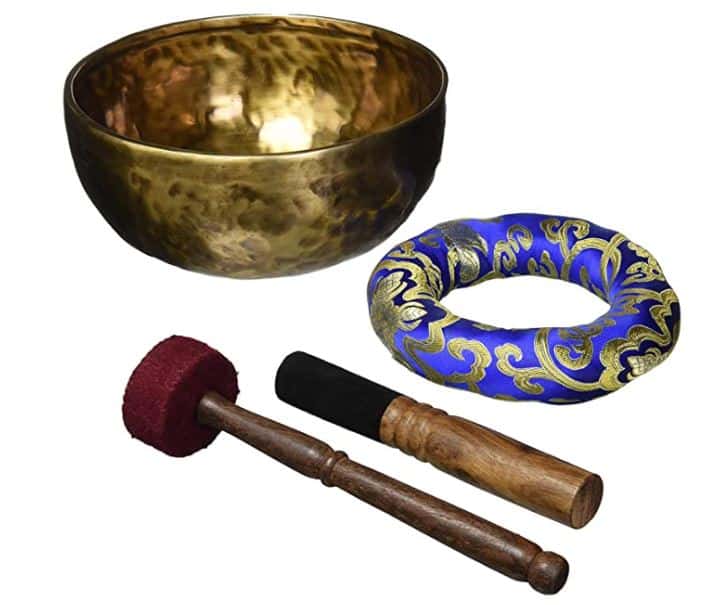 You can buy authentic handmade singing bowl here.
I nearly spent an hour in their shop going through those things. We decided not to take the route via a temple to Laxman Jhula and came across this shop on the main road that goes towards Laxman Jhula meant for autos and vehicles. We took the long route, instead the short cut. Totally worth the trouble!
Address: Near Post Office, Laxman Jhula – 249302, Phone: 9690556892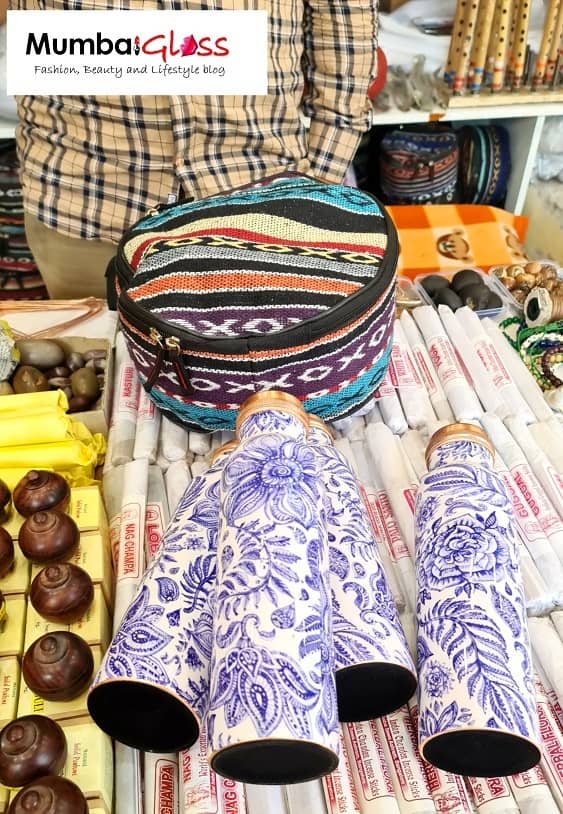 2. Yes Helping Hand Fair Trade Shop
Yes Helping Hand Fair Trade Shop sells products made by women who were trafficked or people with disability. They sell beautiful stoles, scarves, shawls, cushion covers, ponchos made from cashmere, silk, wool, etc.
I picked up a trendy poncho made goat wool with rabbit hair frill on the sides. Angora and pashmina fabrics are woven from the hair of mountain goats and these fabrics are the warmest clothing you can have. This shop sells beautiful shawls made from these fabrics.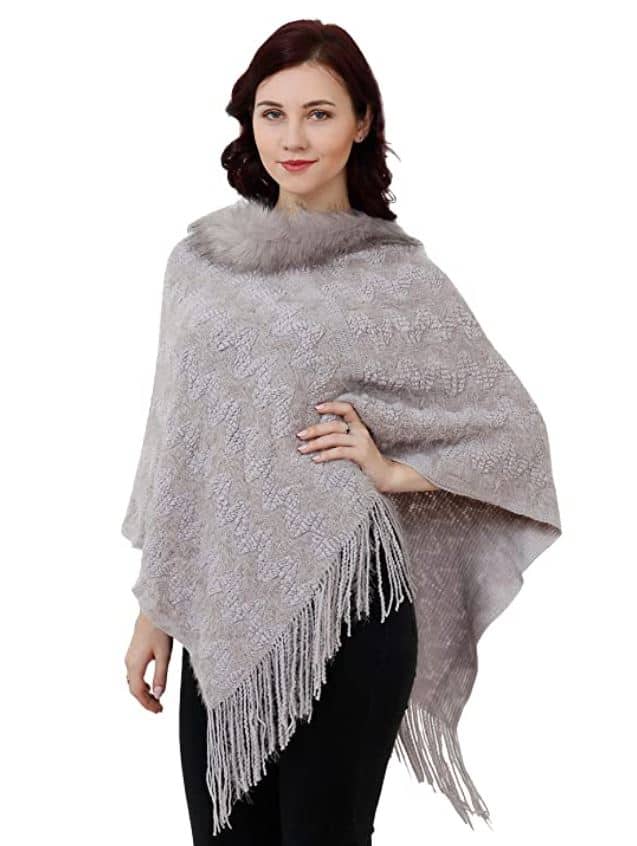 You can buy trendy woolen poncho here.
Also, picked up a few beautiful, handmade cushion covers with colourful motifs made from threads. I can guarantee you that it was a steal. The prices and quality are decent, and the gift is definitely unique.
Address: It is on the way towards the road that goes to Ram Jhula, near the auto stand or new Chotiwala restaurant. Phone: 9619350395, 9607545049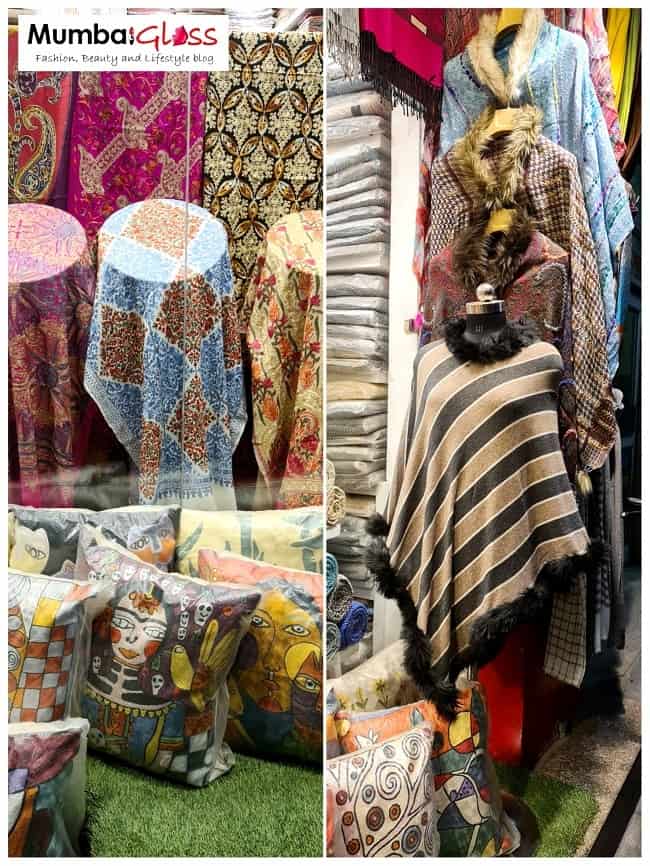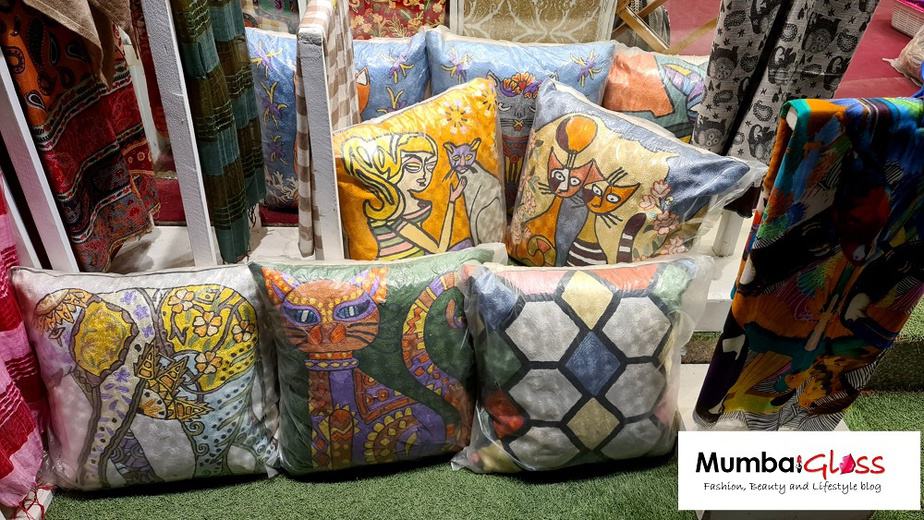 3. Ramphal near Ram Jhula: Shopping in Rishikesh
This unique fruit is available only in this region. Served with a tangy sweet masala, this purple fruit will definitely grab your attention. This fruit is native to mountains surrounding this region and is plucked during winters by the villagers. It is sold in the market next to Ram Jhula. It is said that the fruit is greatly beneficial for people who have diabetes, liver, or pancreas issues.
I don't know if the guy selling this was giving a false claim, but we got a kilo of it packed before leaving Rishikesh. Majorly, because we loved its flavour. As per the fruit seller, the fruit remains good for more than 2 weeks in the refrigerator and I can assure you that he was right.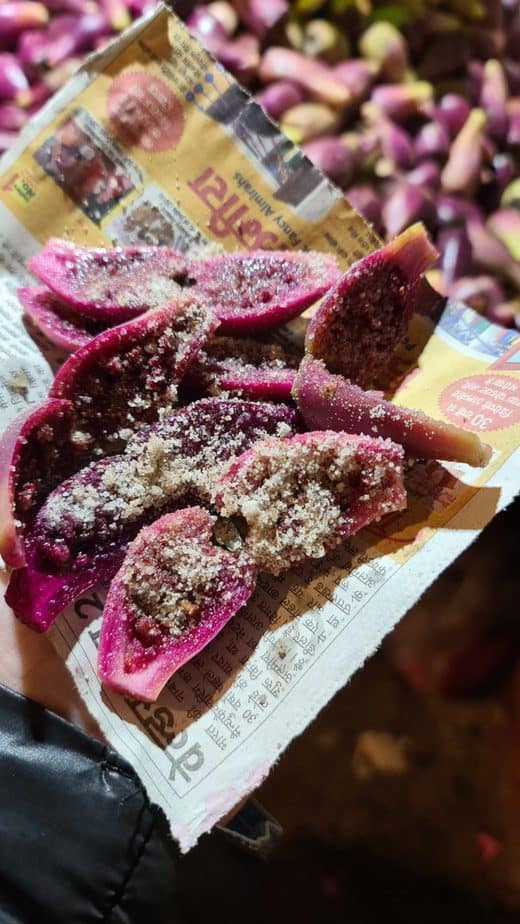 4. Khadi clothes near Ram and Laxman jhula
Khadi wear and gram udyog is more popular in the northern region of India. You will find many shops selling beautiful and trendy Khadi clothes like short kurtas for men, harem pants, traditional long kurtas, etc. in Rishikesh.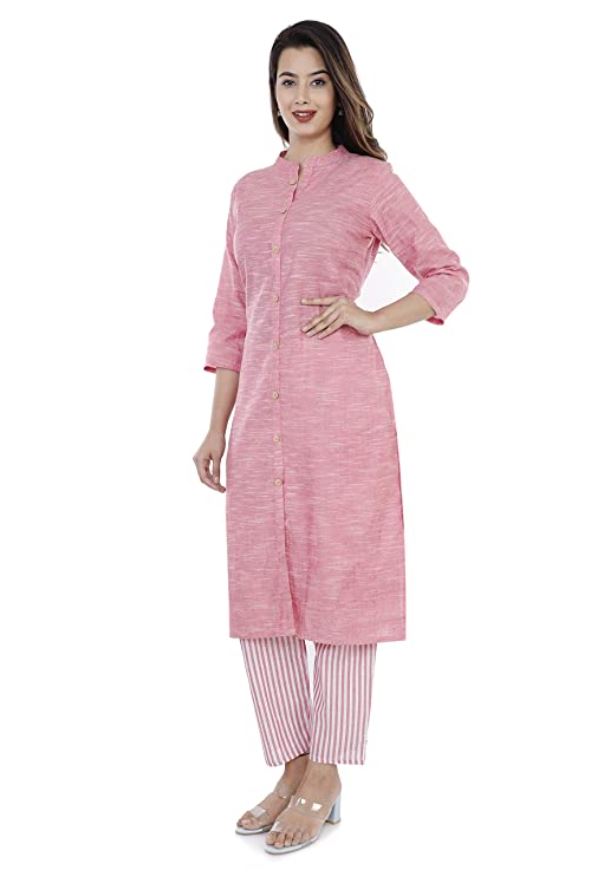 You can buy trendy khadi kurta and pant set here.
Yoga wear is also available for both men and women. Khadi is a handspun, handwoven natural fibre cloth that is good for all weathers. Market near both Ram and Laxman Jhula has ample of shops selling Khadi products. Many of them are government approved shops with fixed prices.
Address: Khadi Bhandar on Laxman Jhula Road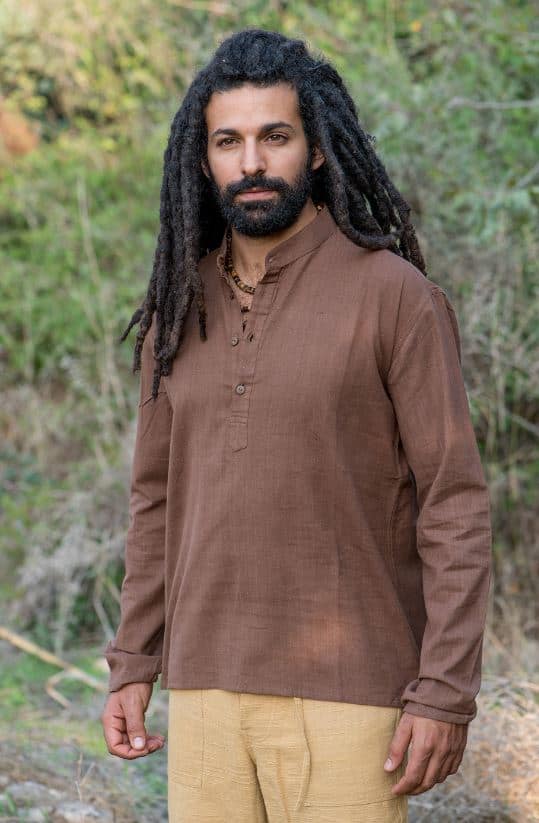 5. Wooden toys and stamps
Rishikesh Uttarakhand has many shops that sell sturdy wooden toys. You may find wooden tractors, animal shapes, kitchen set, rattles or puzzles made from polished wood without any toxic paints or plastic. These are environment friendly and long lasting. I saw a couple of shops near the Laxman Jhula parking selling wooden toys.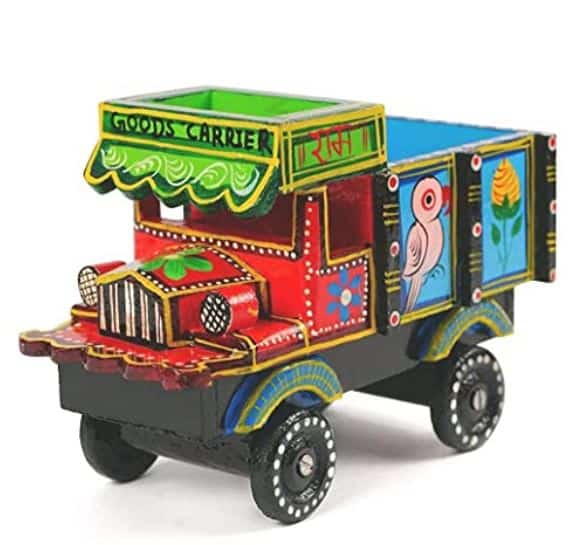 You can buy wooden toys here.
You can also buy wooden stamps that can be used for block printing on clothes or henna designs on your body. You should check them out for sure. They will make a lovely gift for an art lover.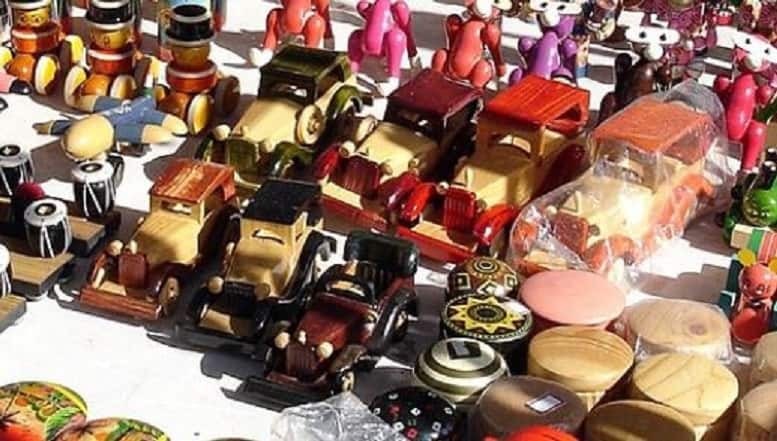 6. Kwality's caramel stick jaw toffee: Shopping in Rishikesh
Dehradoon's famous Kwality stick jaw toffee has a long history. And if you would want to taste a piece of history then you should get a box of this confectionery. These toffees are cooked in small batches in copper kettles and are very addictive.
Kwality sells them in two flavours – caramel and coffee. It comes in a pack of 400 gms and 200 gms and is easily available at the Dehradoon airport. I tried the Landour Bakehouse caramel stick jaw toffee and found it better. But even Kwality ones are very tasty. This will make a wonderful gift for a food lover.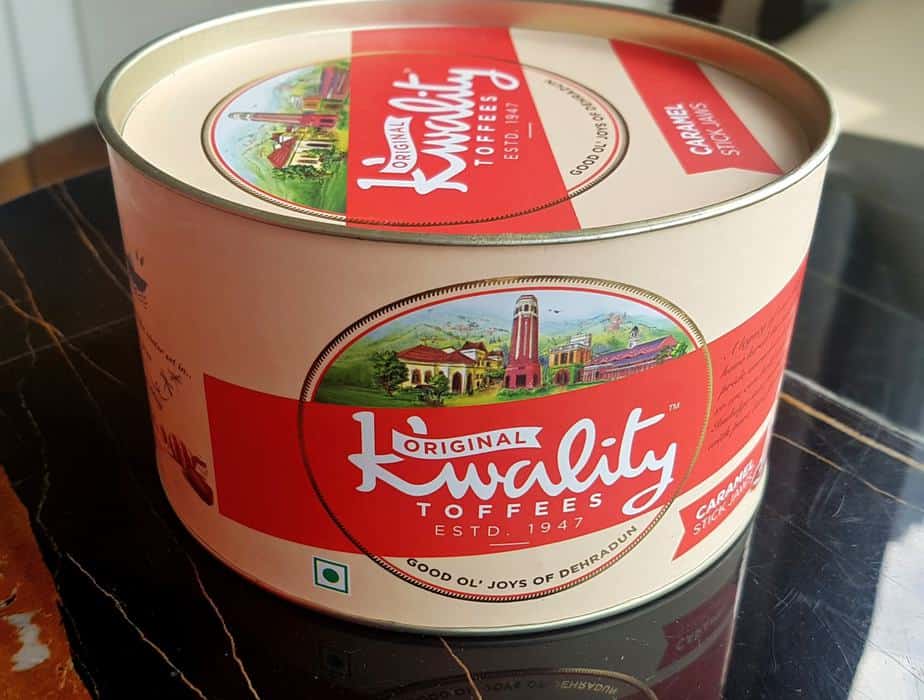 7. Embroidered bags and pouches
Shops around Ram and Laxman jhula in Rishikesh Uttarakhand also sell beautiful, embroidered cloth bags and pouches. The colourful motifs made from silk threads along with golden dori work make this look very appealing.
You can buy embroidered clutch online here.
It can be used it to keep knick-knacks, make up or other items, and can be very useful. Shopper bags are very handy and look trendy when you are trying to use cloth bag instead of plastic. An ideal gift for the ladies of the house.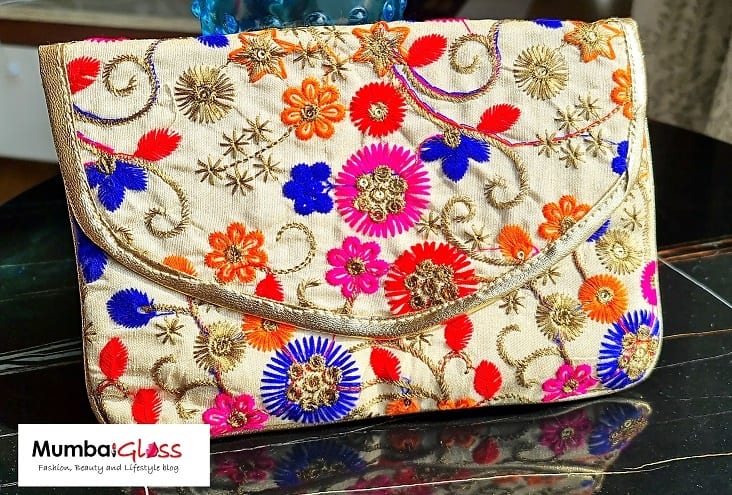 8. Wicker bags and baskets
You will find many shops selling wicker bags and baskets in this area. This technique is quite popular in Bali and a few artisans prepare this from the eastern part of India. Artisans in Rishikesh, especially from the Kumaon region prepare such beautiful bags and sell in this area.
Wicker is a technique for making products woven from any one of a variety of pliable plant materials, like jute, threads, etc. You can visit the store at Rishikesh or order online. To order these bags online, you can check Insta account of 'Your Rishikesh Store' (@yourrishikeshstore) else buy it here.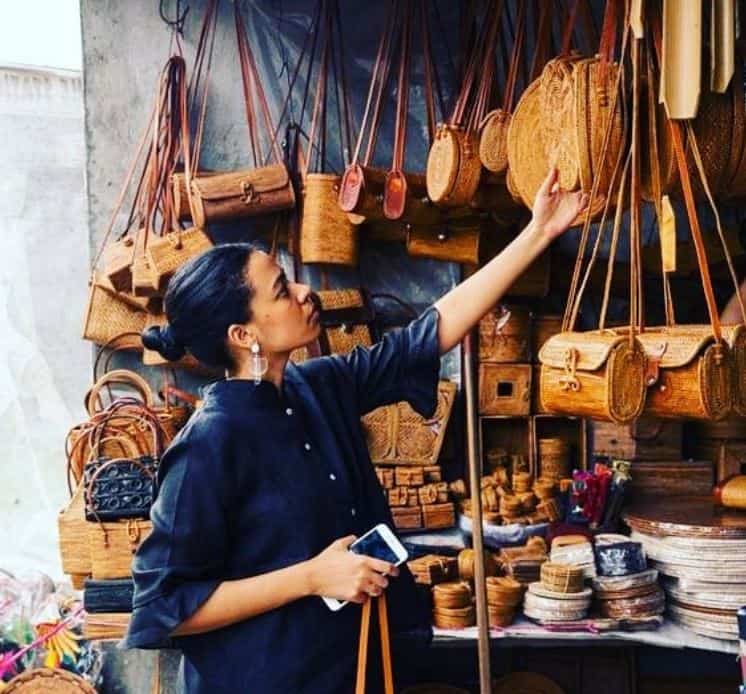 9. Jewellery and artifacts made from precious and semi- precious stones
You will find several shops selling jewellery or artifacts made from precious and semi-precious stones. Not only that, but even roadside vendors sell beautiful pendants and rings made from semi-precious or unique polished stones and sell at a throwaway price.
You will find many shops selling these along the Parmarth Niketan road near Ram Jhula. Sudha Chandan Mahal and Brijwasi Gems and Jewelers on Parmarth Niketan road are few of the popular stores.
You can also buy them online here.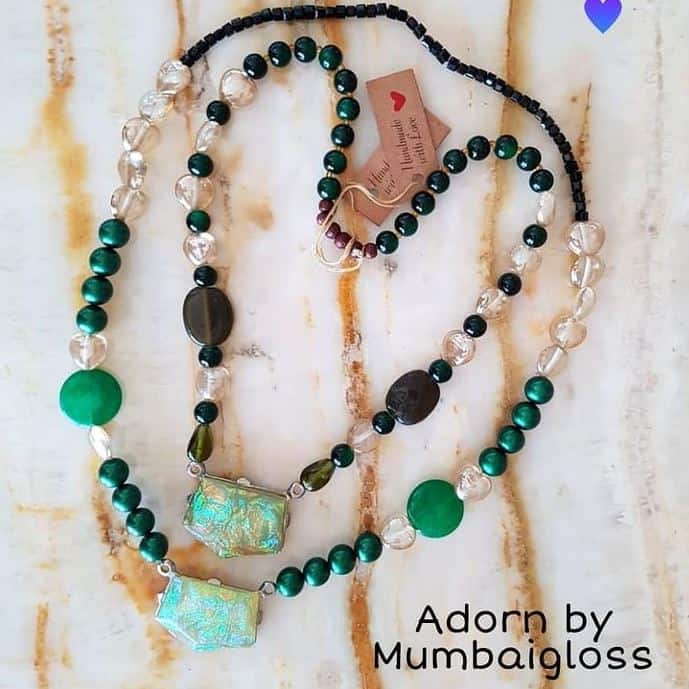 10. Spiritual fashion jewellery
Spiritual and fashion jewellery made from alloy, silver, Rudraksh, colourful beads are being sold in various shops.
Motifs like Om, Markaba, Pyramid, Metatron, cross and other sacred geometry symbols can be found in these. Beautiful and valuable for those who practice mediation and feel a connection with the universe. You can buy them online here.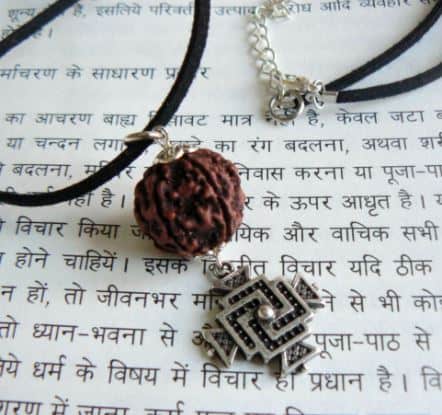 11. Old coins
Many roadside vendors in Rishikesh Uttarakhand trade in old coins, especially around Parmarth Niketan lane. For a coin collector, it might be one of the best gifts that you can get from Rishikesh.
You may discover unique old coins or commemorative coins. Sometimes, you may find foreign coins too. If you have the patience to go through these piles, you might find some rare treasure. You can also buy them online here.
12. Bel squash and Buransh pickle in Rishikesh Uttarakhand
Bel is a unique fruit found in the eastern part of India. Bel leaves are used during Shiv puja. Buransh is a red colour flower that grows in Uttarakhand only. If you go in the summers (April-May) you might find squash (sharbat) made from Bel fruit.
You can also find pickled Buransh flowers. These have medicinal properties and are wonderful accompaniments to your summer diet. Definitely, a wonderful gift for a health-conscious friend or family member.
Buy sugar free/diabetic friendly Buransh squash.
Buy Buransh Herbal Green tea with lemon grass.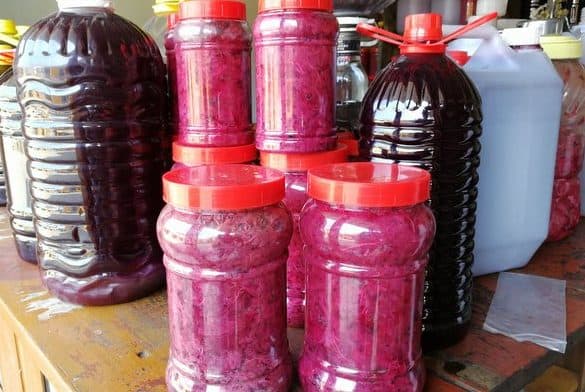 13. Garhwal wool and craft shop
If you are looking for good quality woollen clothes, then this is where you should go. From trendy jackets to scarves and stoles, to shawls, you will find everything woollen in beautiful, colourful patterns.
You can buy colourful wool for knitting here.
This is one of the busiest shops in Rishikesh Uttarakhand. The store has all kinds of apparels including yoga outfits and T-shirts inscribed with religious idols and symbols.