Are you looking for places to eat with family in Rishikesh Uttarakhand? Especially, with the kids?
Eating in Rishikesh could be a challenge if you are a serious non-veg eater. The city is filled with cafés and restaurants offering various vegetarian cuisines.
But when it comes to children, we are a bit cautious and want them to have a wonderful experience along with good and hygienic food. Here is a list of places to eat with family in Rishikesh with the kids that serve good food with a unique experience.
1. Chotiwala near Ram Jhula
We ate at a multicuisine local restaurant called Chotiwala. The original Chotiwala restaurant is located near Ram Jhula. There are two adjacent restaurants with the same name. Don't go to the first one. The second restaurant is the original restaurant serving vegetarian food since 1950's.
There used to be a cartoon character named after Chotiwala in a reginal language cartoon book. Kids were amazed to see a pot-bellied man seated in front of a restaurant with painted face. His 'Choti', pigtail defied gravity and he greeted his guests with a hand gesture called 'ashirwad'.
You will find north Indian and south Indian delicacies on their menu. Don't bother to try other food like white pasta. Go for only Indian cuisine.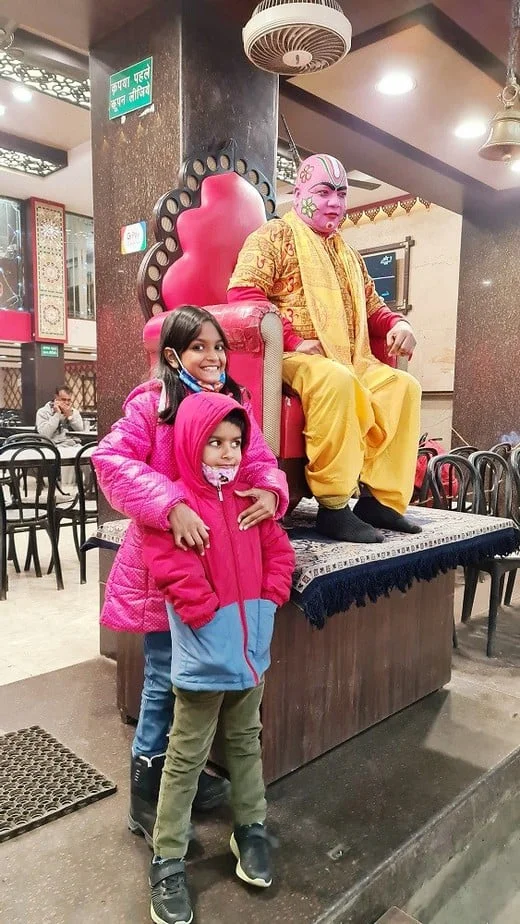 2. Kaafe near Ram Jhula
For good pasta and pizzas, you can go to 'Kaafe', a quaint little café on the river side above the shops on Parmarth Niketan lane, near Ram Jhula. The café is small but hosts a mini library, a guitar for the happy souls, some Tibetan artifacts and great food.
I tried the pink pasta and cold coffee and totally loved it. They also serve Maggi and tea. The thin crust pizza was loaded with cheese and was extremely appetizing.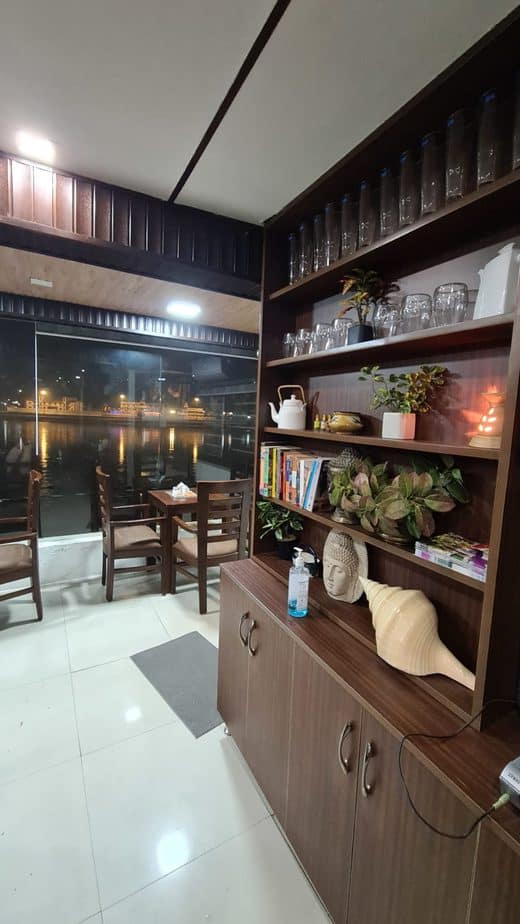 3. Little Buddha Café near Laxman Jhula
Little Buddha Café near Laxman Jhula offers delicious and affordable food with a great view. It is located next to the river and gives an uninterrupted view of the valley. It serves milkshakes, cakes, pancakes, momos, enchiladas and several other snacks.
It is designed like a sea-side shack with Tibetan décor and is located on the first floor. Narrow steps lead to the café. The kids will love the fun ambience and the lip-smacking food options.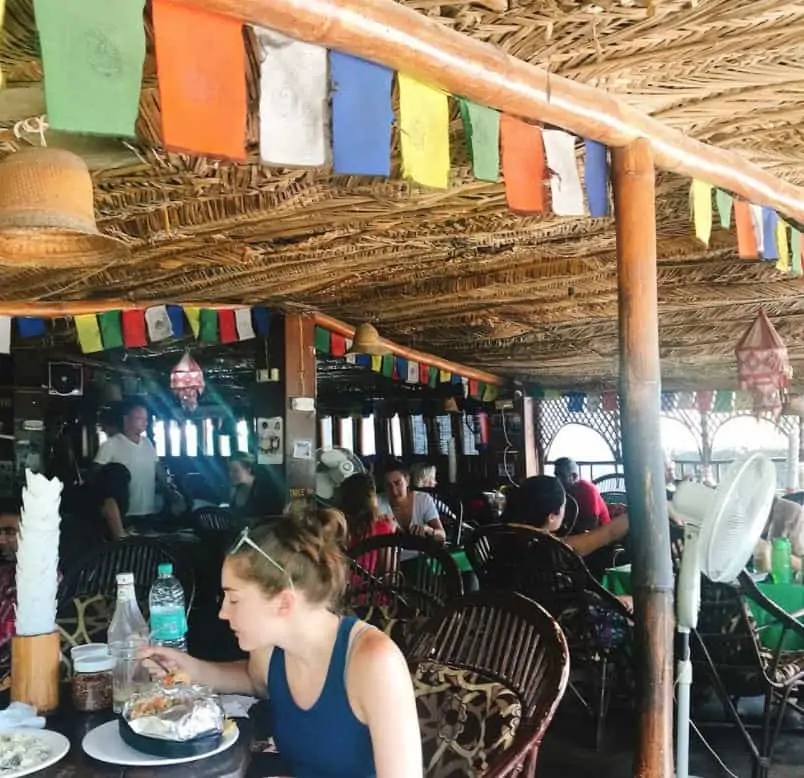 4. Jal & Jalebi – river side fine dining restaurant at hotel Ganga Kinare
Jal & Jalebi is a beautiful multicuisine vegetarian restaurant that offers fine dining with outdoor seating by the river Ganga. It is located at the hotel 'Ganga Kinare'. You can order Indian thali or choose from the kid's menu. There are ample of choices in a la carte.
They also offer buffet menu. This restaurant is more popular for its ambience than food. The garden next to river ganga, outside seating and folk singers belting out local hits are its USP.
The kids can explore the beautiful place and try snacks from their kid's menu and enjoy live music in the evening.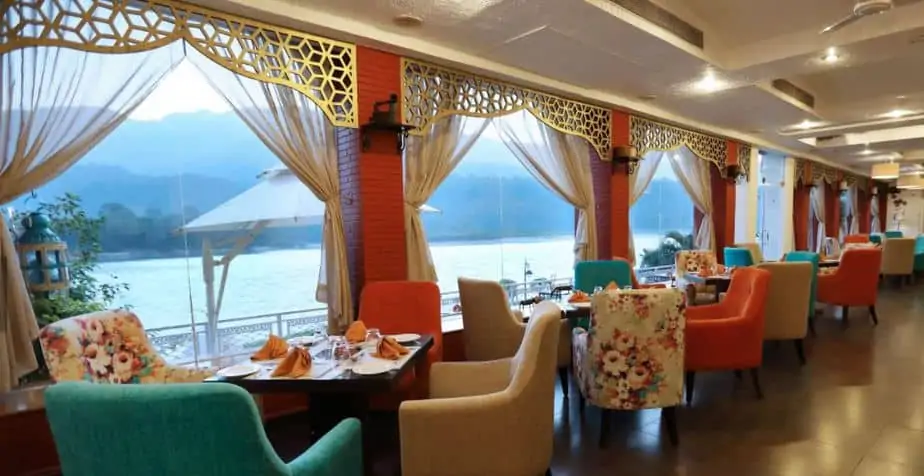 5. The 60s Life – serving gluten free, vegan food at Green Hills
The restaurant has an outdoor garden seating and indoor seating. It serves gluten free and vegan food so kids who follow special diet can come here and eat. Burgers, pastas, pizzas, Lasagnes as well as Thai and Chinese food is available here.
The staff is flexible to staff ingredients if it doesn't suit you. It is a calm and peaceful place, near to nature, and serving fantastic food consistently to its customers since a decade.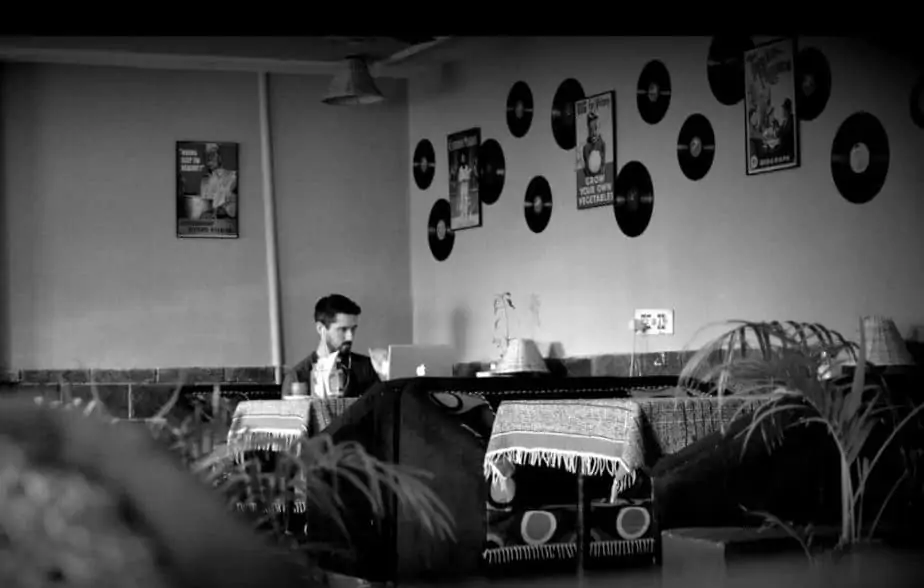 Street food in Rishikesh
If you are in Rishikesh and you don't try Ramphal then it's a shame. The tangy and tasty Greenish Purple fruit is available only in this region. It is full of seeds which add the crunch and the fibre to the otherwise fleshy fruit.
It is served with a special masala made with cumin powder, salt, sugar powder and ground pepper. The fruit is unique to the area so if you like it, you can ask them to pack it for home.
We carried it back to Mumbai in our check-in luggage. Beware, the purple colour from the fruit can stain your hands and clothes. Though, it comes off when washed.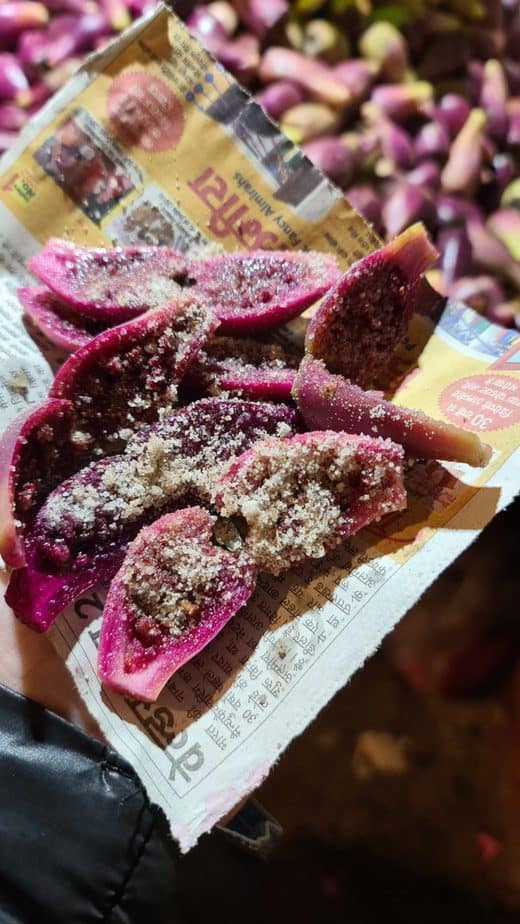 There are several street foods like sweet potato chaat, poori bhaji, chole bhature, sweet meats that the kids can try in Rishikesh. I believe in 'Travel global but eat local' and it's a good idea to introduce the kids to all kinds of food from different parts of our country.
So here is my list of places to eat with family in Rishikesh. I hope you liked this blog.
You can also read my blogs on the places to visit in Rishikesh with the kids. Also, which other places you can go around Rishikesh with the kids. You can check the shopping guide for Rishikesh to get the best gift from friends and family.
You can also read about the 10 day Vedanta classes in Rishikesh at Dayananda Ashram.
For more such articles, subscribe to Mumbaigloss.