Looking for Vedanta class to start your spiritual journey? We all are spiritual beings who are having a human experience!
Usually, people turn towards spirituality during the later years of life. But a few of us decide to follow the path of spirituality early on, while keeping up with our regular lives.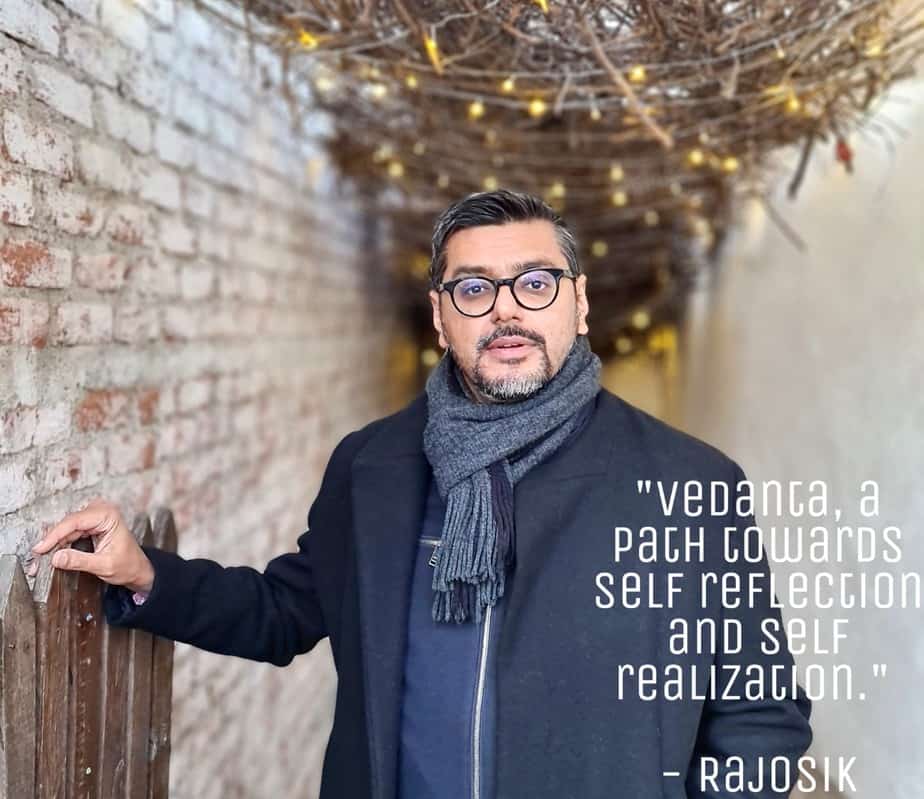 When Rajosik Banerjee, a Partner in a large consulting firm decided to explore his spiritual side, he came across a 10 day Vedanta retreat in Rishikesh, that promised him an introduction to Vedanta philosophy and Shri Bhagwad Gita.
Spiritual Family and the quest for spiritual awakening
Having seen his deeply spiritual family as a child, it was natural for him to try and understand the Vedantic philosophy and the purpose of life. Early on, he learnt from his elders that Vedanta was a powerful source of knowledge that still remained untapped.
Being a proud Hindu, he wanted to explore his rich culture and Vedanta philosophy even more. Without wasting any time, he enrolled for this retreat that spanned from 02 December 2019 to 11 December 2019 at Rishikesh. The retreat was at Dayananda Ashram, conveniently located at the banks of river Ganga.
About Rajosik and his quest for Vedanta
Rajosik Banerjee became a Partner in a leading Consulting Company at the age of 36. In no time he was able to successfully grow his practice many-folds. His practice was recognised as one of the fastest growing, and he was recognised to be a part of the coveted Global Leadership program of the firm.
He achieved success at a very young age. But that came with a price. He felt that work stress was getting the better of him. He was extensively travelling for work and meeting new people, yet he felt that the real connections were missing. That is when he started feeling that life was more than just professional and personal success.
He decided to turn to spirituality to unwind. He started looking for answers that he was always curious to know like "Why am I here? What is the purpose of life? What are the causes and effects of human life and karma? Is there a larger purpose than what I am doing today?"
While he was searching for Vedanta philosophy and classes, he came across the spiritual retreat in Rishikesh. He felt that the 10 day Vedanta retreat at Rishikesh might help him get answers to these questions.
At first, he was sceptical if the retreat at Dayananda Ashram would give him what he was seeking. While he believed that he would get his answers with Vedanta, but an iota of doubt was always there in his mind. He was unsure if Vedanta was for him.
When you feel a little lost in life, you always seek help from your anchor. In his case, it was his elder brother, his family, Jayanta Banerjee.
Jayanta, a Partner in a leading Private Equity firm, was also dealing with work stress day in and day out. Rajosik persuaded his elder brother to join him in this quest. Jayanta was more than happy to join him. Both the brothers wanted to give the retreat, an honest shot. Worst case, the retreat would have become a detox break from work stress and life in general.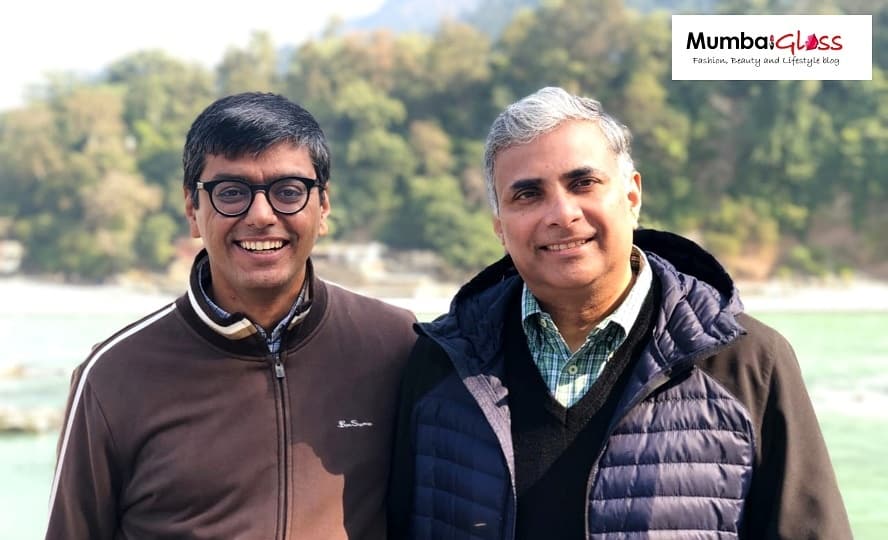 Sometimes, it is important to defocus from life's goals with the help of spirituality. Spiritual studies help individuals and leaders of various organizations to be more objective, dynamic, and compassionate in an increasingly interconnected and complex world. So, it was a chance that they both decided to take.
After the retreat registration, Rajosik was connected with his teachers Neema Majmudar and Surya Tahora, a husband-and-wife duo who conduct these retreats every year at various locations.
About Vedanta Teachers: Neema Majmudar and Dr Surya Tahora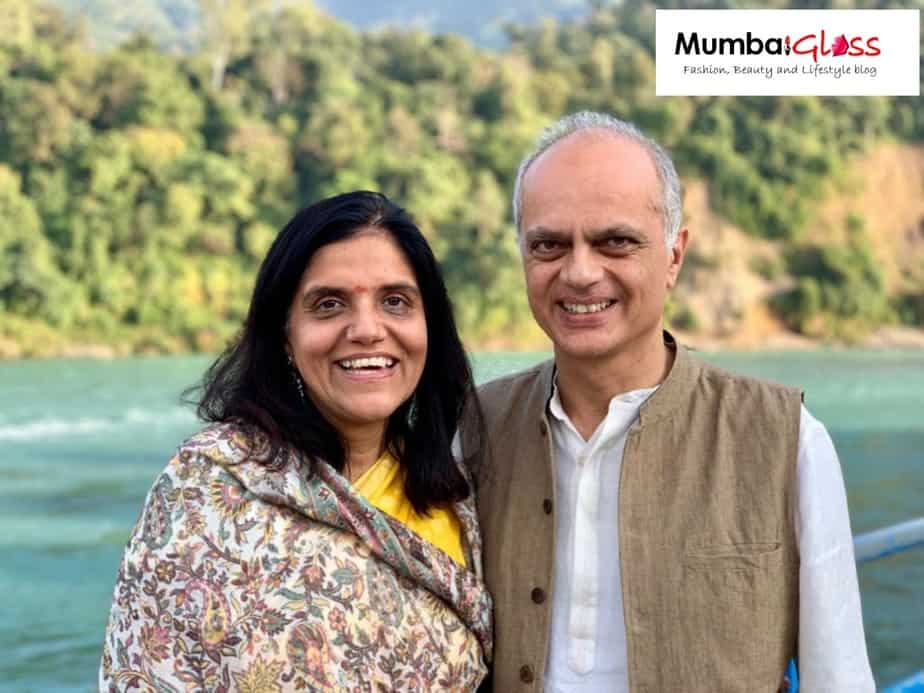 Since 1999, Neema has been teaching Vedanta and giving conferences, conducting seminars and retreats across the world. The seminars and retreats that she conducts with her husband Surya incorporate concepts of Indian Philosophy with Western Psychology, Ethics, Physics, Neurobiology and Management. For more information, you can visit her website Wisdom of Rishis.
Neema has been studying Vedanta for the last 25 years and followed a three- and half-year residential course with Swami Dayananda at Coimbatore from 1995 to 1998.
She has completed Master's in International Affairs from Columbia University. She has worked at the United Nations in New-York, Fiji and Bangkok.
Dr Surya Tahora is a PhD of Indian Philosophy and Sanskrit, Doctorate in Pharmaceutical and Biological Sciences for the Industries and an MBA from IAE Aix-Marseille School of Management, France.
He specializes in Eastern Philosophy, Meditative Practices, Cognitive Neurosciences, Leadership Development, Personal Growth and Ethics.
Impressed by his teachers' achievements, Rajosik decided to venture out into the unknown waters of Vedanta and spiritual studies. He had no expectations from the retreat but knew that this will change him for the better.
About the curriculum and learning
Rajosik found the curriculum and orientation to Vedanta studies impressive.
The whole day panned out with deep studies about Vedanta, Bhagwad Gita and breaks in between, where you could go by the river side, hear the powerful flowing water of Ganga, feel the calmness encompassing the vicinity, and feel detoxed and rejuvenated.
Atma Bodh classes helped him to understand many concepts of Vedas. In depth study of chapter 12 of Bhagwad Gita taught practical lessons about life.
Meditation techniques taught him how to calm the mind, Tai Chi helped him to learn how to get the perfect balance of spirit, mind and body and last but not the least, satsang helped him to get answers to all the questions that used to arise in his mind as a learner.
There was so much to learn and absorb from the teachers and people around him. There were 45 people from various nationalities in their group. Students from Germany, France, America, Australia, Romania, Israel and India were part of this retreat.
It was a big group with the aim to learn Vedic philosophy and lessons from Bhagwad Gita. They all had one pursuit, to understand themselves better, to find their true purpose and learn about multiple laws of nature or Ishwar that influences them.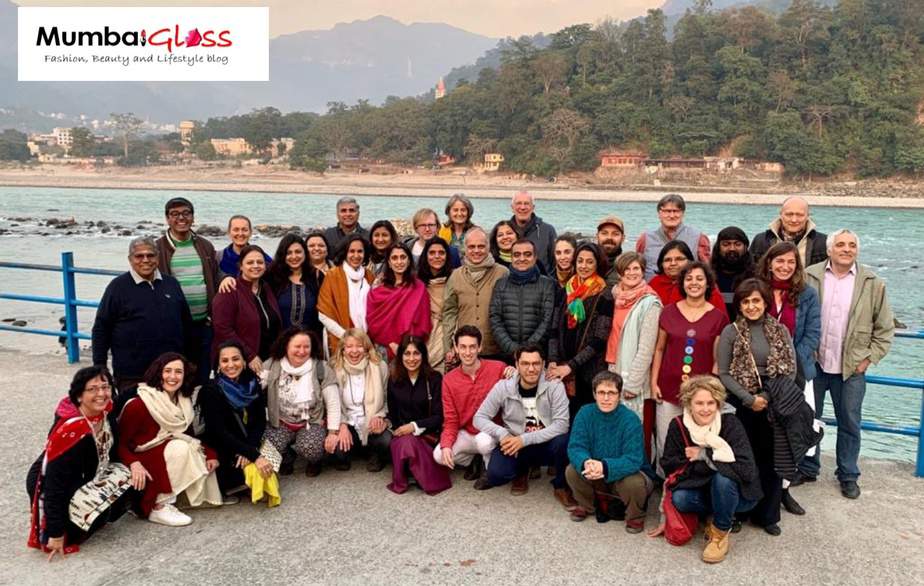 Chapter 12 of Bhagwad Gita on Devotion or Bhakti unfolds how we can shift from limited individual perspective to recognizing Isvara – all knowledge and all power pervading the universe, which enables us to live our life with a wider meaning and purpose.
As per Vedanta philosophy, Ishwar is सर्वज्ञ सर्वशक्तिमान. Ishwar or god is not one person/devi/devta but the ultimate consciousness that is made from 'all knowledge and all power'.
Advaita (Non-dual) Vedanta explained the intricacies of:
1.Who are you, what is the nature of the cause of the universe, what is the universe itself
2.Understanding the nature of 'I' through a series of enquiries by looking at 'pramanas'
3.Interactions of you and the world and its interconnectedness, thereby unlocking infinite possibilities
4.Understanding relationships between unmanifested potential (Maya) to the manifested world (Ishwara) which is a function of time, space and object.
5.Understanding of Vedanta philosophy going beyond Empirical Reality to Ontological Reality how quantum physics explains aspects of spirituality.
You can purchase the book Introduction to Vedanta by Swami Dayananda to get an idea about the philosophy.
The retreat also helped him to understand the meaning 'I' which is Aham, understanding of physical body, subtle body and causal body and an individual's relationship with infinite possibilities of the universe.
The retreat, a humbling experience
Rajosik, who had yielded to the demands of the corporate life and was trying to find the true meaning of life, found this retreat truly humbling. This retreat also gave him an opportunity to connect with people at a different level.
He met people from various age groups who had travelled the world for the retreat. From industrialists to government officials, to hoteliers, to journalists, to artists, to homemakers, to yoga teachers, the group was diverse but with one goal.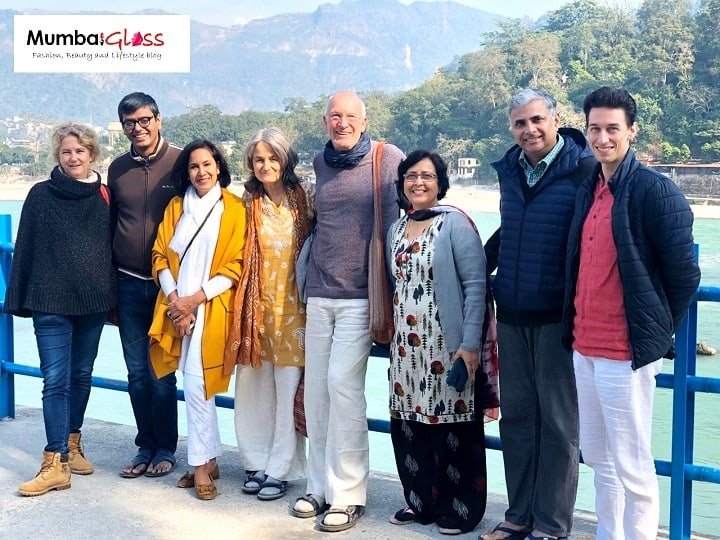 While there were diverse set of participants, but there was no air or one-upmanship in that group that you usually find in the corporate world.
Everyone was there to get spiritual learning. Each one of them was unpretentious and accepting, who wanted to make a difference in their own way, to the people and the world around them.
He was astounded to hear several awe-inspiring stories of his fellow learners and his teachers Neema and Surya, and how in spite of them having academic and professional accolades, they decided to dedicate their lives to Vedanta education.
A young girl called Elisa travelled from Germany to Rishikesh, to teach underprivileged kids around the ashram. That is her calling at the age of 25. So, people who feel that being spiritually inclined in the 40s is too early, can definitely open up their minds to the idea that being spiritual is not subject to age.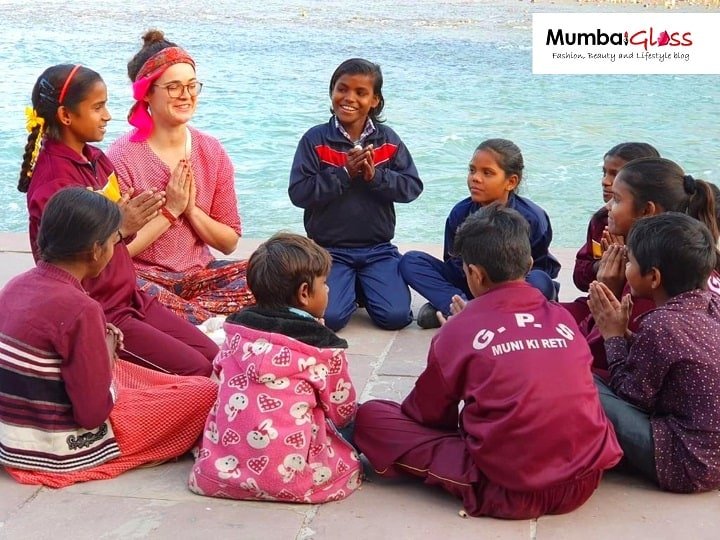 Their day used to start with a prayer to thank the almighty for the knowledge that they were about to receive. Prayers before the class:
ॐ सह नाववतु ।
सह नौ भुनक्तु ।
सह वीर्यं करवावहै ।
तेजस्वि नावधीतमस्तु मा विद्विषावहै ।
ॐ शान्तिः शान्तिः शान्तिः ॥
Om Saha Nau-Avatu |
Saha Nau Bhunaktu |
Saha Viiryam Karavaavahai |
Tejasvi Nau-Adhiitam-Astu Maa Vidvissaavahai |
Om Shaantih Shaantih Shaantih ||
Meaning:
May the Lord (being a source of blessing) protect both of us (teacher and student). May he nourish both of us (with knowledge). May both of us make effort for capacity (required for knowledge to be imparted by the teacher and to be received by the student).
May what is studied by us be brilliantly clear (meaningful, free from vagueness). May we not be subject to any kind of misunderstanding (so that this communication is complete).
Let there be freedom from three possible obstacles (that can deny shanti and become a hindrance to the pursuit of knowledge – like obstructions from forces over which we have no control, disturbances from beings around us and factors centred on ourselves).
During the retreat, Rajosik learned Vedic chants with stress on correct pronunciation, intonation, and pace.
The retreat taught Rajosik many important things about life, his relationship to the world around him and how to cope with the constant physical and emotional stress that comes with a global role.
He learned the importance of self-reflection, empathy, and forgiveness. He found motivation in learning about the ancient philosophy of the Rishis and how he can implement these learnings in his day-to-day life.
What were these learnings?
Learning 1: Chants have the power to heal
Geeta Diwas was celebrated in the ashram on 8December 2019 where monks chanted for 2 hours at the prayer hall of the ashram. It felt transcendental and absolutely unreal. The sound of the chants created an acoustic marvel. Mind and body, both felt refreshed and energised during that prayer room session.
Learning 2: Learn to respect everyone's choice and become a part of their happiness.
Rajosik was also fortunate to witness a Vedic marriage of a Romanian couple Rukhsandra and Vio during the retreat. The marriage was performed by the ashram priests with Vedic customs and was blessed by their teachers Neema and Surya.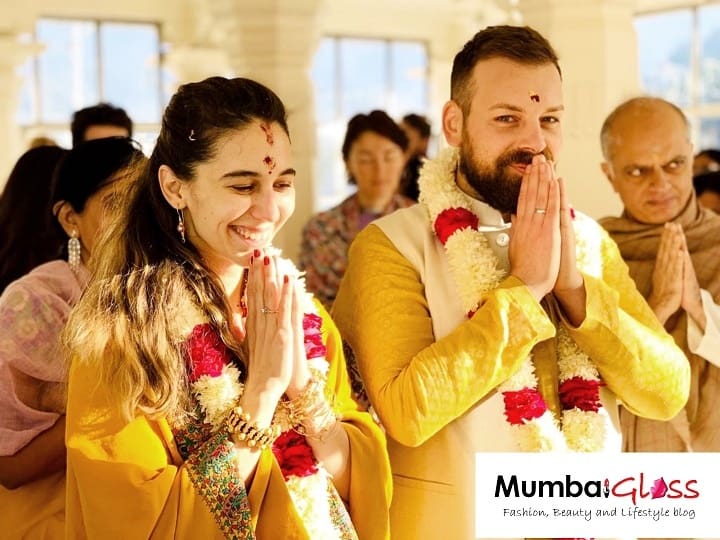 Learning 3: Serving the needy gives true happiness. Be benevolent!
The ashram serves food to the poor and the needy every day during lunch time. It is called the Bhandara. It taught Rajosik the importance of giving away to the needy.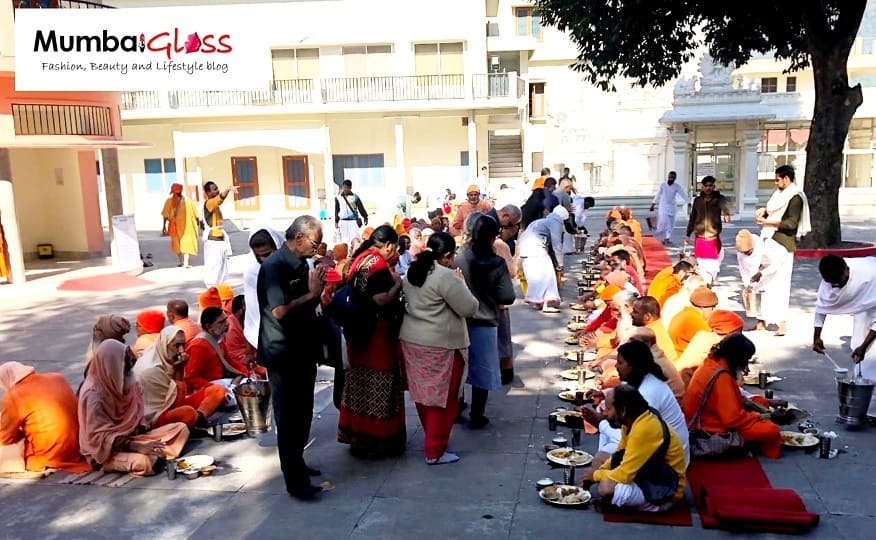 Learning 4: Simple things can give immense pleasure!
The simplicity of the ashram life taught him that good things in life need not be complex.
Learning 5: Real connections can happen in today's world. Your effort to be in touch never goes waste!
The last day of the retreat saw all the batchmates dispersing by afternoon. They all said goodbye and headed for their own destinations. Some flew back to their respective cities. Others decided to stay a bit longer to explore Rishikesh.
They are still connected over calls, messages, and weekend classes with their teachers.
About trip itinerary:
How to reach Dayananda Ashram from the airport or the railway station?
Dayananda Ashram is located near Muni Ki Reti at the banks of river Ganga. You can easily reach the ashram by car. The ashram arranges for a pickup from and drop to the Jolly Grant Dehradun Airport which is 40 kms away from Rishikesh as well as the Haridwar railway station. It takes around 45 minutes to reach the ashram from the airport and from the station.
The address:
Arsha Vidya Pitham (known as Swami Dayananda Ashram, Purani Jhadi), PO Box 30, Purani Jhadi, Rishikesh – 249 201, Uttarakhand, India
To organize your taxi transportation from Dehradun Airport or Haridwar train station to Rishikesh, you can book directly through the ashram website.
What is the cost?
The cost for this retreat consists of two elements (1) Donation to the Swami Dayananda Ashram (covering accommodation, three vegetarian meals per day for the entire retreat duration) (2) Donation to the teachers (covering all Vedanta sessions and course material)
Indian Residents (per person for entire retreat)
To the ashram
Rs 12,000 (single occupancy) Rs 10,000 (double occupancy)
To the teachers
Rs. 10,000 – Rs 12,000
Overseas Residents (per person for entire retreat)
To the ashram
USD 300 (single occupancy) USD 250 (double occupancy) or above
To the teachers
USD 250-350 or above
*(Price published as per 2019 retreat information. Subject to change.)
The payment of the donation to the ashram is organized by the teachers one day after your arrival. For Indian nationals, donation to ashram is exempt from tax under section 80G.
Is there a deposit?
Yes. Indian nationals need to pay Rs 5000 as the deposit money during the time of registration. People outside India can pay 100 Euros through Paypal. To register, you can use the following link.
What happens upon arrival?
Upon arrival, the voucher for booking confirmation needs to be presented at the reception so that the ashram staff can help you with allocating a room. The no-frills rooms are available on the ground floor and the first floor. Reach early during the day (a day before the retreat start date) so that you can get a room of your choice.
How are the rooms?
The rooms are basic but clean. Bed and beddings are provided with an attached toilet. Few of the rooms have a wardrobe. You should carry your own toiletries and towel during your stay. If you forget to carry any toiletries, you can buy them from the local market right outside the ashram gate. Beddings are changed upon request and rooms are cleaned for a small fee.
The ashram is quiet and serene. You will find greenery and ganga flowing right behind the ashram. The water filters are located on each floor so that you can fill up drinking water during your stay. You can opt for single or double occupancy rooms depending upon your requirement. The bathrooms/shower facilities with hot water are attached to each room. They are simple, clean, and functional. There are fans in each room.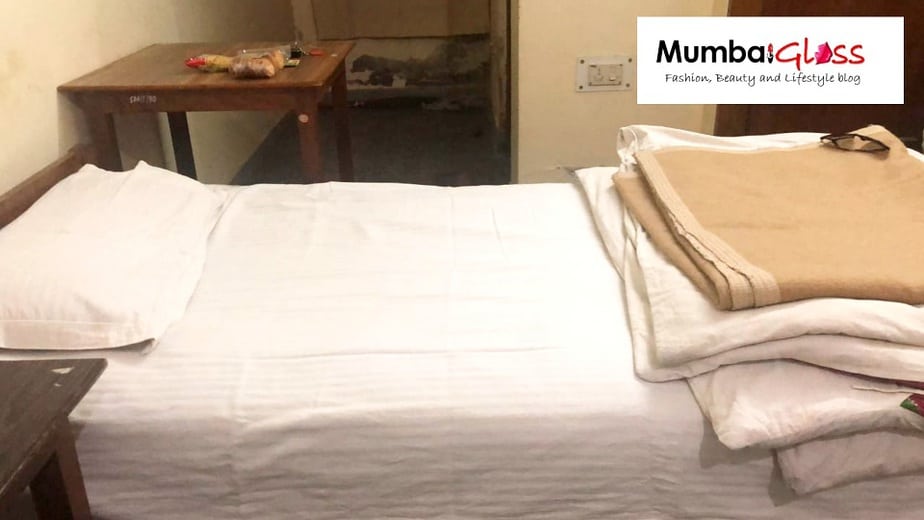 Is there wifi/internet in the room?
There is an Internet access and Wifi connection. You can also make telephone calls from reception.
What to wear?
Even though there is no formal dress code, Indian clothing such as salwar kameez, saree for women are preferred, without any colour barriers. Pants with long tops are also ok. Men can wear kurta/pyjamas or pants/shirt. Do carry woollen wear as Rishikesh can get very cold during winters.
What is the daily routine?
The day starts at 7 am with meditation class followed by breakfast. Vedanta classes happen between 9 am to 1 pm. There is a gap of 1 hour from 10:30 am to 11:30 am that you can utilise to socialize with the fellow learners or just observe the ashram life. Tea and coffee are available at this time. Lunch is 1 pm onwards. Post lunch you can rest in your room or engage in other activities. Tai-Chi class is held between 3:30 pm to 4:15 pm which is followed by Vedic Chants class between 4:30 pm to 5:00 pm. Bhagwat Gita class is held from 5 pm to 6:30 pm. Dinner is served at 7 pm. Satsang or Q&A session happens between 8 to 9 pm.
How is the food?
The ashram serves simple, vegetarian and sattvic food. Daal, rice, khichdi, roti, sabzi, papad and pickles. It is served at the ashram canteen. Tea and coffee with biscuits are also served during the breaks.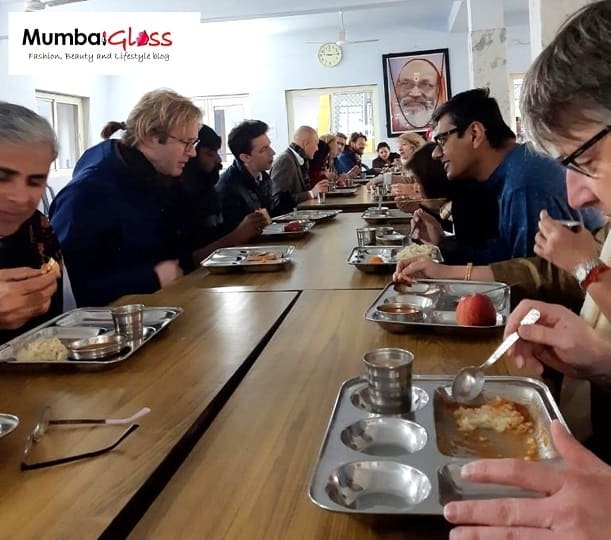 Are there any provisions for laundry, ironing of clothes?
A dhobi sits right at the gate of the ashram, who collects the clothes from the residents and guests. He washes and irons the clothes for a fee.
What are the other activities that one can participate apart from the classes?
The routine for 10 days is pretty busy. You will hardly get time to venture out. But during the retreat, batch mates group together and visit local shops for tea and snacks post Satsang session. Gayatri Tea Stall outside the ashram's main gate serves some amazing lemon tea.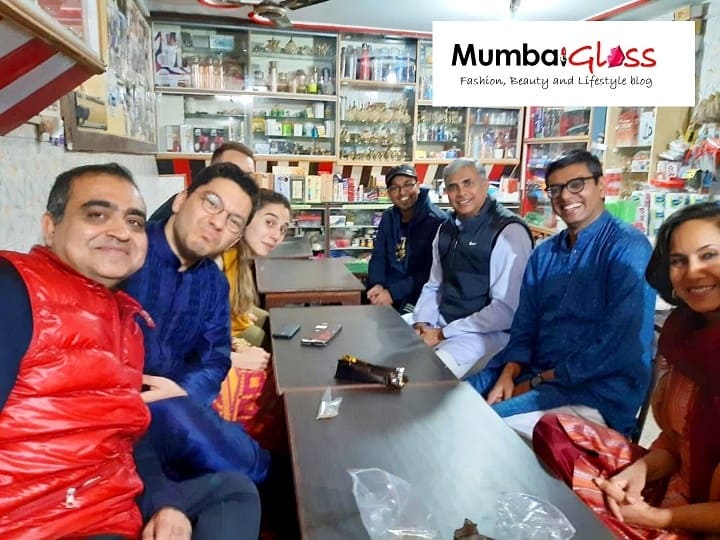 Sometimes the batchmates go across the river to witness Ganga Aarti at Parmarth Niketan which happens at 6 – 7 pm every day and follow it up with a dinner at Chotiwala across Ram Jhula.
Early morning walk on the promenade towards Ram Jhula is another wonderful experience. You can see the natural beauty of this place minus the crowd. You can enjoy the sound of the flowing river, birds of various kinds hopping across the promenade or perched on a rock, and observe the city gradually waking up to its daytime hustle and bustle.
Dip in the freezing Ganga water is another activity that the batchmates usually participate. There is a ramp right outside the ashram's back gate that will lead you to the deep Ganga water. Strong chains are installed for grip and safety. If you forget to carry clothes for the dip, there are options to buy from the local market.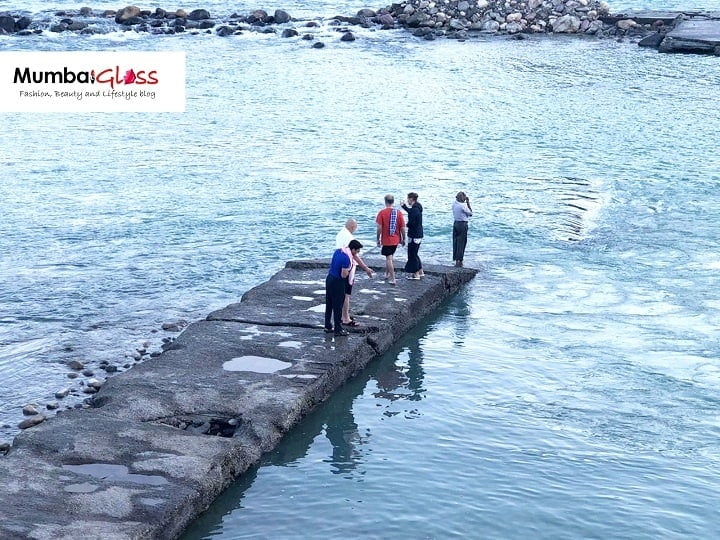 The 10 day Vedanta retreat at Dayananda Ashram in Rishikesh was a life changing event for many. It helped people to become better and amplify which was already good about them.
Do give it a try!
You can check my other blog posts about traveling to Rishikesh with the kids. Places to visit around Rishikesh like Rajaji Naitonal Park, etc. with the kids.
Buy The Encyclopedia of Indian Philosophies, Volume 3: Advaita Vedanta up to Samkara and His Pupils: (Princeton Legacy Library, 3048) Hardcover
*Some links included in this post might be affiliate links. If you purchase a product through one of them, I will receive a commission (at no additional cost to you). I truly appreciate your support of my blog.
You can post your questions in the comment section below.
You can also check our other blogs about Rishikesh.
Popular places to eat in Rishikesh
For more lifestyle posts please subscribe to the blog here.