Have you planned a trip to Adlabs Imagica in monsoon with young children? Do you know which Imagica rides are suitable for young children? If not, read on.
Imagica was on my list from a very long time. As my daughter was younger, I avoided going to the park thinking that it might not have any activities for her.
I had seen banners of the thrill rides like Nitro (huge roller coaster), Scream Machine (pendulum) and other scary looking rides and always thought that the place was meant only for the thrill seekers.
But my perception was proved wrong when I visited Imagica this August in 2018. Imagica in monsoon is beautiful. I recently visited Adlabs Imagica again with my 5 year old son in March 2021, right before the lockdown.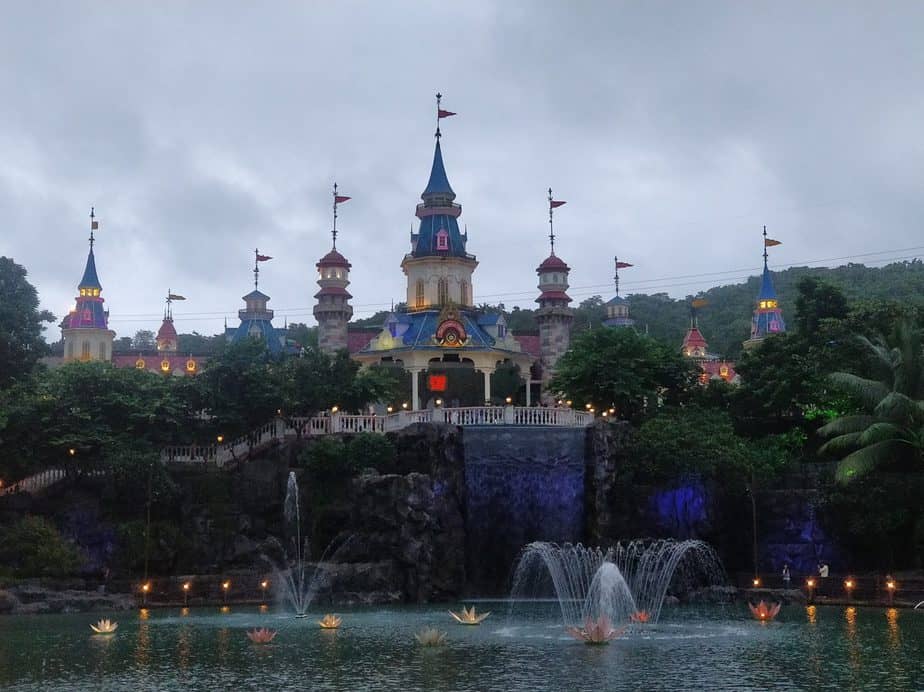 How to reach Adlabs Imagica?
Adlabs Imagica is 75 Kms away on the Mumbai Pune Expressway. It is located after the Khopoli toll if you are going from Mumbai. It took us nearly 2 hours to reach the theme park from central Mumbai. It was a rainy Saturday and I thought that the weather was great for an outing.
Thankfully, the crowd was limited and we had a good time at the park. We entered at 11 am and left only after 8 pm. Many of you might be thinking that what did we do for the entire day. Which all slides did we ride, given that my daughter is just 6 years old?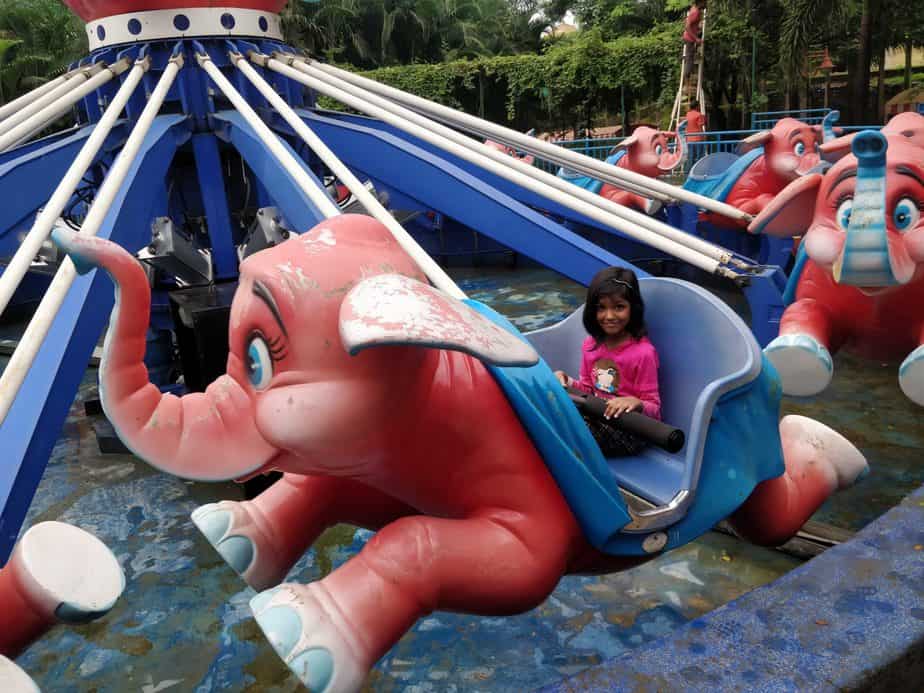 List of the slides/attractions we enjoyed
Adlabs Imagica rides with young children is fun. You get to relive you childhood again with them. After getting our tickets from the ticket counter, we headed towards the outdoor kiddie slides. Happy Wheels, Humpty's Fall, Wagon-o-Wheel, Tubby Takes Off, The Magic Carousel, Chota Bheem Junior roller-coaster, Splash Ahoy, Bump It Boats, Lochness Explorers, etc. were covered till 2 pm. Chota Bheem roller coaster, Tubby takes of and Happy wheels was a hit with my daughter.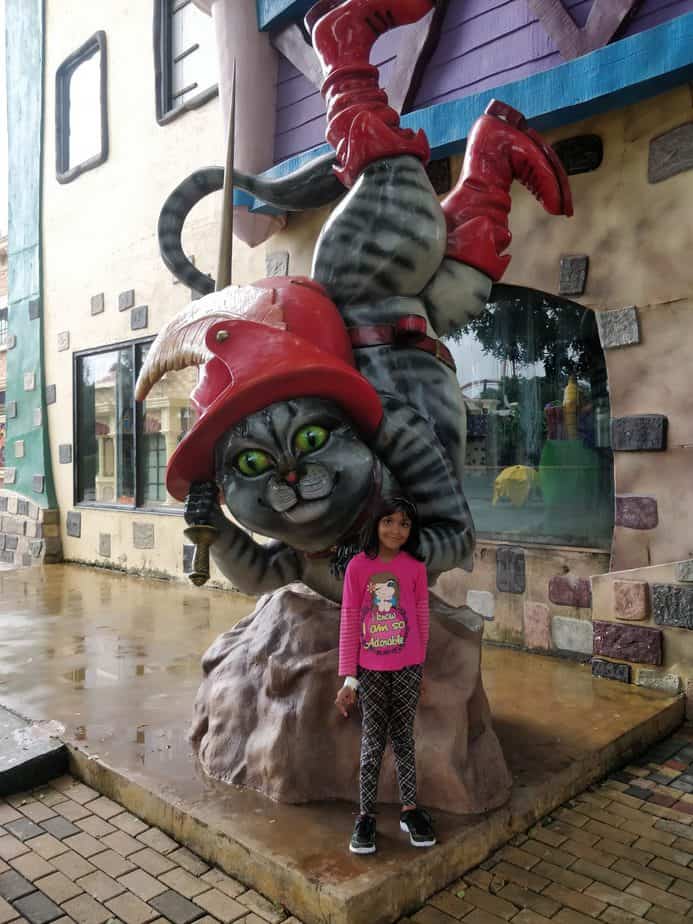 Tips to enjoy during monsoons
Raincoat was pretty handy during a few slides as well as to counter the slight drizzle. I had carried an umbrella which was used just twice during the day. So Monsoon season doesn't mean that a theme park cannot be enjoyed.
Moreover, it is much more comfortable in comparison to the scorching heat of the summers. And on top of it you can avoid the summer holiday crowd completely which gives you more opportunity to explore the place at your own pace.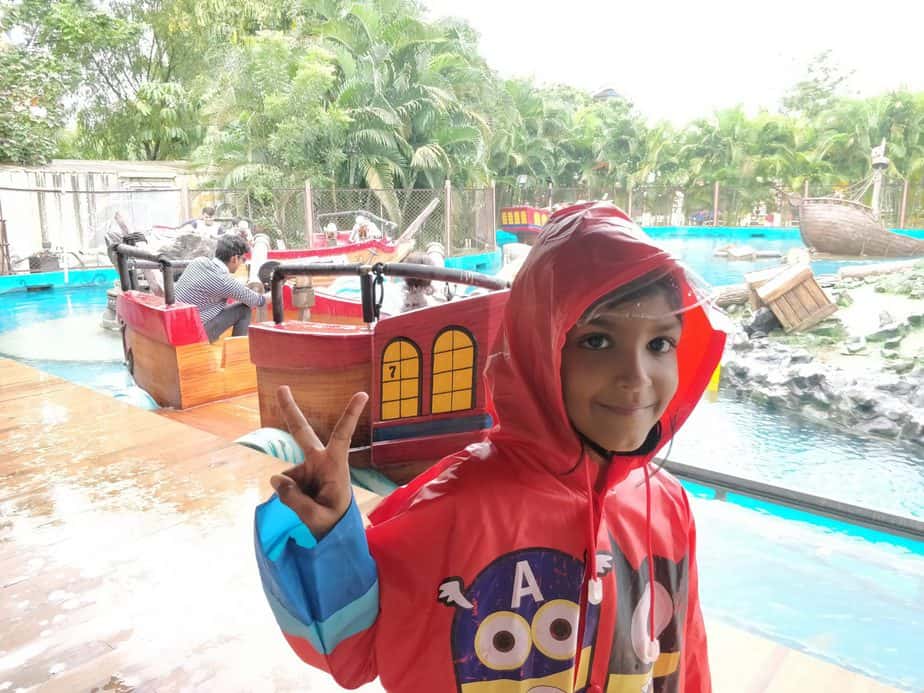 Secret Party of Tubby
At 2 pm we entered the secret party of Tubby the elephant. It was an enjoyable time as the kids got a chance to meet the cartoon characters in person, get clicked with them and dance on their favourite songs. Light snacks were also served during the party.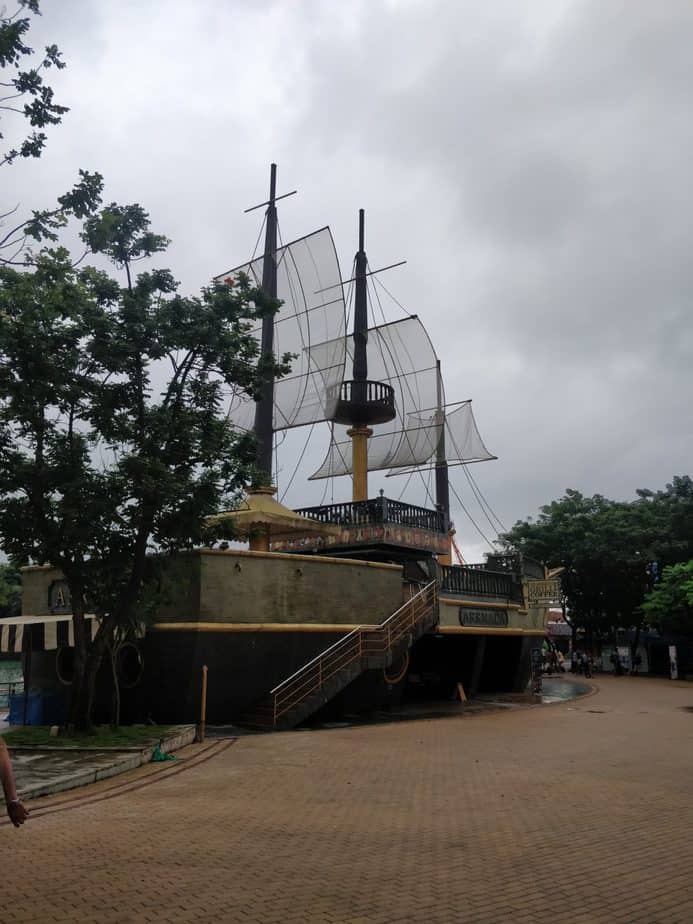 Eyelusion, House of Stars and Snomagica
I had also bought tickets for the Eyelusion, House of Stars and Snomagica. That kept us busy and entertained for a while. You can click on these links to read more about our experience in these attractions.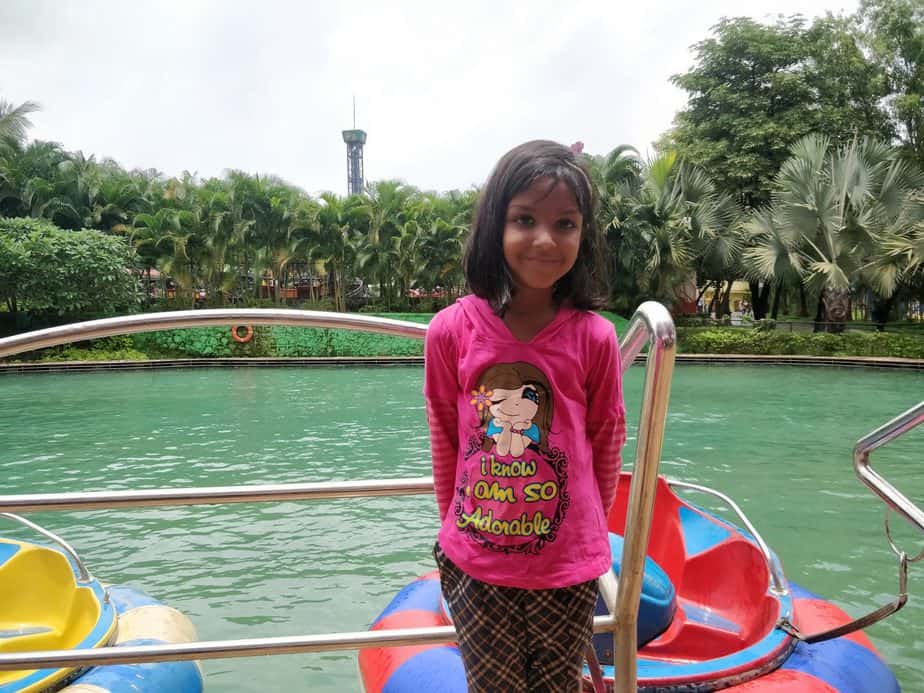 Indoor Attractions at Imagica
Post this we decided to explore the indoor slides. Though, it is advisable to go for indoor  slides first as they are shut down by 5:30 pm. Over there we enjoyed Alibaba aur Chalis Chor, Rajasauraus River Adventure, Mr India, Salimgarh (horror den), Cinema 360 – Prince of the dark waters, etc.
We found the Wrath of the Gods (air, fire and water show) to be an ok experience, though they have tried to build a lot of drama around it.
Carnival games and more
I lost a lot of money in trying to get my daughter a fluffy unicorn 🙁 sob! Incredibles movie made that popular with the kids, as well as a few adults 😉 Yes, the park has several such stores where they offer you to earn a stuffed toy in case you fulfill their requirements. (It looks easy but it isn't).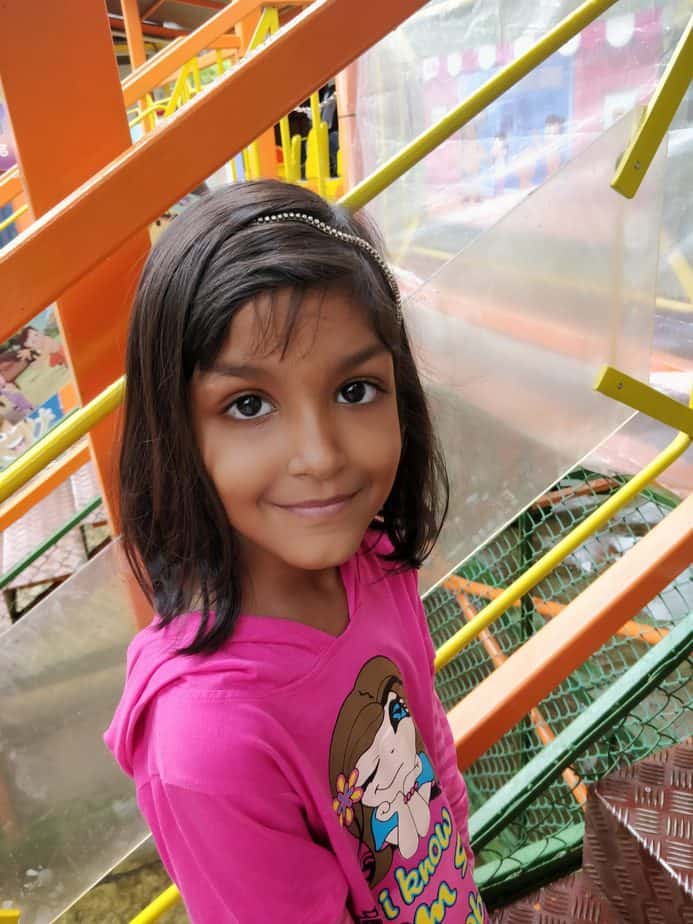 Musical Water Fountain
Later in the day, my daughter decided to jump into the musical water fountain where few kids had a gala time dancing to the latest pop songs and getting wet in the spray fountain. The water came out rhythmically spraying water on the beats of the song. It looked fun indeed.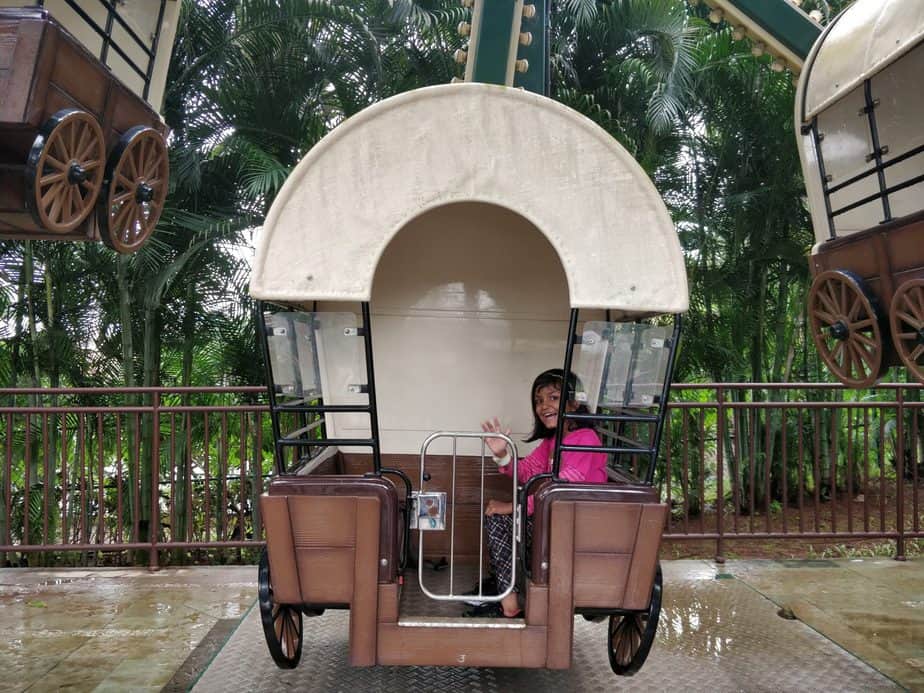 We ate our dinner around 7:30 pm and then left the park premises after 8 pm. Long story short, I had a great time bonding with my daughter. We also saw people on Nitro screaming their lungs out and said to each other – 'in a few years' – may be.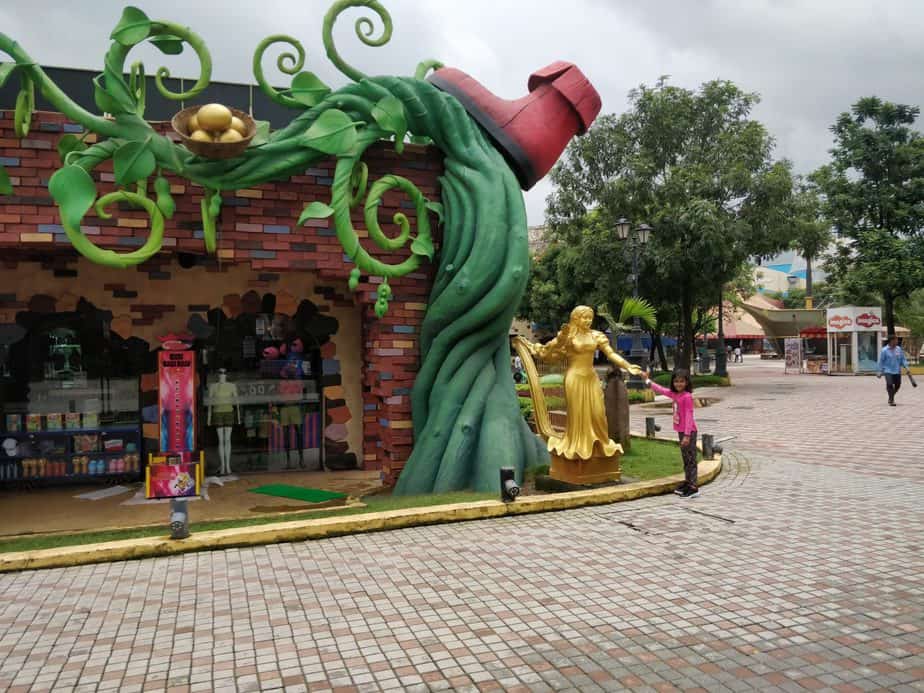 Please subscribe to the blog for more travel related articles.
[email-subscribers-form id="1″]